Many Minnesota walleye lakes are notorious for having exceptional water visibility. In particular, many lakes have zebra mussels which increases the clarity and ultimately change walleye fishing dramatically. Mille Lacs Lake is notorious for exceptionally clear water. Leech Lake is also changing fast as zebra mussels clear the water.
Tony Roach has earned a renowned reputation as one of Minnesota's premier walleye guides. Roach spends a lot of time on Mille Lacs but fishes many different lakes in northern Minnesota including a lot of time on Leech Lake recently this summer.
According to Roach, aggressively using slip bobbers to cast at fish away from the boat is a key method for catching walleye right now during the dog days of summer. "Slip bobbers work great when I am guiding because they are visual, easy to learn and people know when they have a fish," explains Roach.
We picked Tony's brain on how to catch more fish this summer with slip bobbers. Roach is using slip bobbers in conjunction with forward facing sonar. Roach stresses that there are many days where fish are spooking from the boat if the boat gets within forty or fifty feet of the fish. Roach stresses these points.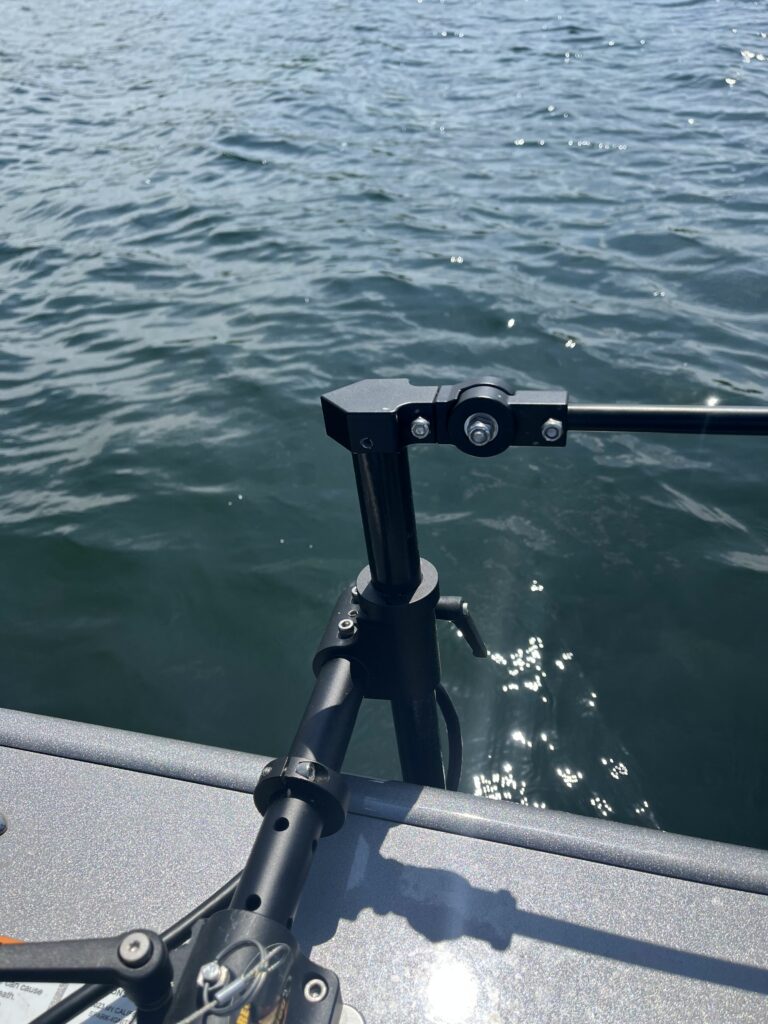 Try not to drive over the top of fish. In light winds, Tony will ease within about sixty feet down wind of fish and spot lock, casting the slip bobbers past fish and let the wind push the slip bobbers into the fish. In stronger winds, Roach will look for a school of fish and actually drive around the fish in a big circle and spot lock upwind of the fish and cast back at the fish behind the boat. On many of today's Minnesota walleye fisheries with clear water… you have to sneak up on fish.
Walleyes are adapting to the clearer water but also adapting to forward facing sonar.  When the fish are actively feeding, the fish are much more forgiving but there are becoming more times when fish are spooking from forward facing sonar.  Roach recommends watching the response of the fish.  If fish dart or move to the side or hunker down when you hit them with the forward facing sonar, turn the transducer away from the fish as soon as you find them.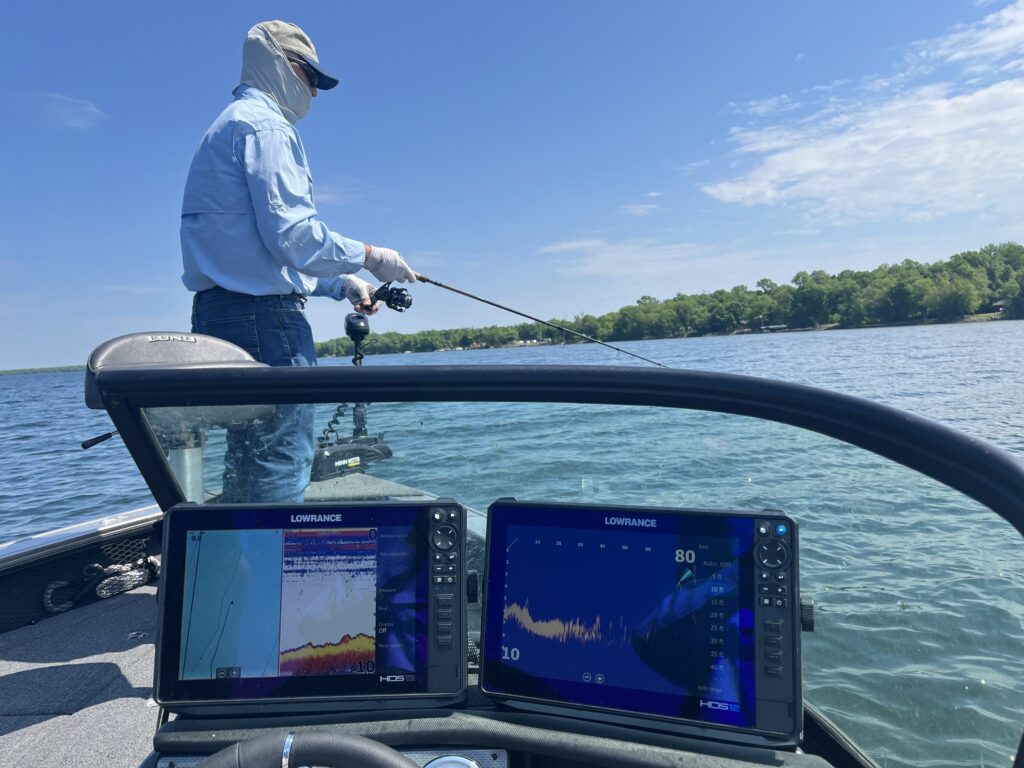 Because long casts are so crucial, use enough weight and bobber to make long casts and get down to the fish.  Roach is a fan of the weighted Tail Fin bobbers. He typically uses 6 lb Suffix Advance Mono as his main line for his setup. Below the bobber, Roach will use a small egg sinker above a swivel.  Below the swivel, attach a three to four foot fluorocarbon leader and a long shank 1/16th ounce jig.  
Roach typically uses both crawlers and leeches on a slip bobber but points out that leeches are really difficult to find this summer right now.  With a crawler, Roach likes to thread on a half or 3/4 of a crawler onto a long shank jig.  In deeper water, use a heavier egg sinker to reach the fish faster.  On really tough bites, Roach will experiment with a 1/32nd ounce jig or a plain hook.  
When fish are positioned higher off the bottom, Roach likes to cast right at fish and let the jig fall down on them.  For fish closer to the bottom or for fish that are more difficult to trigger, Roach recommends casting past the fish and drag into them watching the jig drop down into fish as you get above them.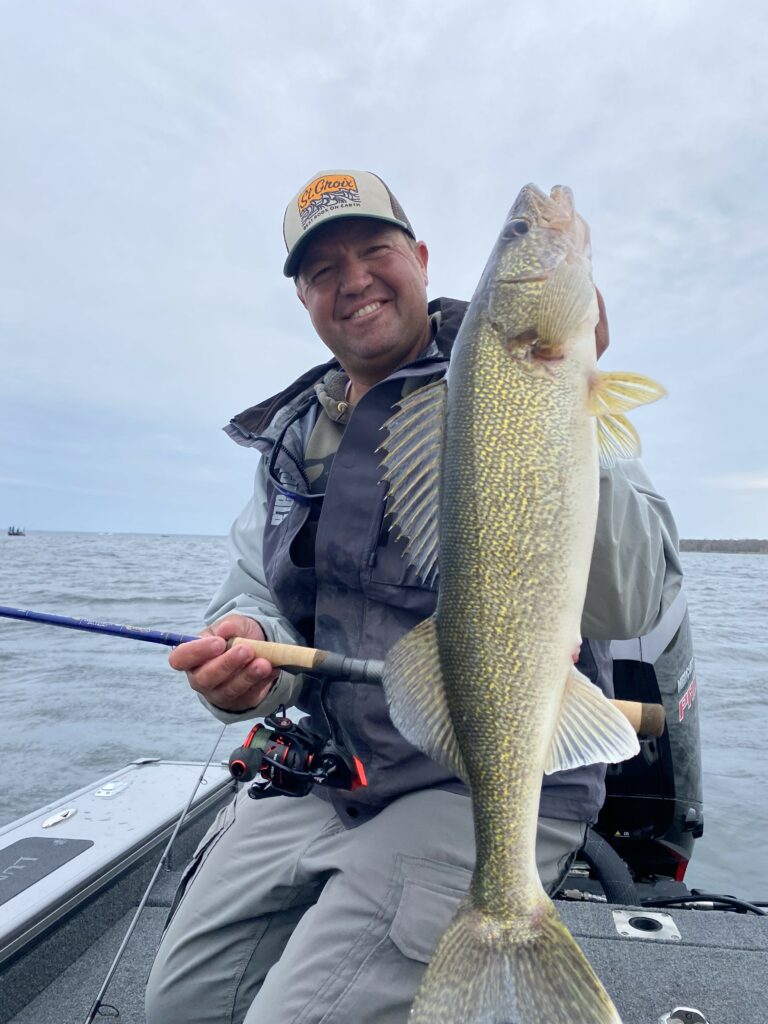 On flat days with no wind, another trick Roach likes to incorporate is simply casting a light jig and half crawler past the fish and reel a jig past the fish about a foot above.
Leech Lake is one lake in particular that is transforming drastically with the introduction of zebra mussels. Casting and fishing away from the boat with a level of finesse is now often necessary to catch walleye. Sneak up on walleyes with these tactics to catch more Minnesota walleye this summer.