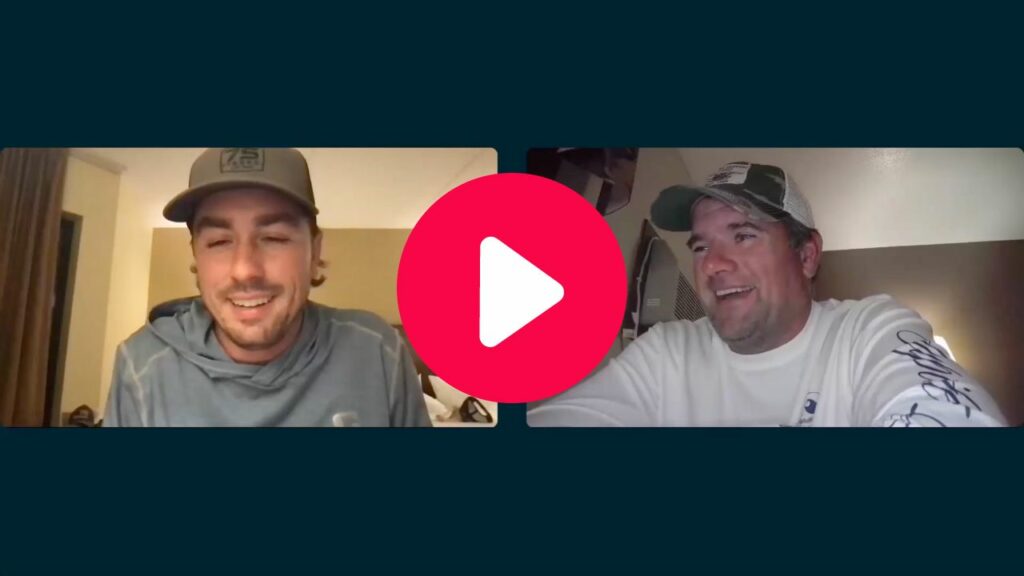 Full replay is available for full-access members only. Not a member yet? Join us today.
Unlock Access with a VA Membership
Already a member? Login
Jason Mitchell joins popular digital content creator Nick Lindner live to talk fall walleye and answer viewer questions.
Topics discussed include:
Fall walleye patterns and how they are affected by weather/water temps
How weeds can be an overlooked location in the fall
Fishing death rig jigs
Rigging big minnows for big fish
Go bigger – choose larger profiles in the fall (i.e. 11-13cm crankbaits)
Running deep diving crankbaits in shallow water
Drop shotting in the fall
Mississippi River tips
Glide bait rigging tips – when to use snaps, leader length and line, and more
Using forward facing sonar effectively
How to tell when the lake has turned over
and more…
Be sure to checkout more from our live session archive.
To see what Nick Linder has been up to lately, you can find him on his YouTube channel here.