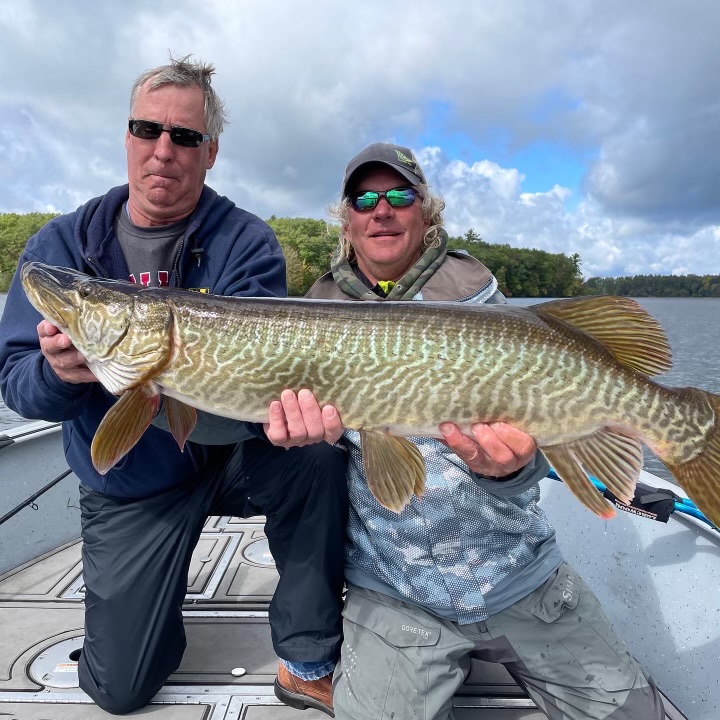 Late fall provides some of the most consistent musky fishing patterns.  Rob Manthei of St. Germain, Wisconsin is a very accomplished and busy musky guide in northern Wisconsin who has a knack for reading water and paying attention to details.  According to Manthei, sucker fishing for musky begins when surface temperatures hit about sixty degrees and this fall, Manthei started using suckers in September and these patterns will hold until mid-November.  
"The key to using suckers as effectively as possible is to fish suckers slow so the bait can swim naturally," explains Manthei. Many people will drag them too fast, and the sucker can't swim or struggle. Patience is a virtue with sucker fishing and speeds of .6 miles per hour or slower seem to catch more fish.
Top locations to use suckers include deep weed edges and offshore rock structure.  "I typically don't use much gas in my boat this time of year as I have the trolling motor down most of the day and really believe in keeping bait in the water.  This time of year, I will slow drag the deeper mud between rock reefs as I believe fish travel between rock reefs and we often intercept these fish as we drag suckers from spot to spot," stresses Manthei.  As a rule of thumb, as water temperatures drop… muskies will slide deeper but some unusually warm, sunny days late in the fall will cause fish to momentarily push up shallower.  
Many musky anglers stress the importance of using a glass rod for sucker fishing musky.  Manthei prefers the St. Croix Musky Mojo seven foot extra heavy glass action for sucker fishing.  The reel is spooled with eighty-pound braid.  Manthei builds most of his own sucker rigs himself but does admit that Shumway sells a very good quick set rig for sucker fishing.  The key is to use a nose clip so that the sucker can swim and move naturally in the water.  Ahead of the sucker about three feet, Manthei attaches a Livingston Sound Bullet for added noise and attraction.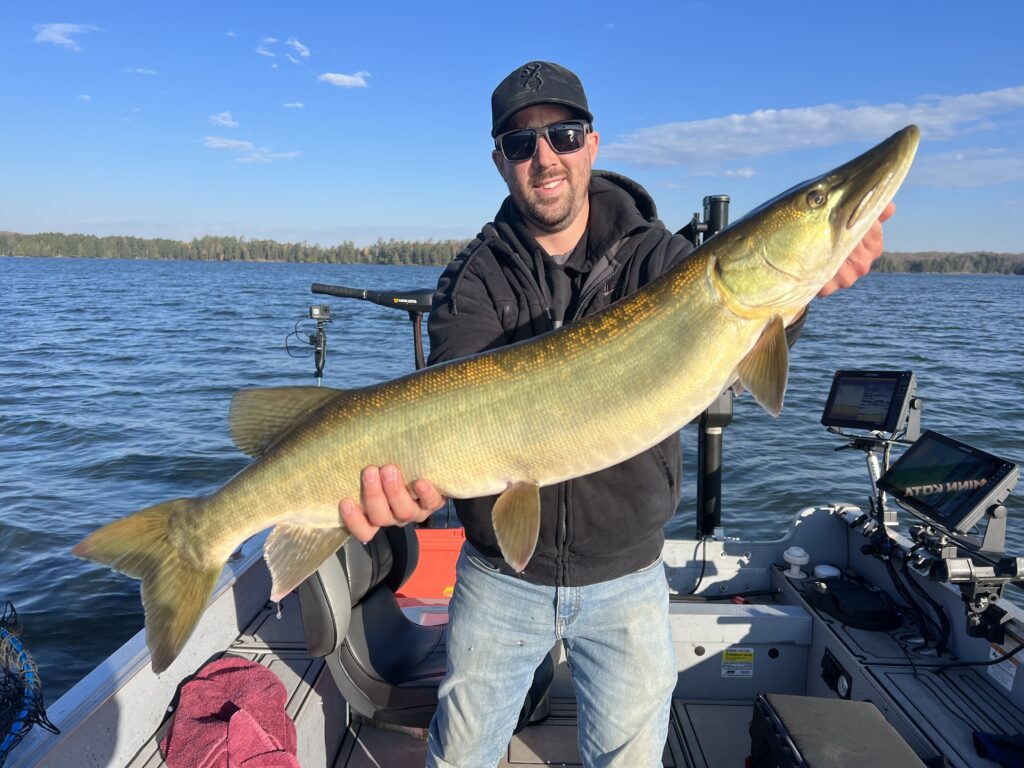 Manthei typically runs two rods while sucker fishing. One rod is fished below the boat where the sucker is positioned about two to three feet off the bottom where the sucker can be watched on the electronics. This sucker close to the bottom at slow speeds will typically struggle to get into rocks which is a powerful attraction for musky. The second rod is fished fifty to sixty feet behind the boat under a float. Manthei will use the black Offshore planer board clip attached to a large float so that the braid slips out of the release on the hookset so that the musky can be fought without the float attached. This system also allows Manthei to fish the second sucker deeper in the water column. As a rule of thumb, Manthei will run the sucker under the float about 2/3rd of the way down in the water column.Manthei stresses the importance of simply methodically fishing spots at slow speeds so that the sucker can swim. A naturally swimming sucker that is struggling and swimming simply triggers more musky to strike. As we move later into the fall, the effectiveness of sucker fishing for musky just seems to improve and a lively sucker can out fish most other presentations