It's no secret that Lake of the Woods and its tributary, the Rainy River, is hands down one of my absolute favorite destinations to fish. In fact, it's boasted some of the best fishing of my life, whether it's pulling up a 12 lb walleye, 60" sturgeon, or giant burbot. With it's incredible fish diversity and trophy caliber fish it's no wonder it presents some of the best fishing in the country!

However, it's not just the fishing that makes it a popular destination. It's also accessible, has plenty of conveniences and is one of the best destinations to take your friends and family to get hooked on the entire outdoor experience.

Below I breakdown 10 reasons why Lake of the Woods is at the top of my ice fishing list and why it should be at the top of your list too.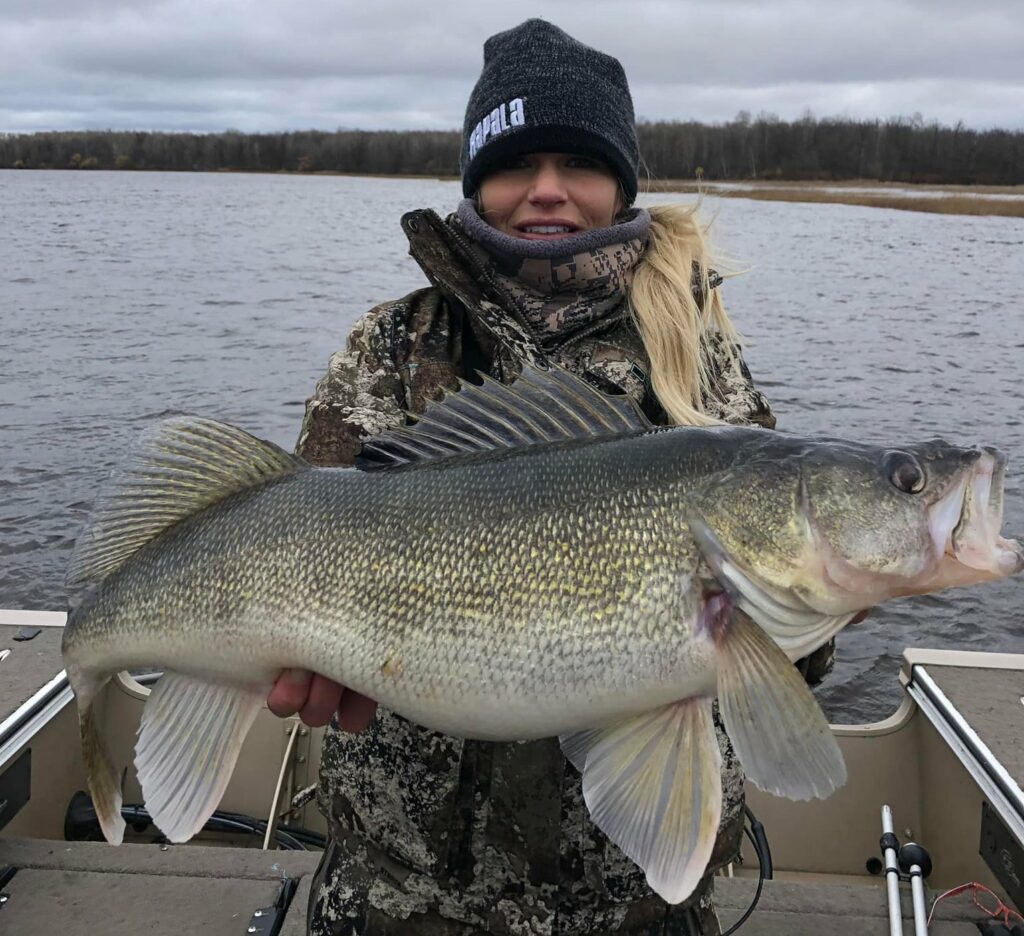 Already know you want to plan a trip? I recommend checking out River Bend Resort here.
I also recommend checking out:
1. Trophy Walleye Are Abundant
Lake of the Woods is most renowned for its world class walleye fishing. It's one destination where your odds of catching a 10 + lb walleye is never out of the question. In fact, all year round the opportunities at trophy fish present themselves.

In the spring anxious anglers head to the mouth of the Rainy, targeting trophy fish as they run the river for the spawn. As we shift into summer, the lake provides ample opportunities to jig, rig, or troll for trophies, and breaking that 30" mark is never out of the question.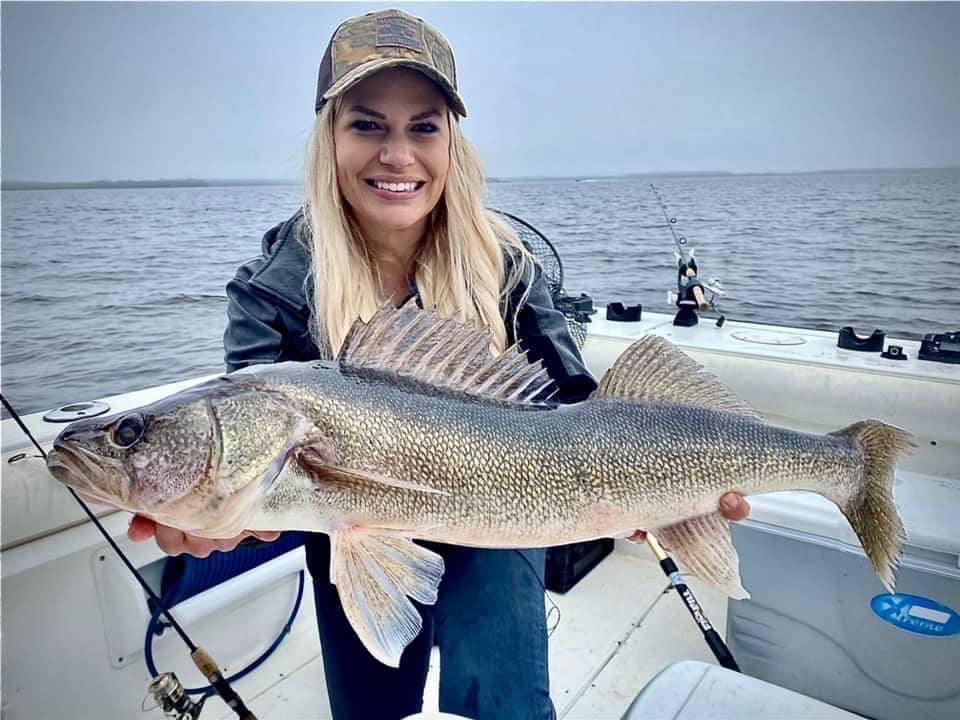 As we pivot to fall, the trophy fishing really kicks in as the shiners do their second run and big fish chase them up river. The river is often quieter at this time, but the fish are thicker – making trophy walleye opportunities better than ever.
Finally there is ice. By going with one of the guided packages on Lake of the Woods, you can take the work out of ice fishing. With a crazy sauger bite and that chance at a trophy, ice fishing lake of the woods is a guaranteed good time.
We prefer using hard houses through River Bend, but there are plenty of opportunities to go DIY too! There is something for everyone this time of year.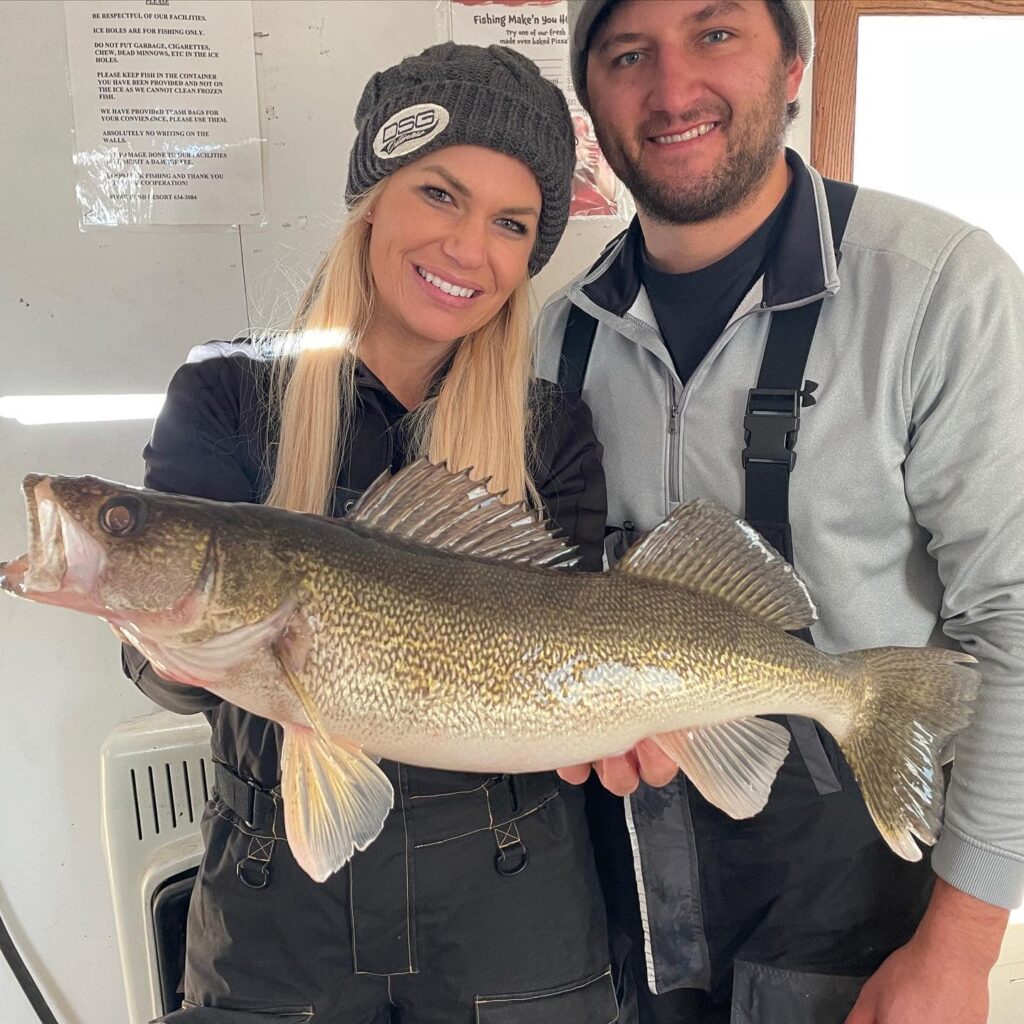 2. The Action Never Stops
One hundred fish days for a small group are never out of the question. If you include sauger, 100 fish days are never out of the question for the individual either. In fact, while you are trying to score that fish of the lifetime you are usually preoccupied by all of the smaller fish you catch in the meantime.
If you are a looking to score a meal for your family this place is it.

3. You Can Target Giant Sturgeon
Whether you want to target them during open water or ice, Lake of the Woods and Rainy River offer you your best chance at a trophy lake sturgeon. These fish have thrived in the watershed, making abundant opportunities for anglers year around. They are relatively easy to target and present one heck of a fight.

Sturgeon fishing (catch and release) is something to take advantage of year around. However, it's particularly popular in the spring and often times a pleasant surprise to anglers chasing walleye.
Your chance at catching a 50″ + sturgeon is high. For the full breakdown you can check out my sturgeon guide here.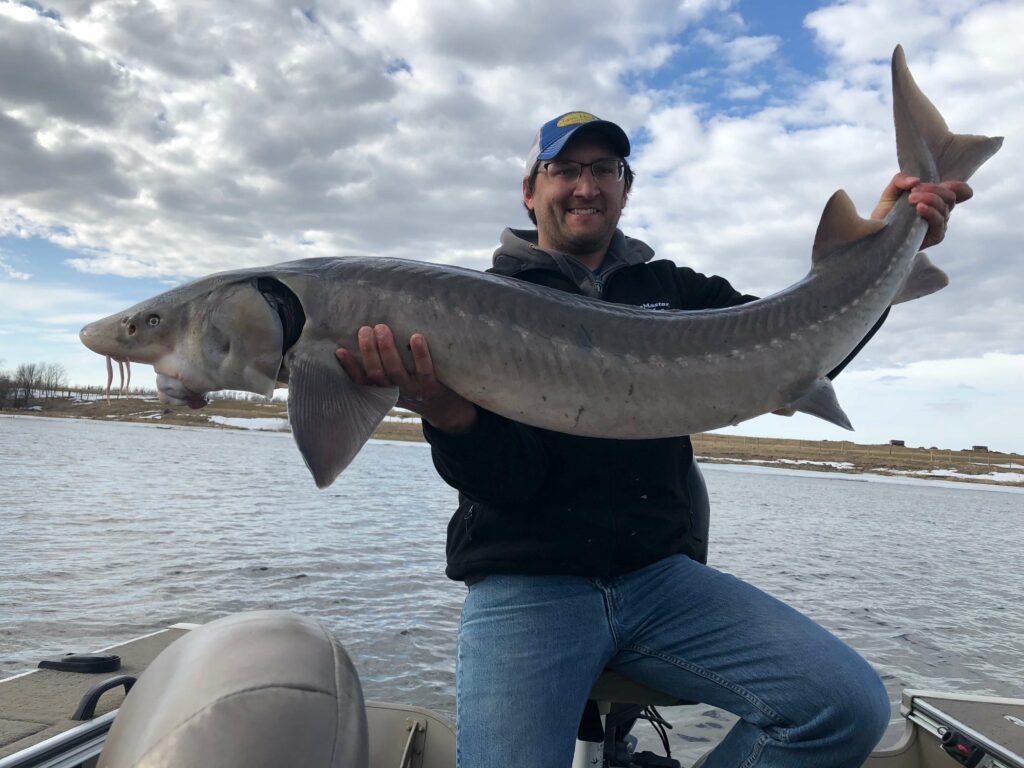 4. World Class Burbot Fishing
Another species that has gained popularity is burbot (aka eelpout) and Lake of the Woods has plenty of opportunities for it. You don't have to do much searching either, these big time fighters can be found throughout the lake, and are often times a pleasant surprise when ice fishing. They fight as hard as a trophy walleye and I've heard they taste even better.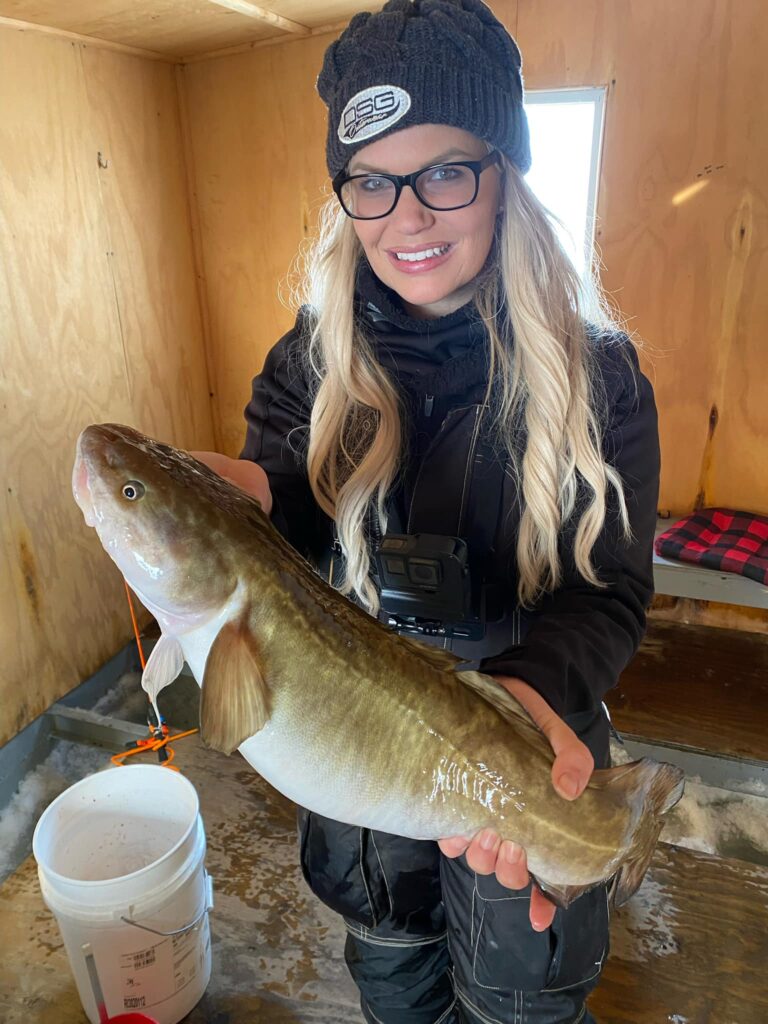 5. Even More Diverse Fishing Opportunities
Lake of the Woods isn't only known for its walleye, sturgeon and burbot fishing. In fact it is one of the best freshwater fisheries in North America, with over 70 species of fish.. Many of these species can be caught in large numbers, making it a great destination for both novice and experienced anglers. Species include musky, pike, smallmouth, perch and crappie. The fishing opportunities are endless, and provide anglers with opportunities at numerous fish of a lifetime.
6. Year Round Fishing
Not everyone has the ability to take time off during peak fishing times or best weather days. With Lake of the Woods, it doesn't matter. Whether you prefer to fish in the summer or hit the ice in the winter, Lake of the Woods has plenty of opportunities for incredible year-round fishing. In fact, it's the spring and fall where you have the chance to catch some of the biggest fish of your life. Below is a fall Rainy River Walleye. When the fishing pressure slows down, the quality of fish picks up.
Be sure to also check out my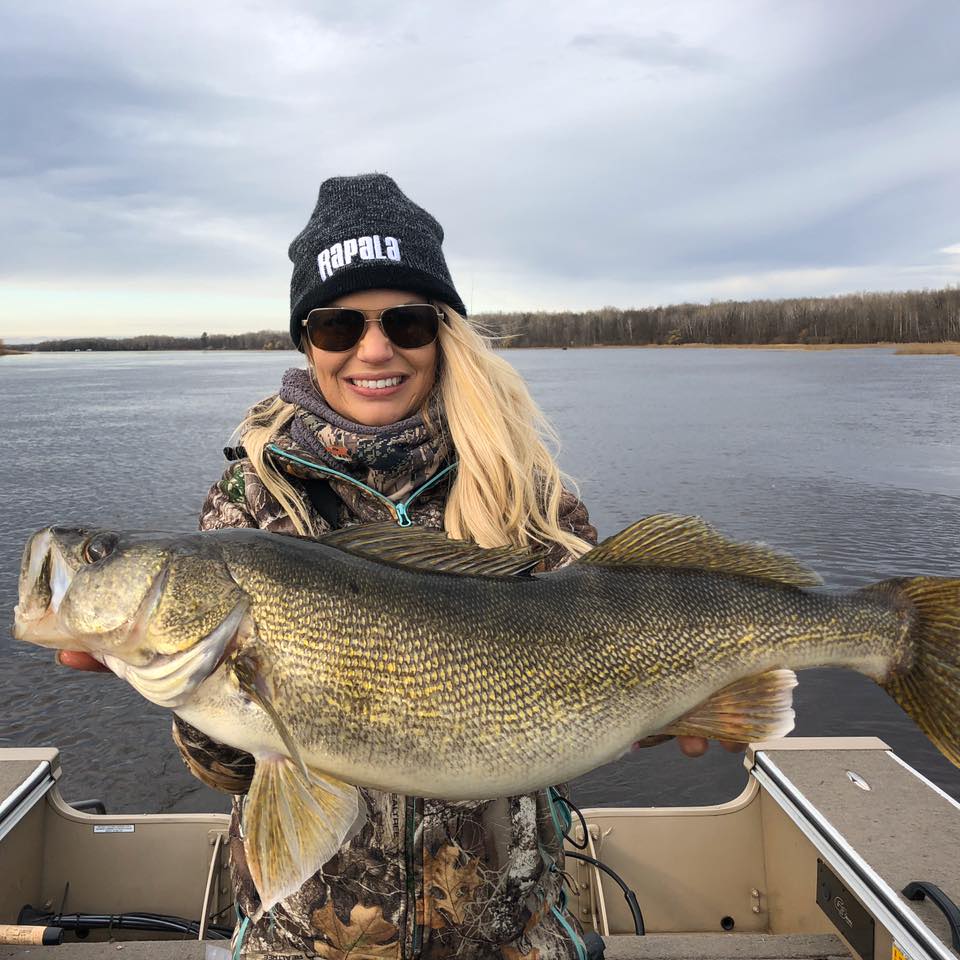 7. There is a Bar on the Ice
Looking for an ice fishing adventure? Then include the Igloo Bar on your list. There are not many places you can experience a dining experience on the ice, but on Lake of the Woods you can. The Igloo Bar serves pizza, soups, drinks, fishing and a good time. Be sure to take advantage of the chance to fish from the bar. You can access it via car, truck or snowmobile so be sure to check it out.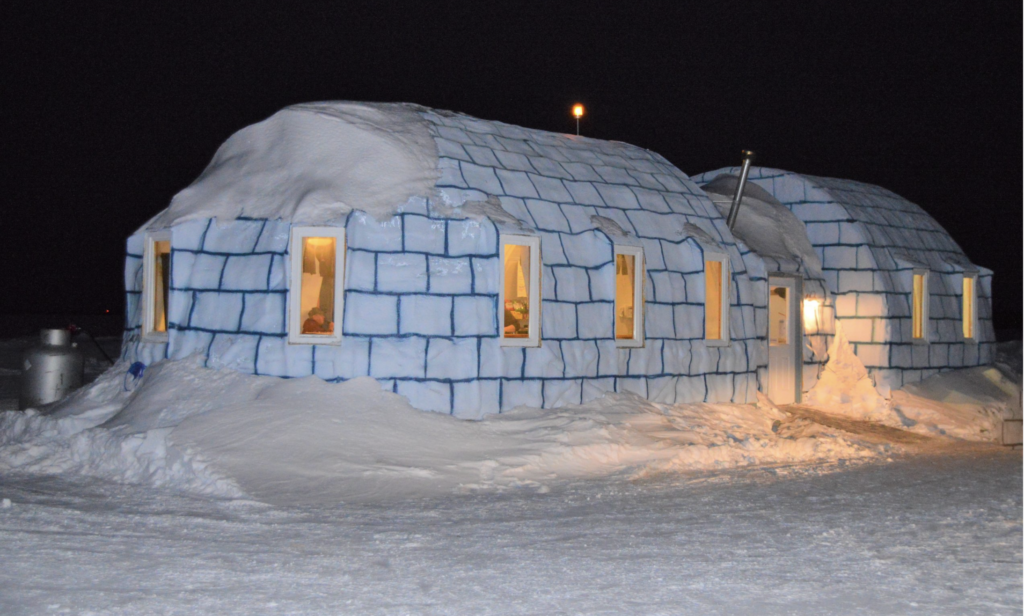 8. Accessibility
There are plenty of destinations that required a days worth of driving, or the use of an airport, OR access through a guide service however Lake of the Woods is definitely not one of them. Instead it is a destination that is incredibly accessible making travel, planning, and packing a breeze. With good roads, local accommodations it's a trip that is doable for the young and the old.
For those that aren't familiar, the lake is located in northern Minnesota and Northwestern Ontario making it a very accessible destination for most midwestern anglers. It's within reasonable driving distance of MSP as well as smaller metros and airports such as Fargo, Grand Forks, Duluth and Bemidji. Roads are good with plenty of stops and accommodations on the way.  It's also located near the town of Bauduette, so no worries if you forget anything.
9. Family Friendly Accommodations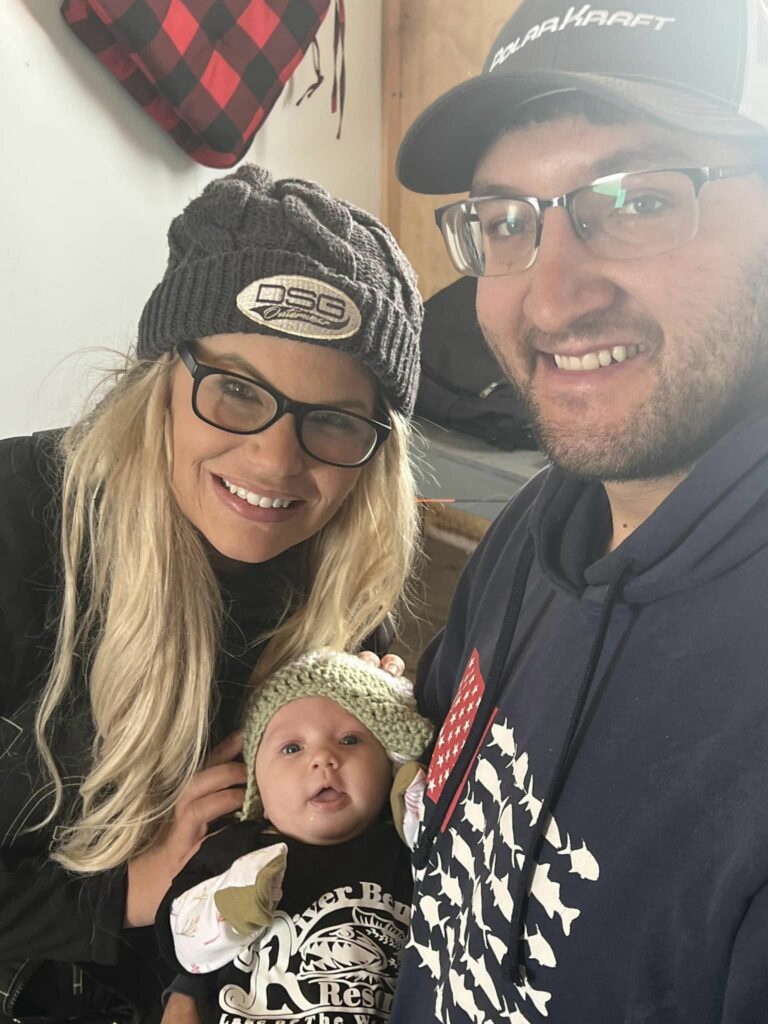 There are many fishing lodges located near the lake that offer comfortable accommodations, delicious meals, and all the necessary equipment for a successful fishing trip. However, I've always stayed at the same family owned resort: River Bend. Housing, food, and guiding are all part of the experience and accommodations don't just stop at housing. In fact, they have guides, transportation (ice), a delicious bar and restaurant, and gear rental if you need it. This season I even took my 2 month old daughter.

Their experienced fishing guides are available, and they always make sure you are taken care of. Use code nicole2223 when you call and book for a discount at your next stay.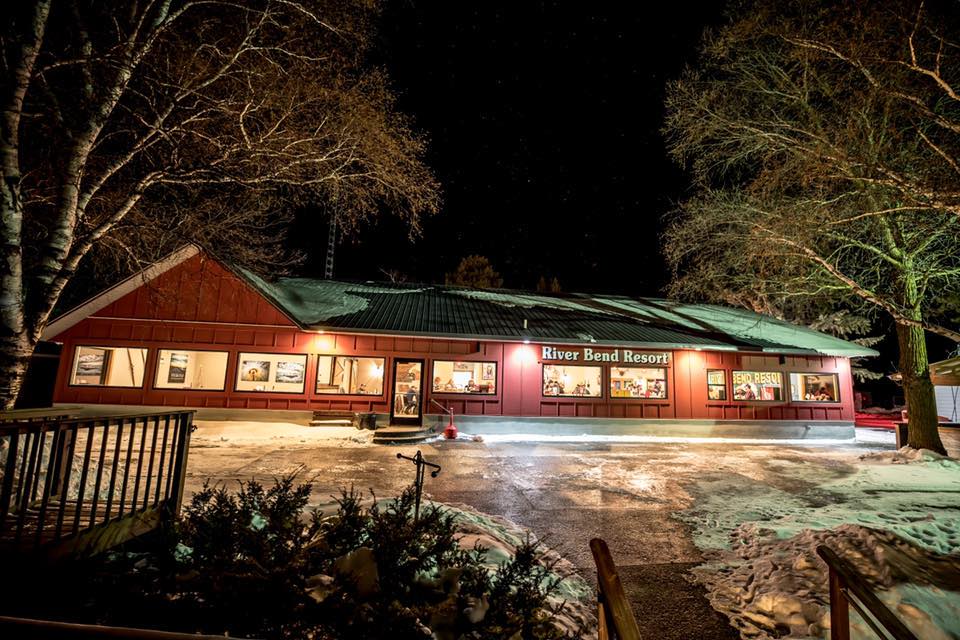 Don't just bring your friends but bring your family too!
10. Endless Adventure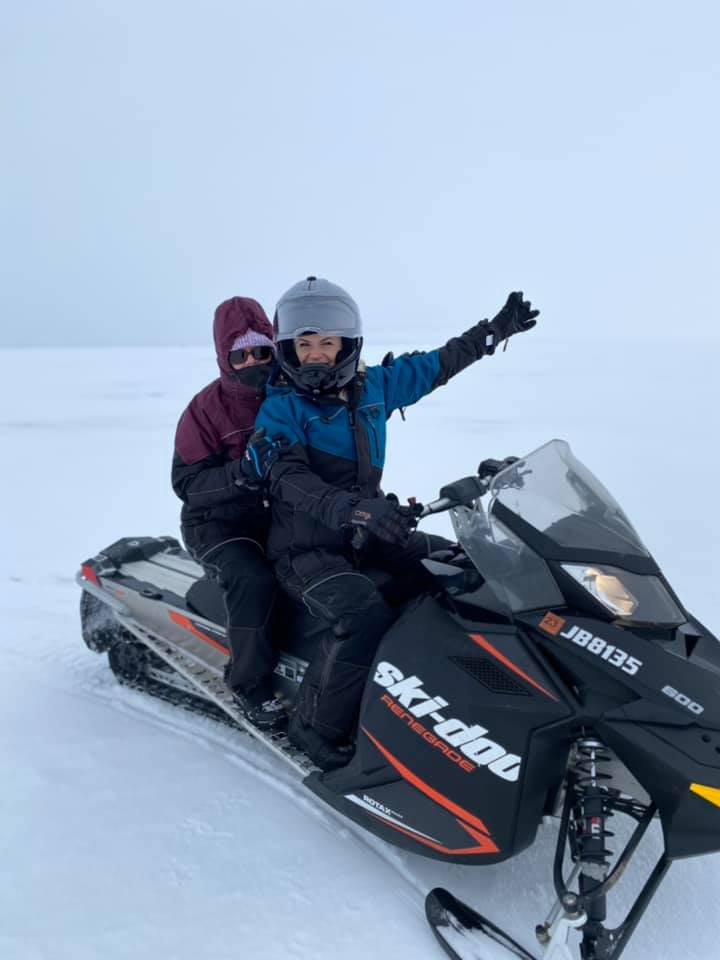 With the wide variety of fishing, endless water and islands, snowmobile trails and even a bar on the ice, it's no wonder that Lake of the Woods is a place of absolute adventure. With amazing accommodations, incredible fishing, and year around opportunities, Lake of the Woods is the perfect destination for any angler.

Planning Your Next Trip
Whether you are planning an ice adventure or getting ready for Rainy River, be sure to visit River Bend Resort's packages page to find the right opportunities for you and your family. Tell them Nicole sent you for a discount on your next adventure.