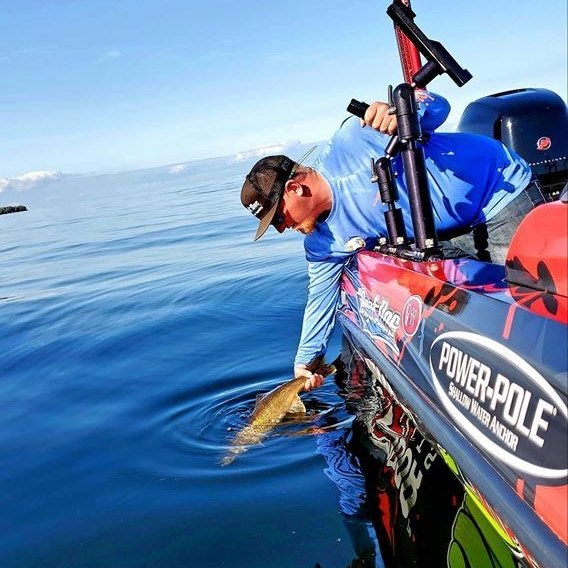 Max Wilson is a Professional Walleye Angler and Guide from Campbellsport, WI. 
Over the last 10 years, Max averages 20-25 tournaments a season which equals out to 250-300 day on the water a year. He competes in the NWT, AIM, H2H and MWC series allowing him to have 5 Major Wins, 52 top 10 finishes, 2 All-American finishes, 2018 National Walleye Tour Champion, 2018 & 2019 MWC Team of the Year, and the Team Captain of the USA National Predator Team.

His love for the outdoors never ends. When he is not fishing, he is guiding Whitetail in Buffalo County, rearranging tackle, thinking about fishing, or preparing for the upcoming fishing season.
Serving Green Bay, Door County, Fox River, Mille Lacs, Winnebago and many other locations across Wisconsin. 
More From Max
NWT Pro Max Wilson explains some of the nuances of using glide baits when it comes to proper rigging, setup, and cadence.
NWT Pro Max Wilson breaks down how casting a jigging spoon can help you catch more fish when the bite shuts down.
When you're on a large body or water or chasing suspended basin walleye, there's a lot of water to cover. One way to tackle this is by using your graph at high speeds.
Tournament pro Max Wilson shares his top 3 favorite lures for targeting walleye during the dog days of summer.
Warm water walleye often prefer feeding-style baits, but when water temps suddenly cool, more aggressive reaction-style baits can help you turn over more fish.
Using a different presentation than what other anglers are fishing can often turn a slow…
Max Wilson shares his secret jig setup that helps him turnover more early summer walleye.
The key to walleye fishing on the Mississippi River is to identify breaks in the current and target areas of slack water.
Professional angler and 2018 Cabelas National Walleye Tour Champion Max Wilson explains how effectively a…