If there's one piece of fishing equipment that's often overlooked, but absolutely necessary for a successful outing, it's the landing net.
Many of us have been using the same net for years—even decades—without considering replacement. Thing is, there are lots of new nets on the market today with convenient, fish-grabbing, extendable handles and a host of other features like rubber netting that prevents hooks from getting snagged in the webbing. Plus, newer materials are easier on the fish, which makes successful releases smoother than ever before.
Here's a look at what's available today (in alphabetical order).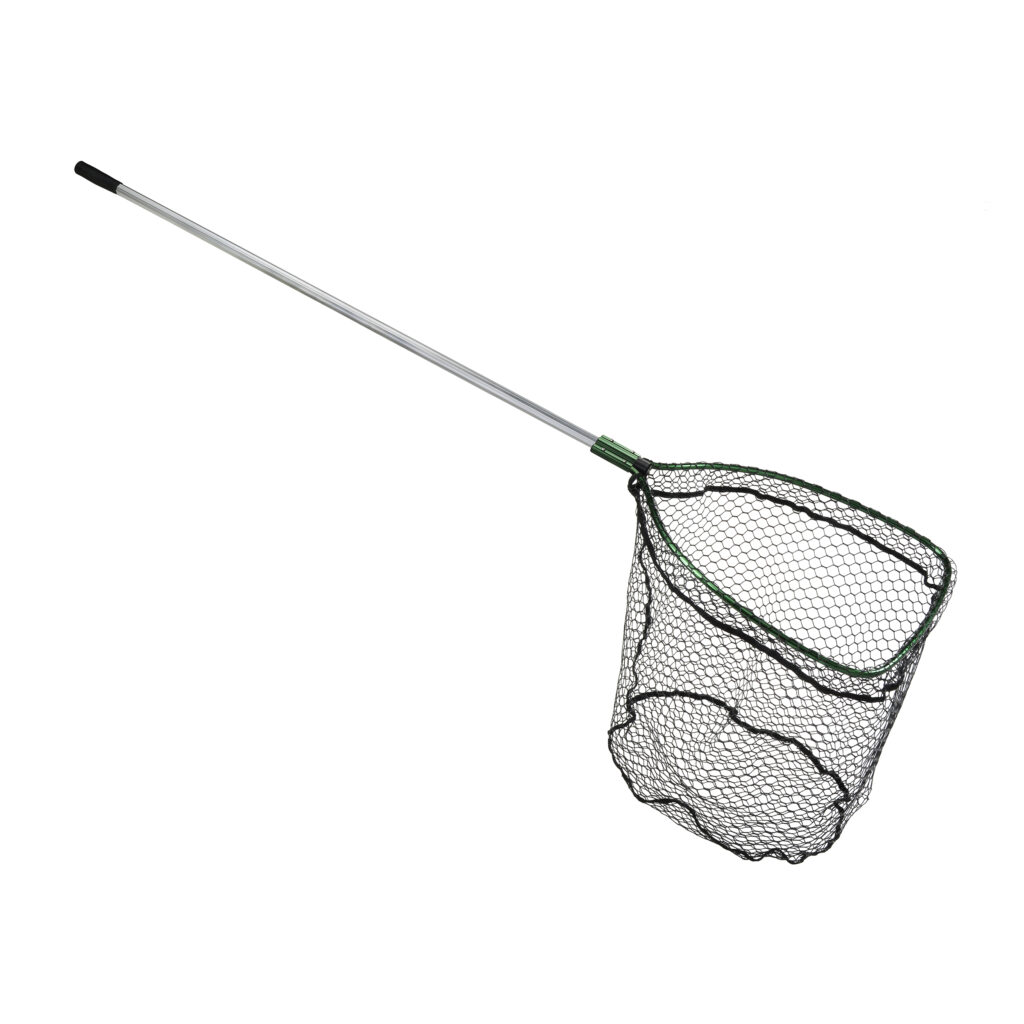 18" wide x 22" long x 12" deep coated net bag
Flat bottom net bag
Coated net material for fish handling and reduced hook snags
Quick Storage Handle
Fully extended: 63" long; storage mode, 43" long
MSRP: $59.99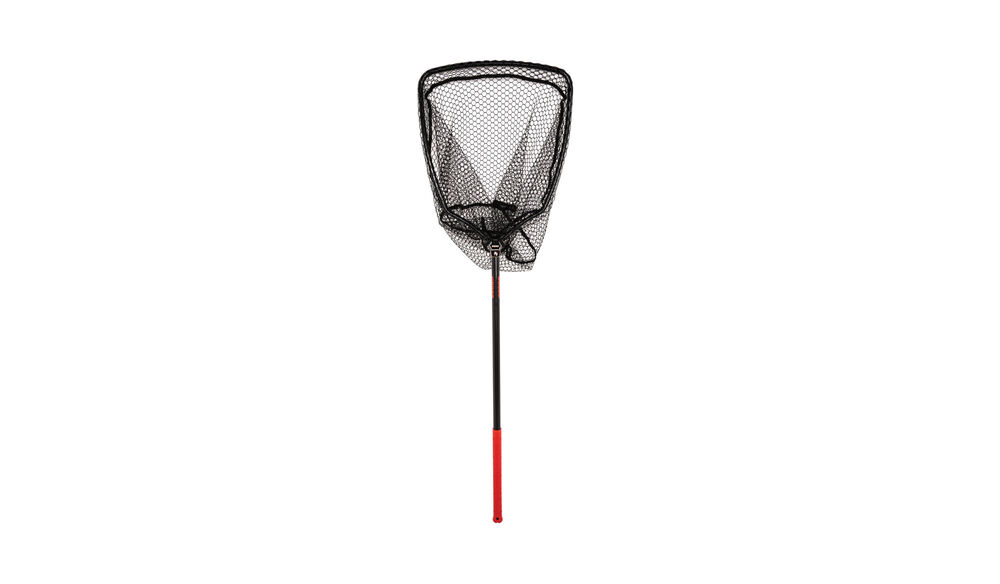 20" wide x 66" long
75 pound rating
Carbon fiber handle
Fits most rod holders
Net hoop made of aerospace aluminum
PVC-coated nylon netting for easy cleaning and sifting through water
Knotless net protects fish
Net yoke features diecast aluminum black chrome for weather-resistance and durability
Saltwater-approved
Non-slip grip
MSRP: $184.99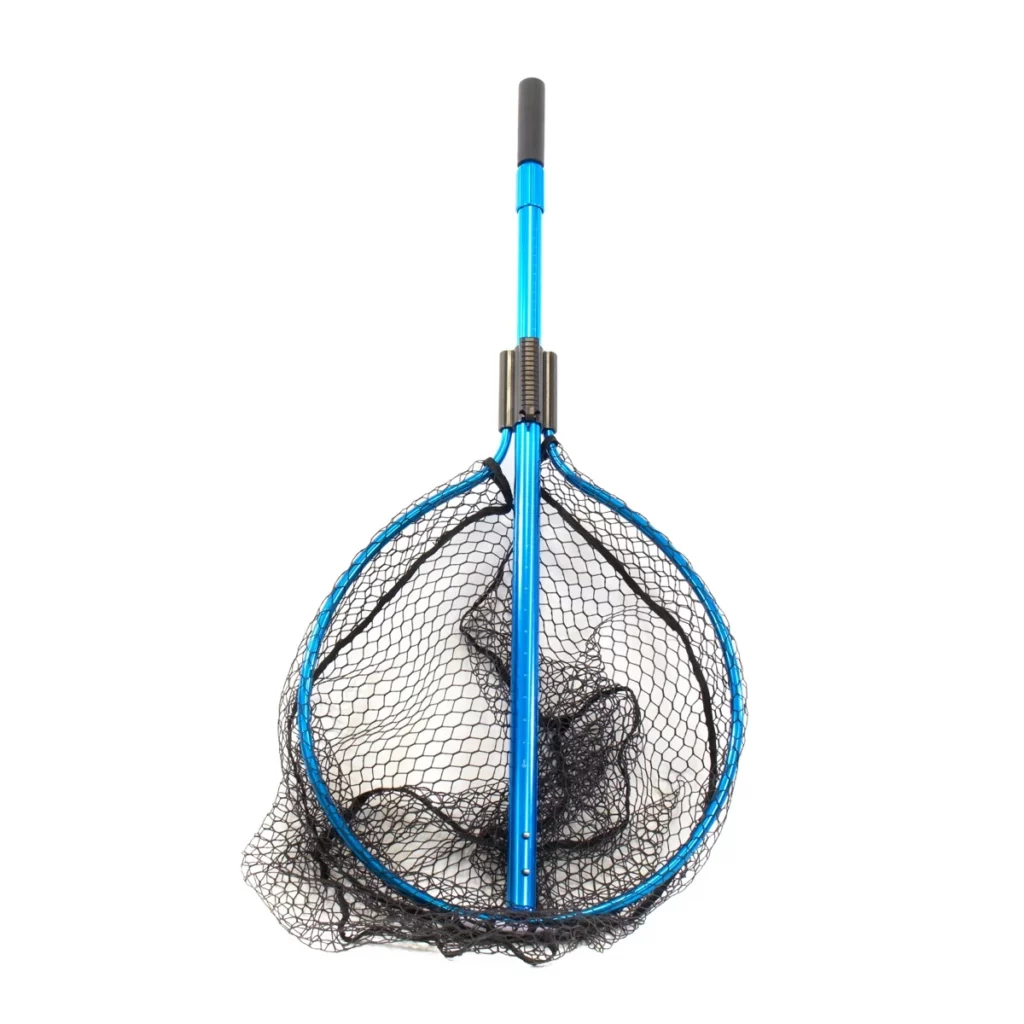 Easy-extend pole
Military-grade aluminum
Lightweight
3 color options
Available with 65.3" or 110" handle
MSRP: $99.99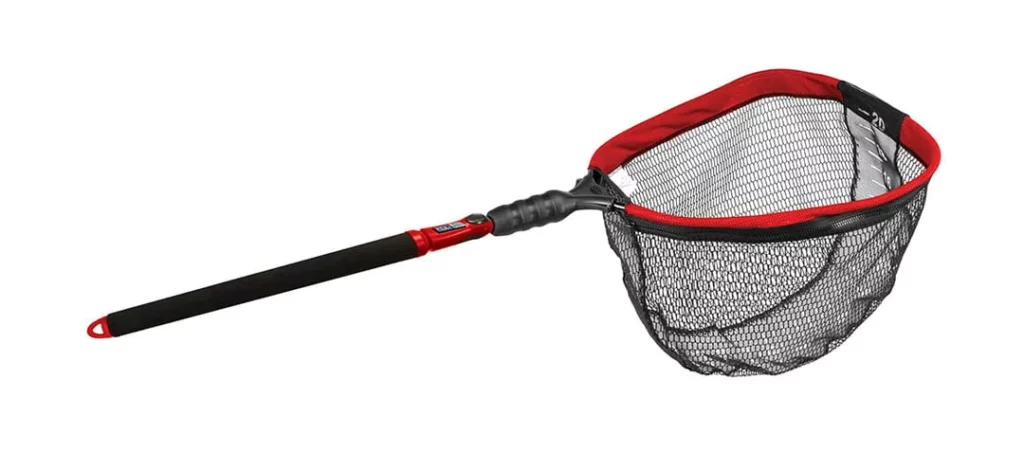 Mesh Bag: Measuring ruler printed in net for hands-free fish measuring fish up to 40"
Bag Depth: 20"
Hoop Size: Large 19" x 21"
Weight: 3.15 lbs.
Zip on/off replaceable mesh bag
Innovative Grip Design
Floats
2-Year Limited Warranty
MSRP: $169.99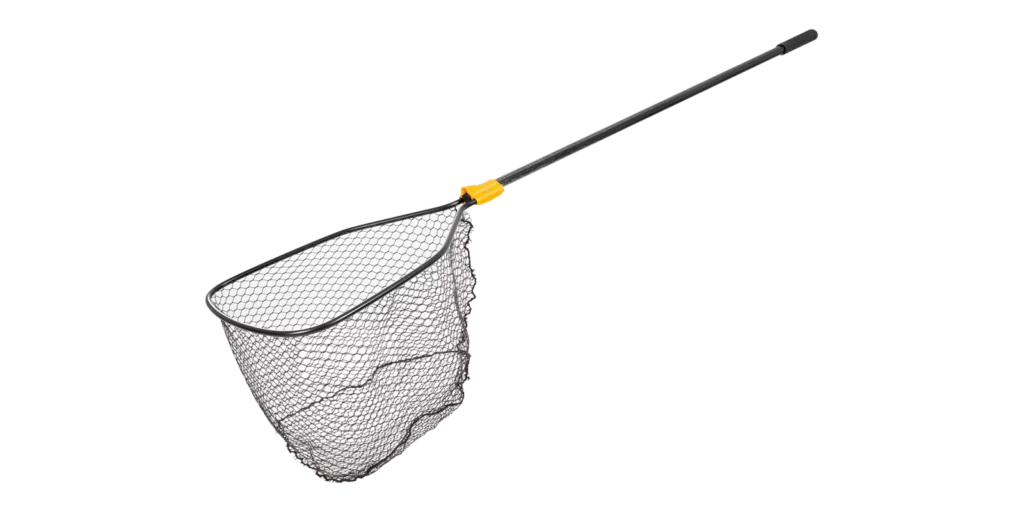 Handle Length: 48"
Collapsible Handle
Meshguard™ Net Hoop
Coated Netting
18" x 21" Hoop Size
16" Net Depth
MSRP: $139.99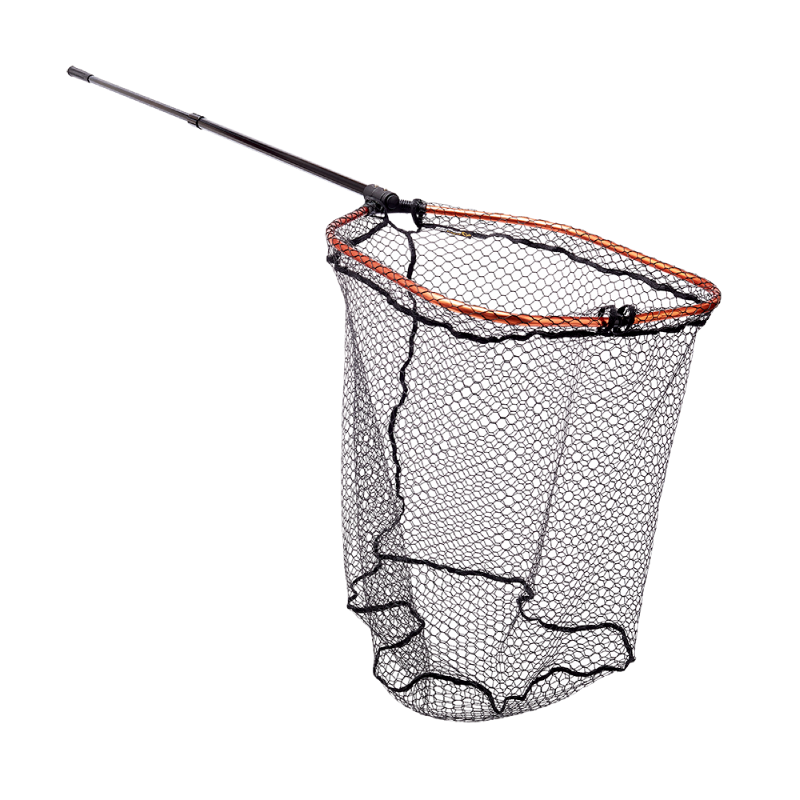 Available in Large or XL
Foldable Aluminum Net Hoop Frame
Extra-large Rubber Mesh Netting
Slide & Click Telescopic Handle
Laser Engraved Ruler
MSRP: $139.99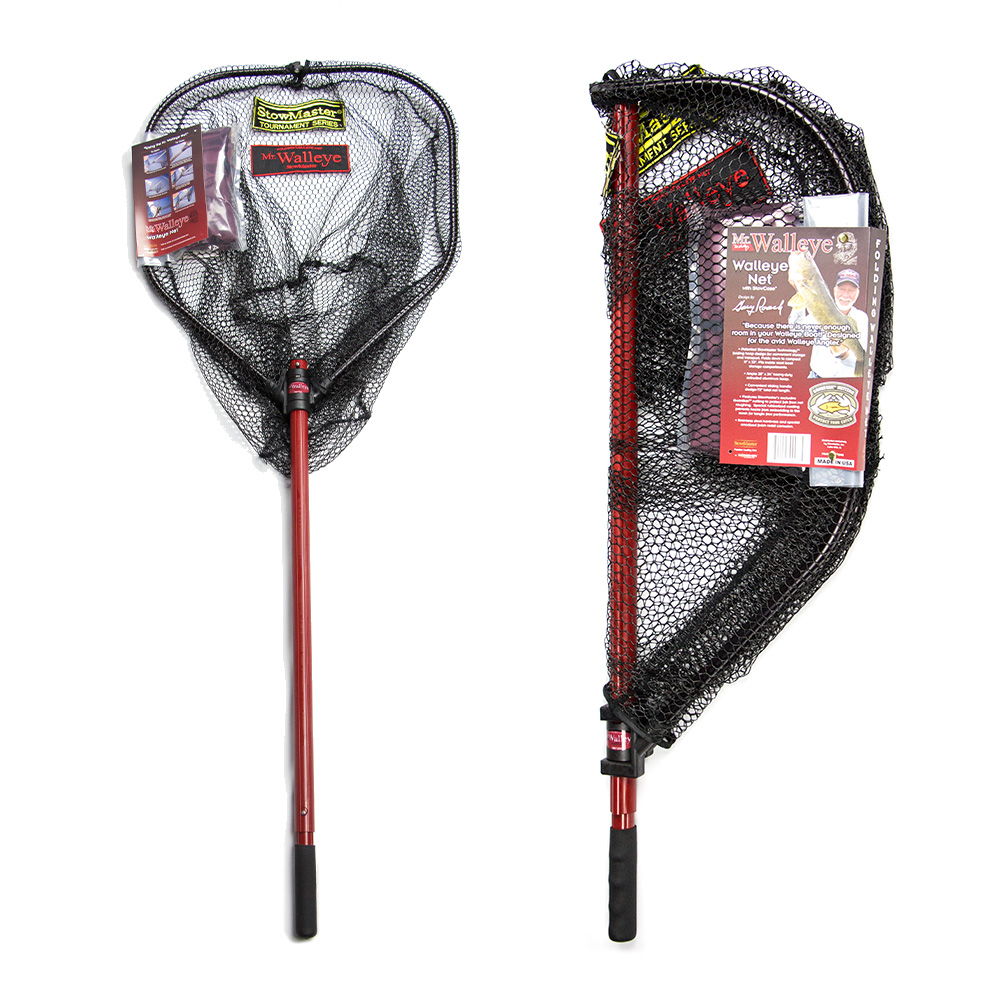 Dimensions: 33.5" x 11.5" x 2.5"
Two-Stage Telescoping Handle; 1-inch Diameter Extruded Tube
Extruded Ridges for Extra Strength & Slip-Free Handling
Hoop Made from ½" Extruded Tube
Solid Composite Yoke Made of Super-Tough Nylon Compound
Hoop & Handle made from 6061 T6 Aircraft-Quality Aluminum Alloy
Guardian™ Netting With Fish-Friendly Knotless Design
24" Deep Net w/Coated Hooks-Less™ Netting
MSRP: $146.99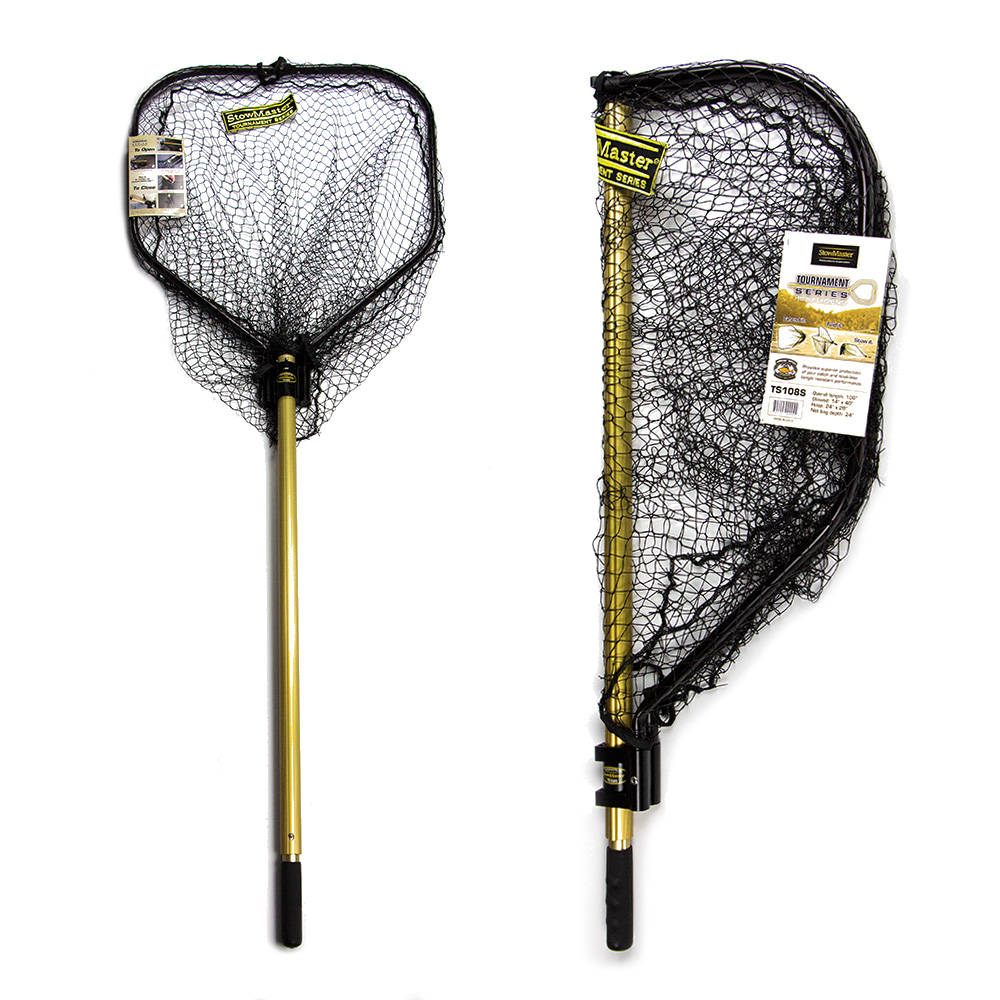 TS108S Tournament Bass & Walleye Net – 108"
24" x 28" Hoop; 108" Long; 14" x 40" Stowed
Two-Stage Telescoping Handle made from 1 ¼" diameter extruded tube
Extruded ridges for extra strength & slip-free handling
Oval extruded tube hoop
100% Aluminum Yoke
Hoop & Handle made from 6061 T6 Aircraft Quality Aluminum Alloy
Heavy-Duty Nylon Netting w/ Fish-Friendly Knot-Free Design
24" Deep Net Bag w/ coated Guardian™ Netting
Stowcase Sold Separately
MSRP: $201.99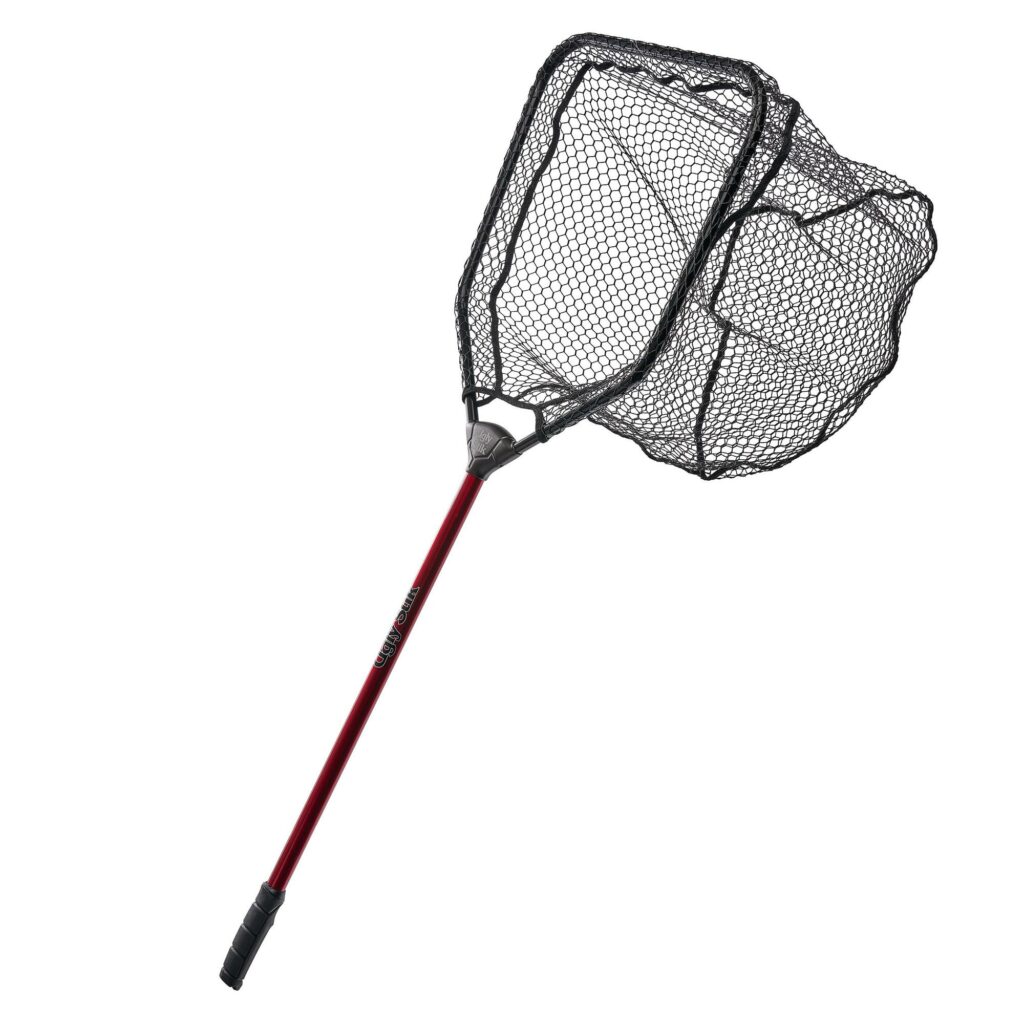 Durable Shaft Constructed w/ Ugly Stick® Rod Technology
Two Handle Ugly Tuff™ Grip Handle Design For Control & Leverage
Durable & Non-Corrosive Aluminum Hoop
Rubber Coated Net Reduces Snagging While Helping Protect Fish Slime Coat
Hoop Dimensions: Small: 17" x 19": Medium: 21" x 25"; Large: 27.5" x 31.5"
Handle Length: Small: 30": Medium: 36"; Large: 40"
MSRP: $139.99-$199.99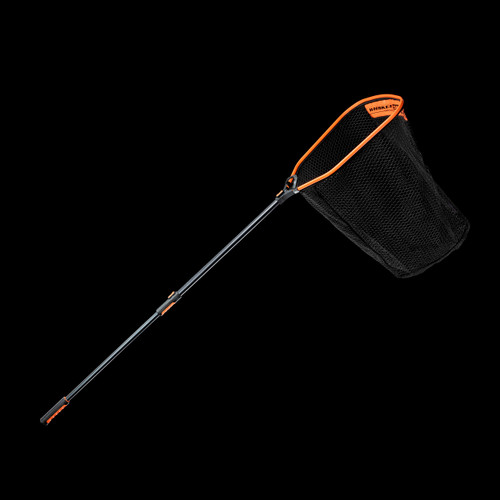 4-Position Extendable Handle
Extends to 68"
Multiple Locking Positions
Control Grip Handle
Button Lock Grips
Tacky DuraGrip Handle
Collapsible For Easy Storage
Full Canvas Carrying Case
Hoop Dimensions: Small: 23" x 19": Medium: 27" x 24"; Large: 31" x 28"
Handle Length: Small: 60": Medium: 68"; Large: 74"
MSRP: Starting at $159.95