We all love efficient, affordable fishing tools that help us keep our gear more organized. More efficiency means more time with our lines in the water which means fish. That's why I've compiled a list of my 5 favorite open water tools (although many will also work for ice) that have helped me keep my line in the water for longer.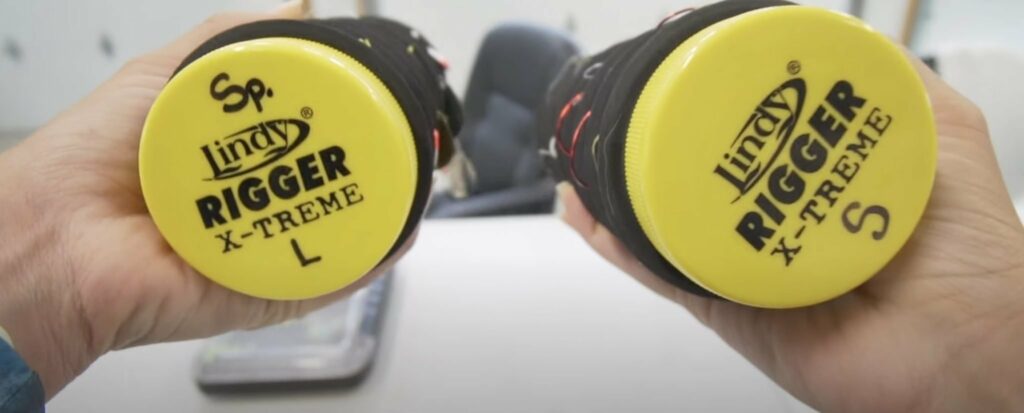 Organizing snells and spinners is a challenge. They tangle easy, come with different lengths, hooks, and number of hooks, and require you to have quick repair parts on hand. So what's the best way to organize them? By using the Lindy Rigger X-Treme. This awesome fishing tool works wonders for organizing your snells, spinners AND accessories with ease. In fact, my favorite part is the internal organizer for keeping hooks, clasps, and snells always on hand.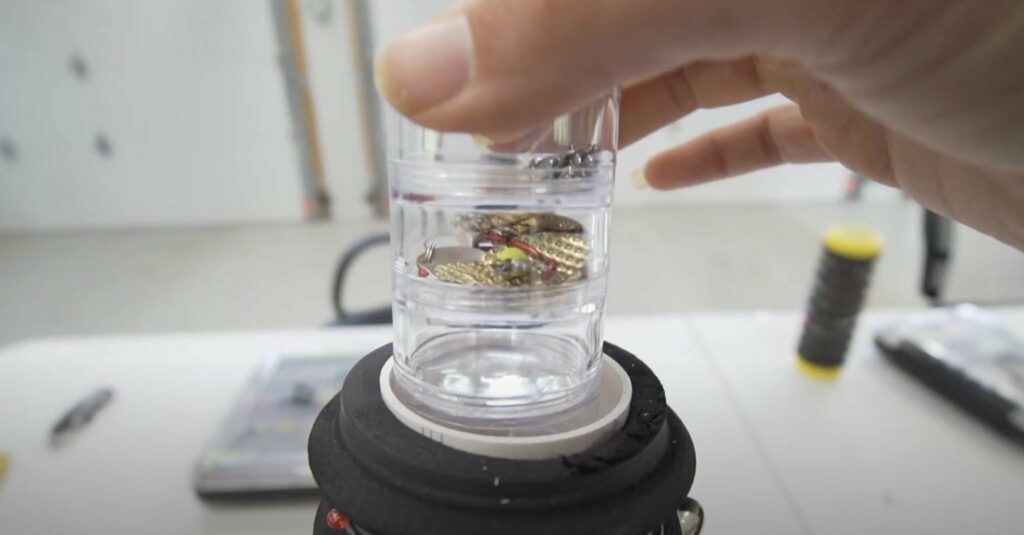 Organizing Tip: I label each rigger by what they are "Sp" for spinners for example. I also label each end with length… L meaning "large" and S meaning "small".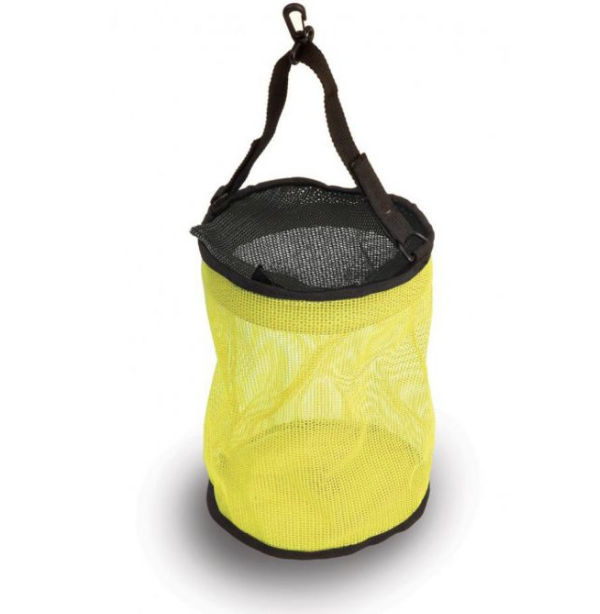 When it comes to efficient fishing tools, you can't go wrong with anything that helps keep your bait alive and easy to access. That's why the Lindy Bait Tamer made the list. It's the perfect fishing tool for those who need a designated baitwell. I have found this particularly useful when sitting at the bow of the boat and using the front livewell to store bait as well. Best of all, this little tool is easy to haul around, allows you to get bait without getting your hands wet, and works great to take in between livewells and boats! It even folds up nicely for storage for those times you don't need to use it.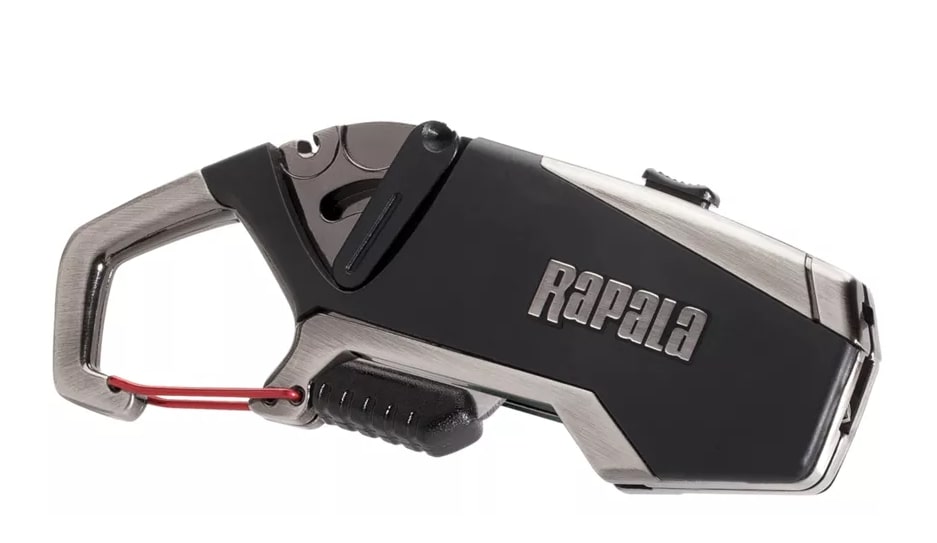 The Rapala multi-tool is my go-to fishing tool for on the boat and on the ice. It clamps perfectly to my bag, bibs, jeans etc.. and features a few key things that I need on me at all times:
Scissors: It's retractable scissors are perfect for cutting lines, including braid!
Jig Puncher: Perfect for cracking open those painted over jig holes.
Line threader: Makes tieing even the smallest jigs a breeze.
Bottle Opener: My husband appreciates that one!
Retractable: Best of all, everything retracts, making it a safe tool when you are running around on the ice or on the boat.
I've kept this tool with me for the last 3 years.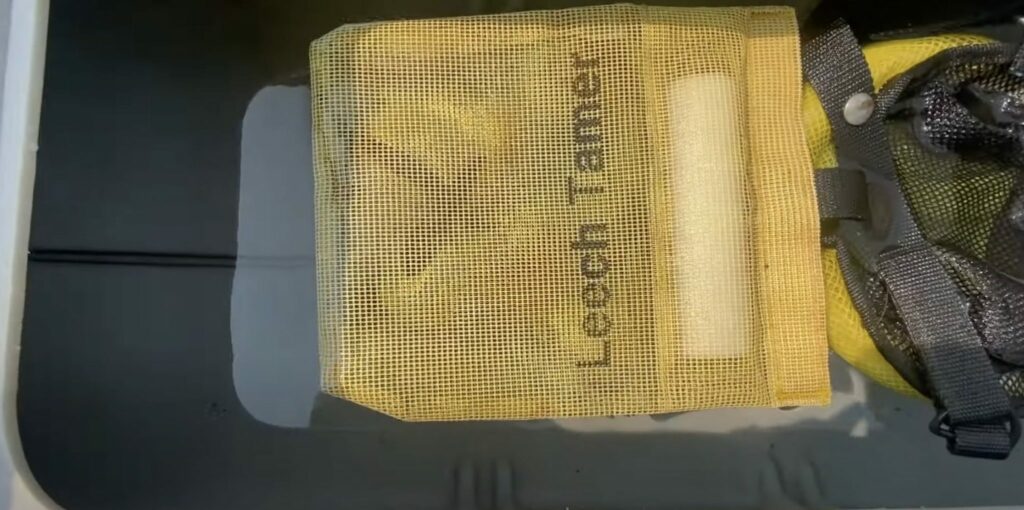 Leeches get gross fast in the heat. Of course, you can always stick them on ice, but I often prefer putting leeches in the livewell instead. The best way to do that is to use the Lindy Leech Tamer. All you have to do is take your leeches, throw them in the floatable tamer, and they are set to go in your livewell for the day. This keeps them fresh (eliminates sticking your hand in the gross water) and easy to transport on and off the water.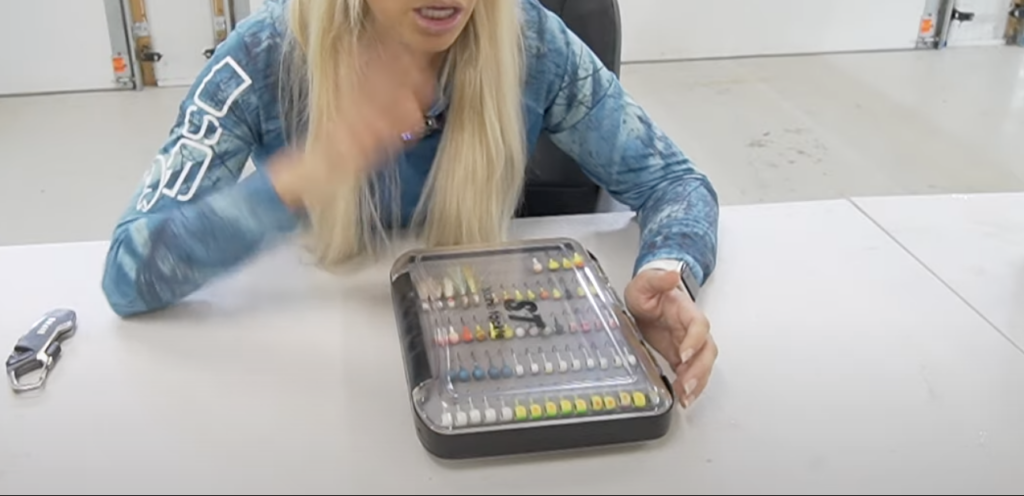 Finally, I couldn't end my fishing tools list WITHOUT mentioning my own! Of course, I recommend the stone tackle for the perfect jig organizer (hence why we started selling them). This box works perfectly for keeping your jigs organized, protected, and dry. It's also double-sided AND it floats. It's the perfect addition to your tackle collection.
Fishing Tools for More Efficiency
Sometimes it's the most simple items that make your life on the water more efficient. That's why I couldn't imagine NOT having these tools in the boat. Be sure to let me know what YOUR favorite tools are below – and checkout lurenet.com for your favorite jigs, plastics, spinners, and tools (and don't forget about nicole15 for a discount).