Virtual Angling staff was fortunate to wander the expansive maze of fishing manufacturer booths at ICAST 2023 in Orlando, Florida, July 11-14.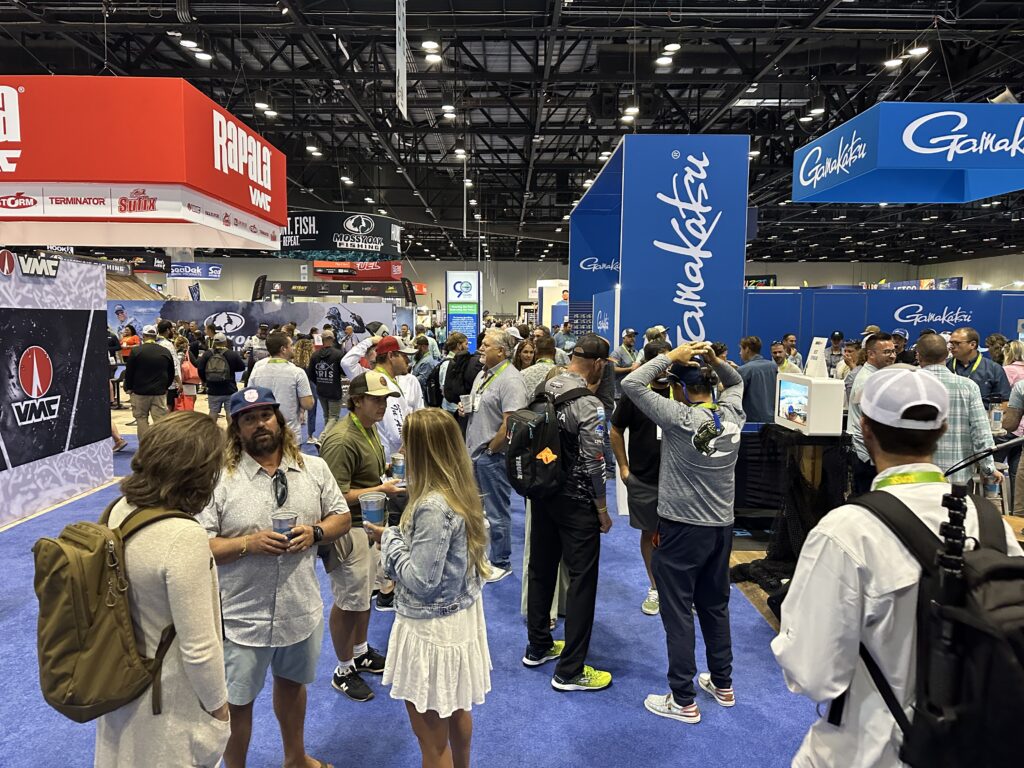 The event started off on Tuesday, July 11th, with ICAST's "On the Water" event where buyers and media were able to test the latest rods, reels, lures, kayaks, and even demo lithium batteries and new electronics on a convention center pond stocked with Florida-strain largemouth bass. Yes, there were actually fish caught… but not by us. Guess we're not as good with "ditch pickles" as our southern buddies.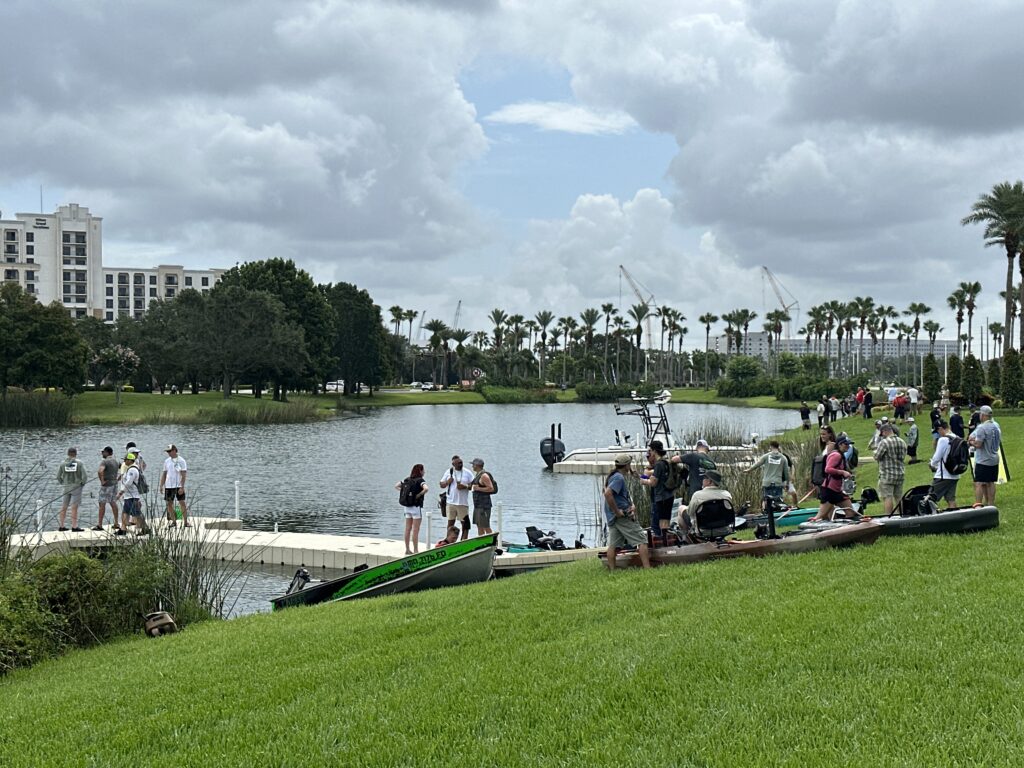 For starters, Garmin had a large center-console boat on the pond where attendees could see the latest improvements to LiveScope, Navionics Vision+ mapping, and their new Force Kraken trolling motor.
St. Croix Rod had a booth with new rod models, as well as their entry into the fishing reel market with SEVIIN.
Daiwa was similarly on hand – numerous top-name bass pros in tow – to talk and demonstrate their new rods, reels, and tackle storage to everyone—even test massive saltwater reels on a drag machine.
Pure Fishing, too, had a booth complete with free beer, baits, and all kinds of products from their numerous brands Abu Garcia, Berkley, Pflueger, etc. Fans of Fenwick rods will be excited with the 2024 "refresh" of HMG, Elite, Eagle, and World Class rods.
Old Town Canoes & Kayaks had a huge presence with numerous new pedal-drive and trolling motor-enabled kayaks that attendees could try out on the water. They made a big splash with the new lithium-powered ePDL Bigwater kayak designed for big, rough waters with its pedal drive, motorized pedal assist, and full-on motorized cruise control.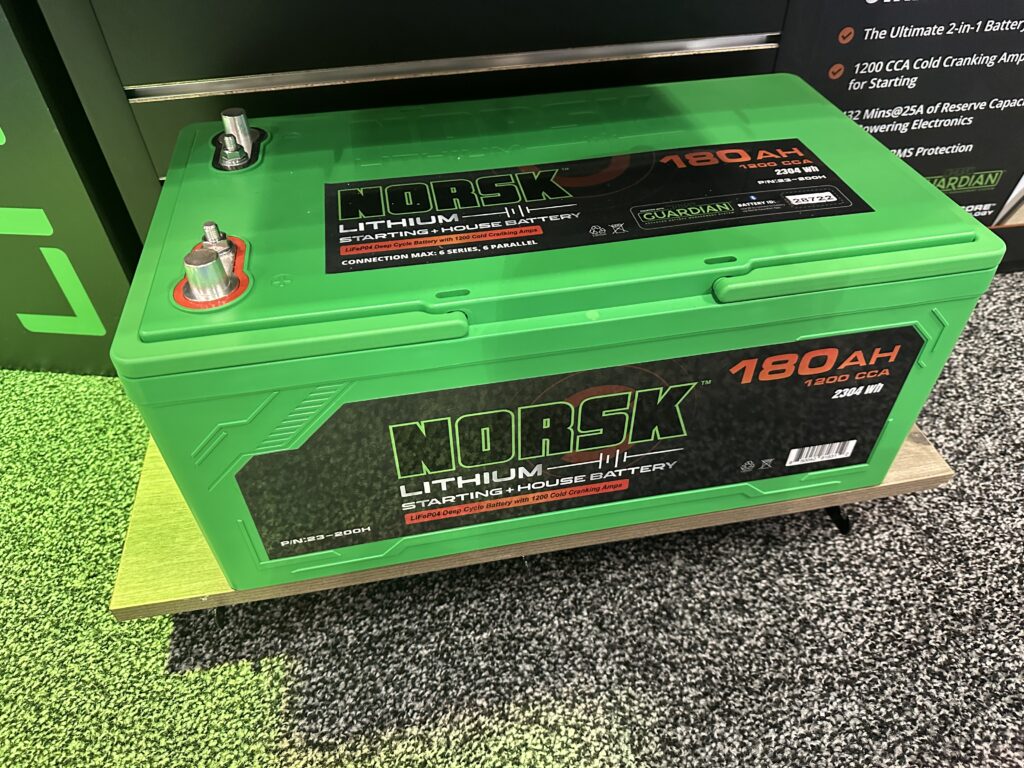 NORSK Lithium showcased new lithium battery technology and smartphone app via a 14-foot Lund v-hull decked out with Minn Kota and Humminbird products. Besides ice, kayak, and big boat lithium solutions, the big news from NORSK was the launch of a Mercury-approved 180AH starting/house battery that eliminates the need for separate battery to run multiple big-screen graphs and live or forward-facing imaging on your boat.
In short, ICAST On The Water was pretty cool—until the Florida rain hit and half the attendees packed up and left before the official 2 pm closing. But we stuck it out and talked to lots of folks!
For the next three days (Wednesday – Friday) ICAST was held in the Orlando Convention Center, a welcomed change from the 100% humidity and 90-some-degrees weather outside. The show was teeming with activity — a who's who of fishing manufacturers, pros, guides, media, wholesalers, dealers, and distributors. Media had the chance to walk the show and review the "Best of ICAST" entries in 37 categories, voting later in the day for their "best of" choice in each category.
Around 6 pm on Day 1, the "Best of ICAST" awards were presented and there were lots of surprises! Midwest Outdoors' Publisher, Dan Ferris, did a great job emceeing the event. You can view the list of "Best of ICAST 2023" winners here.
While we voted in all 37 product categories, we also took note of other walleye-centric and general fishing products we thought you should know about. Here's our list of 15 attention-grabbing items below in alphabetical order – which was really hard to narrow down! 
Our Top 15 ICAST Spotlight
1. AQUA-TRACTION/AFT-TEK: Unless you've been hiding under a rock, you probably know that a lot of walleye pros have had Aqua-Traction installed in their boats—including Tour Level Gold star and Virtual Angling staffer Max Wilson.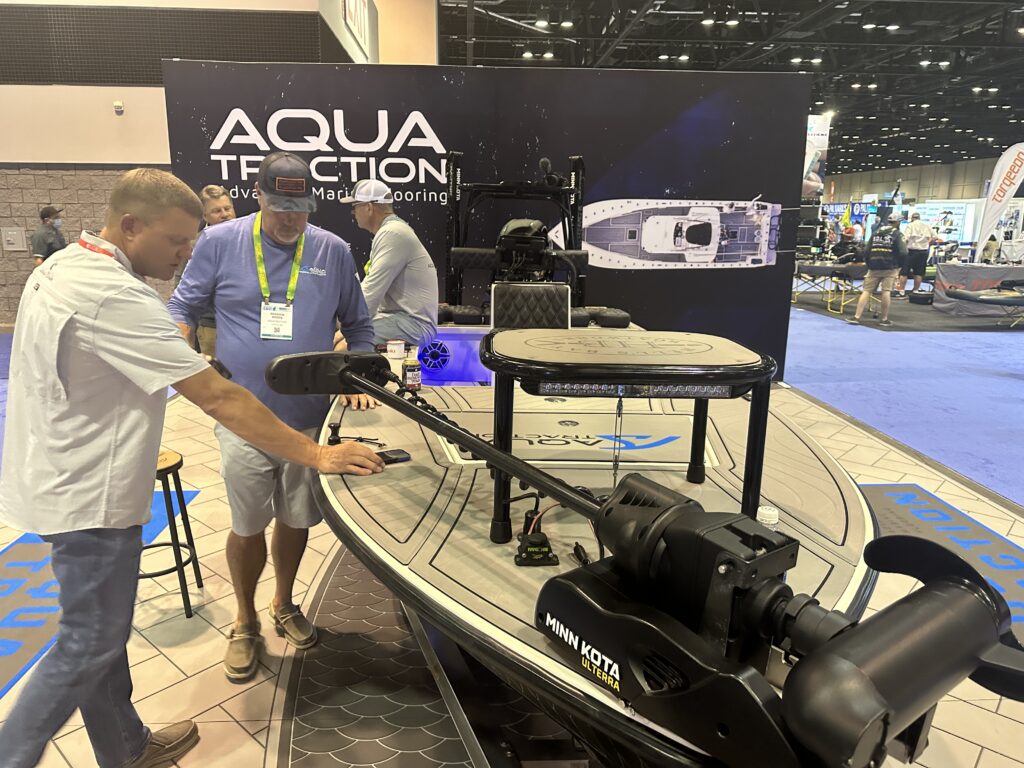 The benefits are many, including durability, comfort, easy clean-up, and reduced maintenance—as well as a killer look that can be customized exactly how you want. Choose from countless patterns/colors—and the sky's the limit for detailing with laser-cut imagery, text, or logos right into the closed cell xPE material. Sister company AFT-TEK is also making a name for itself in the pro fishing world, supplying anglers with custom marine-grade fiberglass flooring, lids, and hatches for much-improved longevity and ease-of-use.
2. BAIT POP: Dab this scent/sonar intensifier on your bait and your forward-facing sonar return will show up larger and brighter. We tried their Ice Fishing, crappie, and walleye formulas this winter and the products do what the company claims.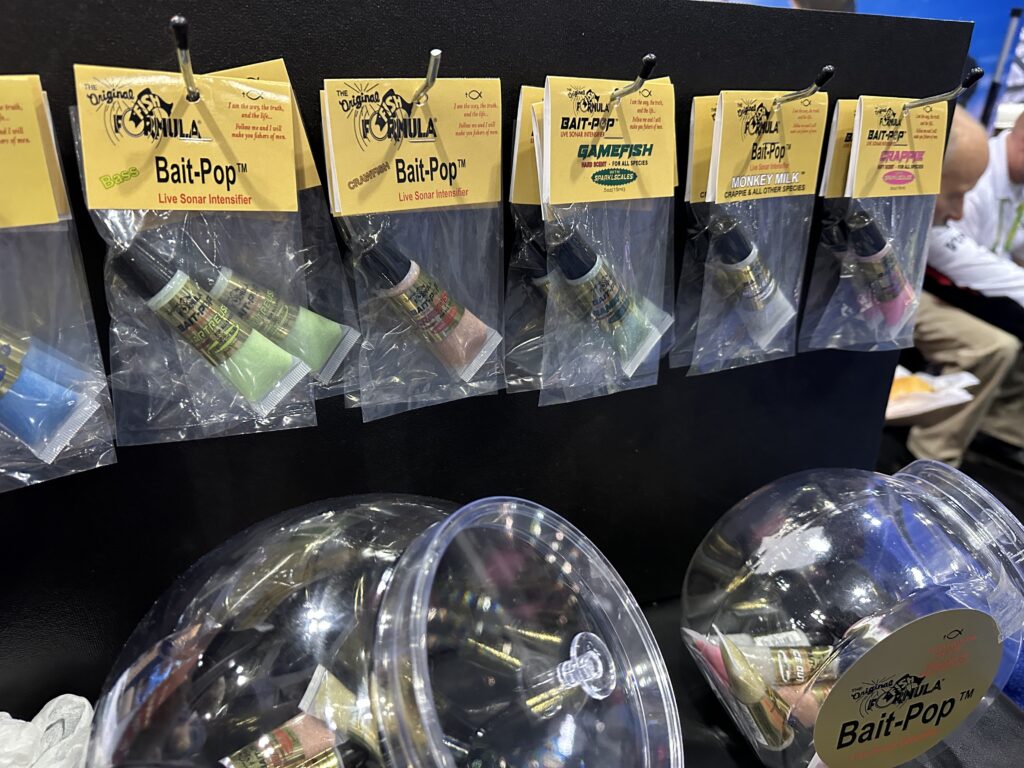 3. Blackfish Zephyr Pullover & Pants: An impresive lightweight, rainproof pullover and bib combo that's packs down small and appears easy to fish in.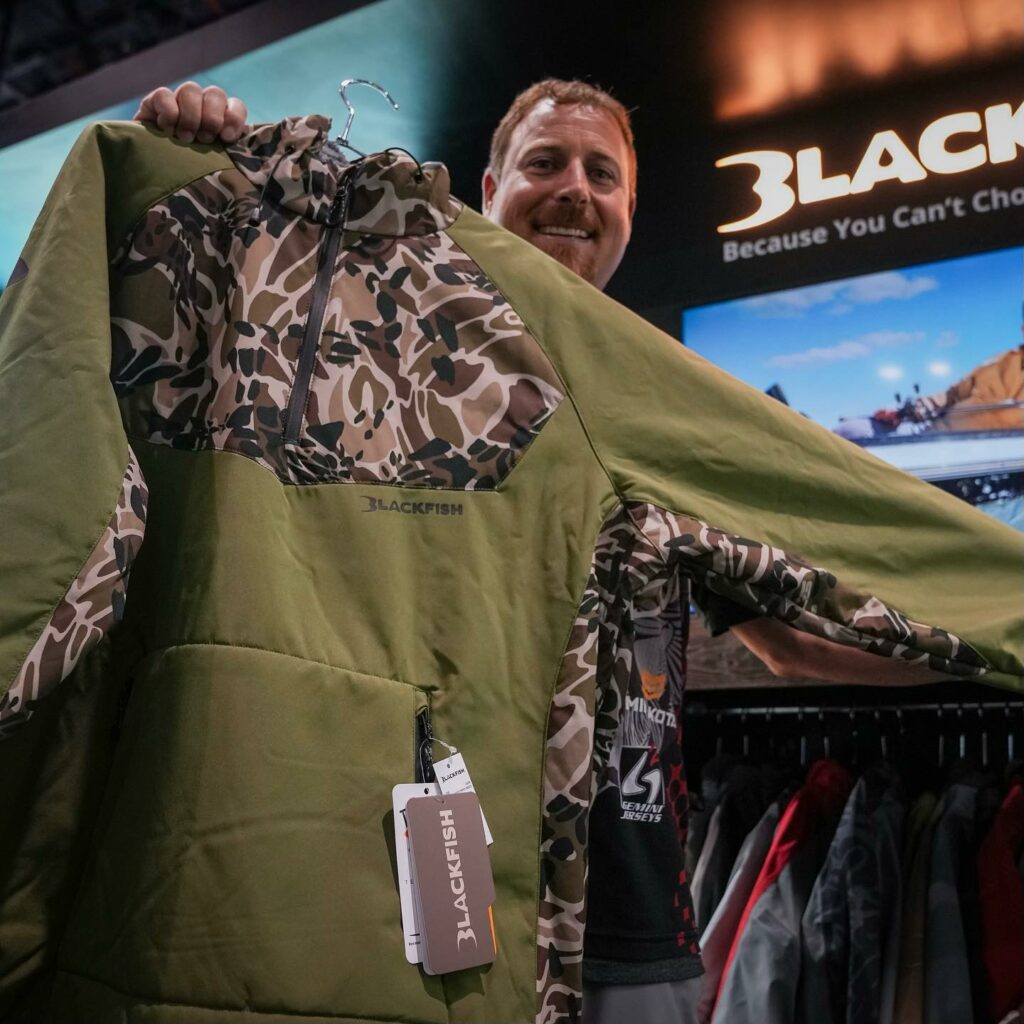 4. Daiwa Fuego LT: Looking for a $100-$120 reel that fishes like a $200 reel? The Fuego LT is probably it. We know guides and serious anglers who use them for everything from walleyes to lakers through the ice. Apparently the latest 2024 redesign is even better with a Carbon Light body, lightweight air rotor and bail, and Magsealed main shaft to keep water and contaminants out of the gearing. Plus, you get 22 pounds of drag in 2500 and 3000 sizes, same as their more expensive Tatula MQ LT reel family.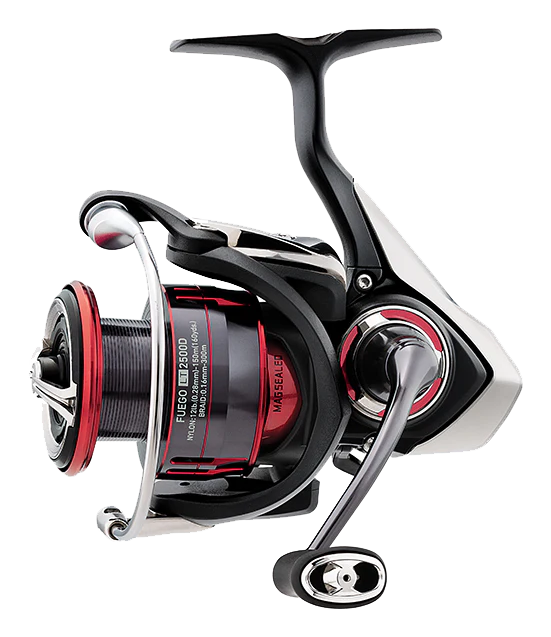 5. FXR Float Rain Suit: If you snowmobile, you're probably familiar with the brand FXR. They make some pretty good gear. Well, FXR expanded awhile back with designs for open-water and ice fishing, too. What they launched at ICAST may just be a first in the fishing apparel world—a rain suit (not ice fishing suit) with flotation-assist technology. For anglers who fish early and late season and don't want to wear a bulky ice fishing float suit, this may just be the solution!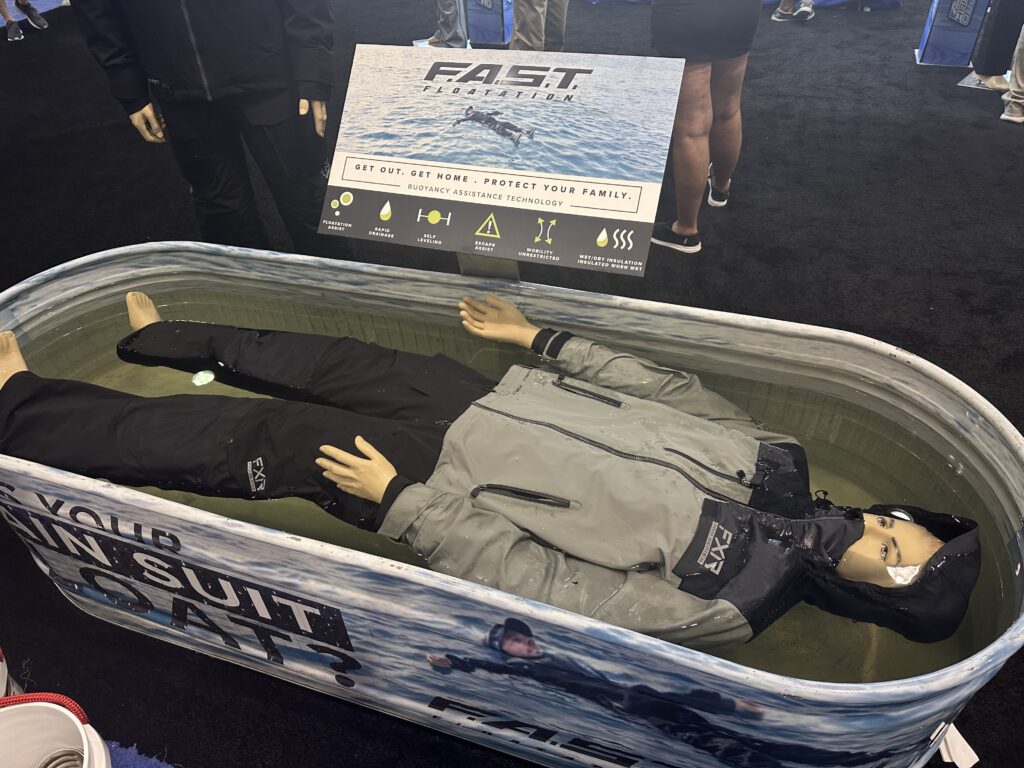 6. Flop Box 10: The winner of the "Best of" cooler category at ICAST 2023, this bait box is pretty darn impressive with a chill plate insulated lid, lithium battery powered aerator, and roto-molded body. Kinda spendy, but maybe we can sell the rest of our minnow buckets in the garage to upgrade.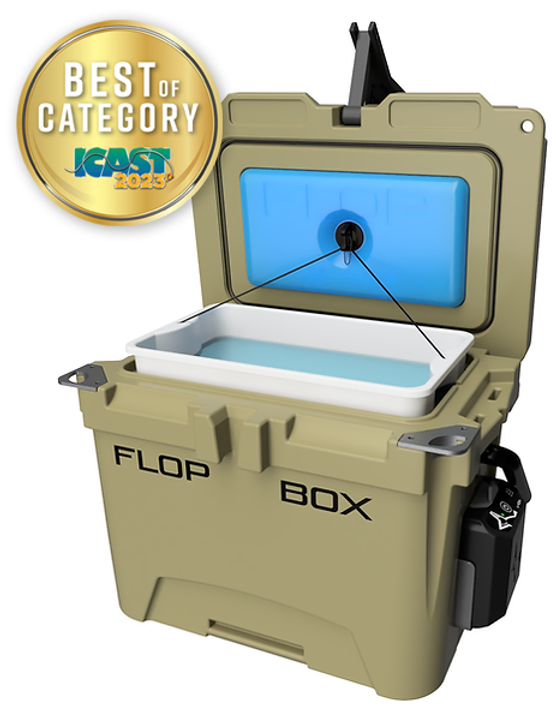 7. Minn Kota QUEST Series Trolling Motors: Big news from Minn Kota. According to the pros and staffers we talked to, Minn Kota has completely redesigned their Terrova, Ulterra, and Ultrex product lines for 2024, offering all in brushed and new brushless, "QUEST" versions for more torque and power.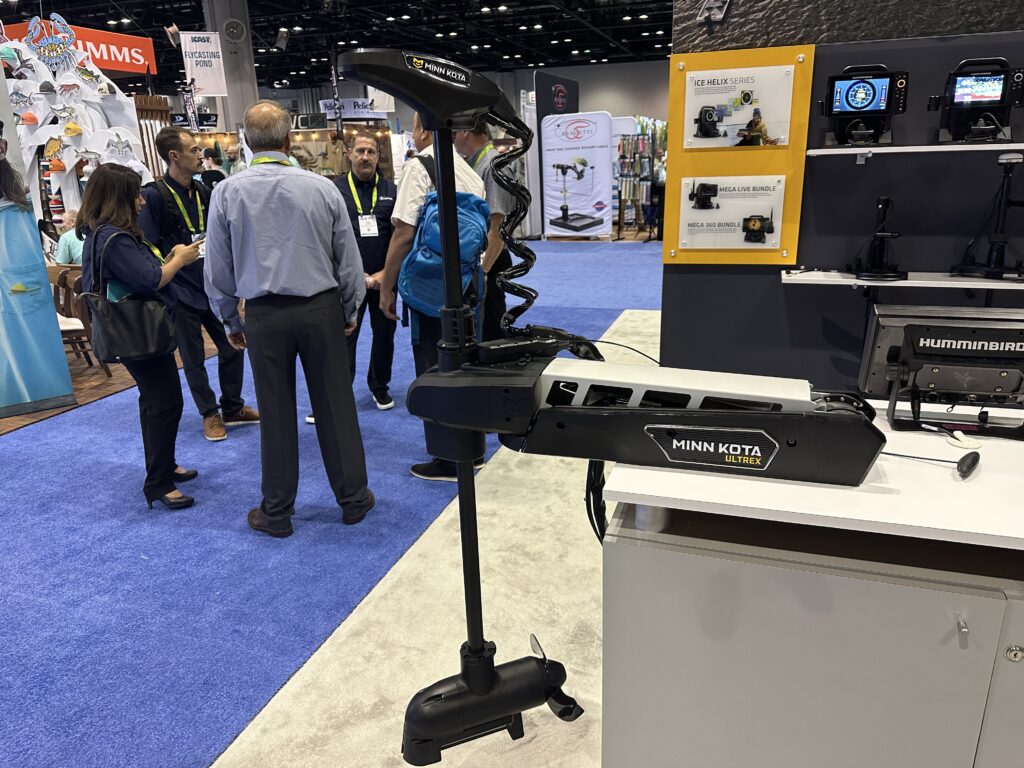 iPilot and iPilot Link are going away, now replaced with "Advanced GPS Trolling System" and a few interesting new features, including "Spot-Lock with Jog", "Dodge", and "Drift Mode" which adjusts to wind and current speed, acting as a virtual drift sock. We can't wait to try out the latter – could very well be the next big thing in walleye fishing.
While the new versions of Terrova and Ulterra are available with 72-inch shafts for big-water walleye boats, Ultrex is not, which is kind of a disappointment.
8. NORSK Lithium 180AH starting/house battery: NORSK Lithium launched a Mercury-approved starting/house battery so you can eliminate one battery in the back of your boat, powering your outboard and multiple graphs/live imaging/forward-facing sonar off of one.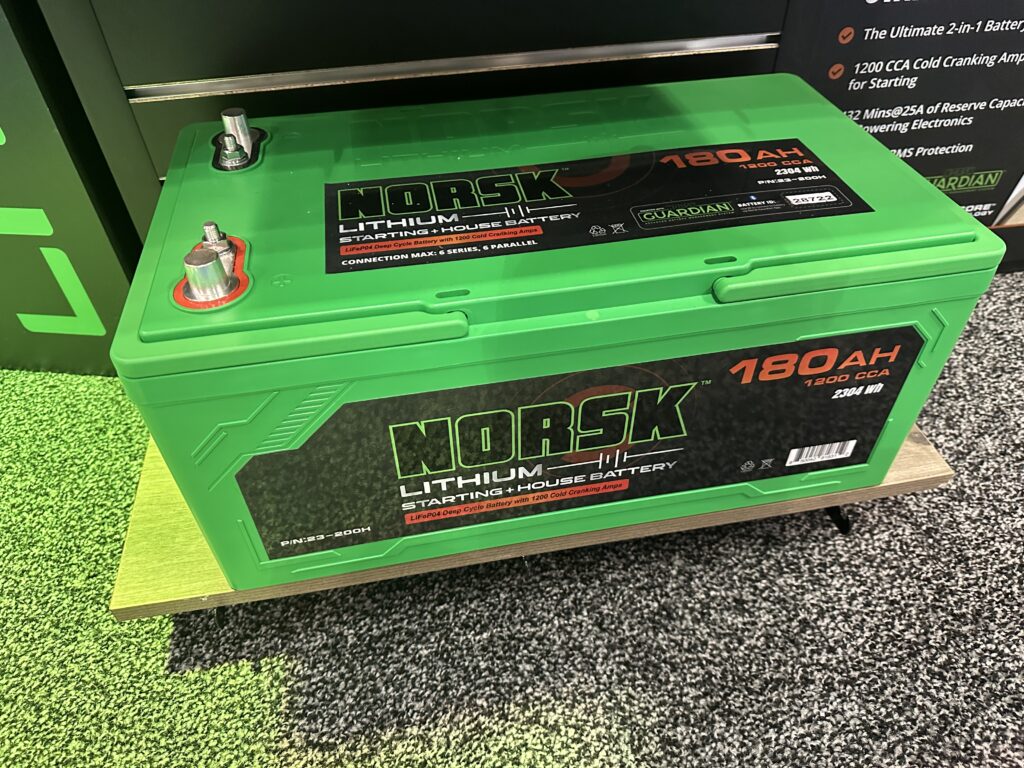 For anglers who fish early- and late-season and mid-winter open-water thaws, the battery is also available in a heated core version to ensure reliable charging in cold temps.
All Norsk batteries can be monitored in real-time via the company's Guardian app, where batteries can be set-up in groups (i.e. trolling motor and starting/electronics battery) to tell you exactly how much run-time you have, amp draw, total cycles, and all kinds of other angler-friendly information.
9. Fish Lung: Serious tournament anglers will tell you that there's nothing worse than a dead fish disqualification. To keep fish healthy and lively for weigh-in and release, there may not be a better system than the Fish Lung products we saw demonstrated at ICAST. Although the units are expensive, when tournament money is on the line, it's probably worth the investment.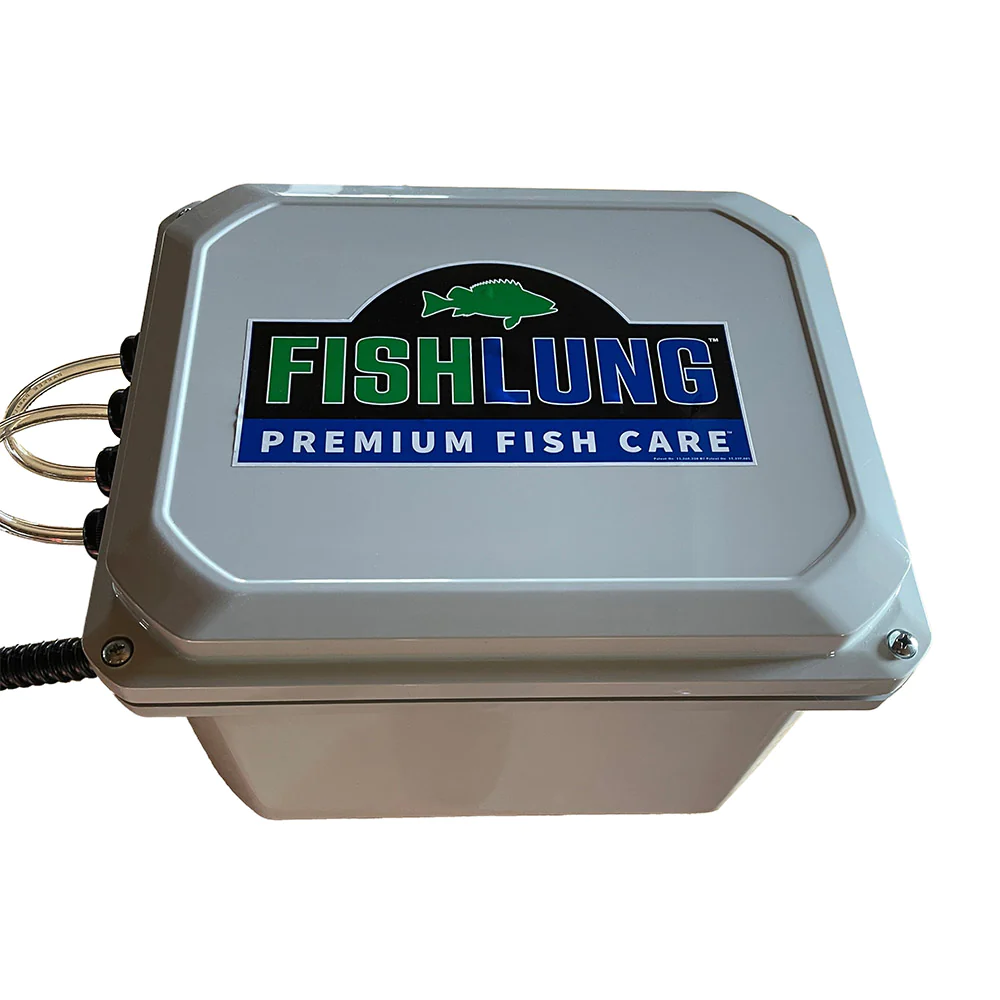 10. Gamakatsu Bead Hook: While designed for salmon and steelhead bead fishing, there might be application for this hook in walleye and finesse bass fishing. 
The Bead Hook is constructed out of Gamakatsu's TGW (Tournament Grade Wire), which is thinner, strong and sharper than the standard wire. Along with its bone-piercing shape, the surface of each hook is coated with Gamakatsu's Nano Alpha Coating for improved hook penetration. The Nano Alpha Coating also offers higher corrosion protection than most hooks. It also has a longer shank with a wide hook gap for holding stronger fish that jump a lot. The Bead Hook is equipped with a needlepoint that generates better hook penetration compared to a beak point common on other styles. Available in sizes #6-3/0.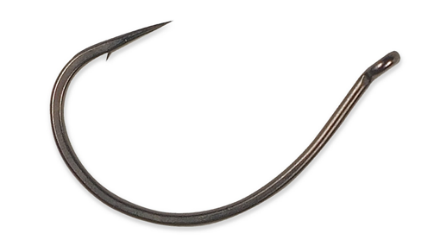 11. GRAPH-POWER: Looking for a way to rig electronics faster and more reliably—and with all the components you need from one source? Check out Made in the U.S.A. GRAPH POWER, which is available in kits for rigging everything from smaller, 14- to 18-foot boats, 19- to 22-foot console boats, to big walleye tillers. Walleye tournament pro Brett King has been using the product for years and swears by it. Check out Brett rigging his boat with the Connect-Ease GRAPH POWER system in this informative video.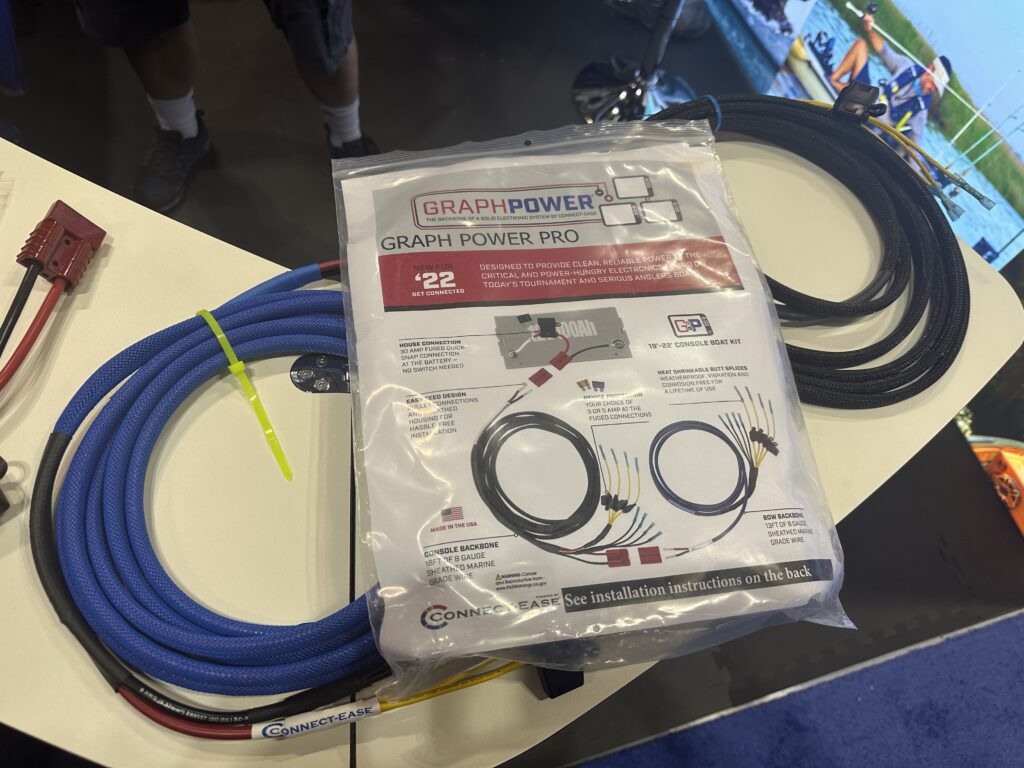 12. KALIN GOOGLE EYE TUNGSTEN SEARCH BAIT: Although this bait looks similar to the Walleye Nation Creations Death Jig, the Kalin is different, starting with a tungsten (versus lead) head, the addition of a rattling eye, custom-plated & painted spinner blade, and no treble hook. 
Tom Boley was happy to fill us in on how and when he's fishing the bait, including the new-for-2024 5/8-ounce size for deeper water and current. Currently available in 11 colors, but Boley says there are more to follow. Comes with a 2/0 Slo-Death or straight-shank hook.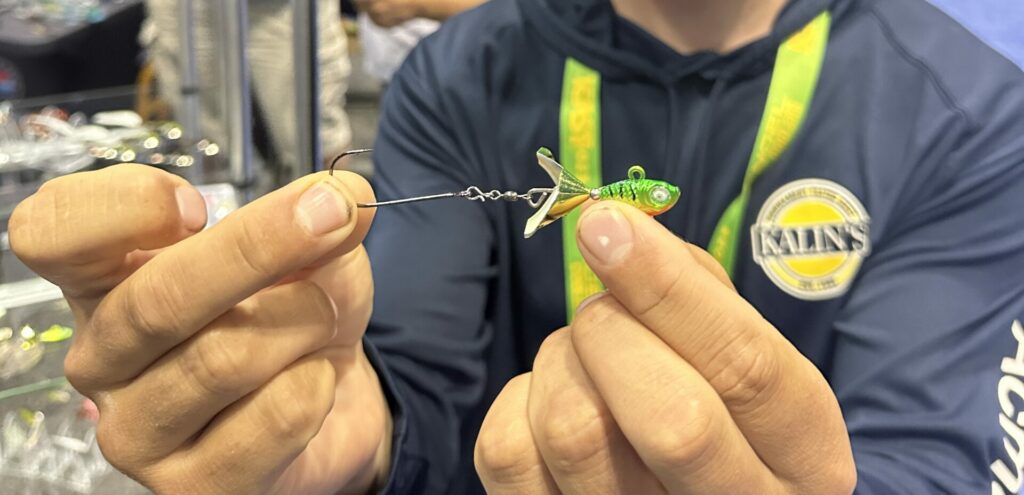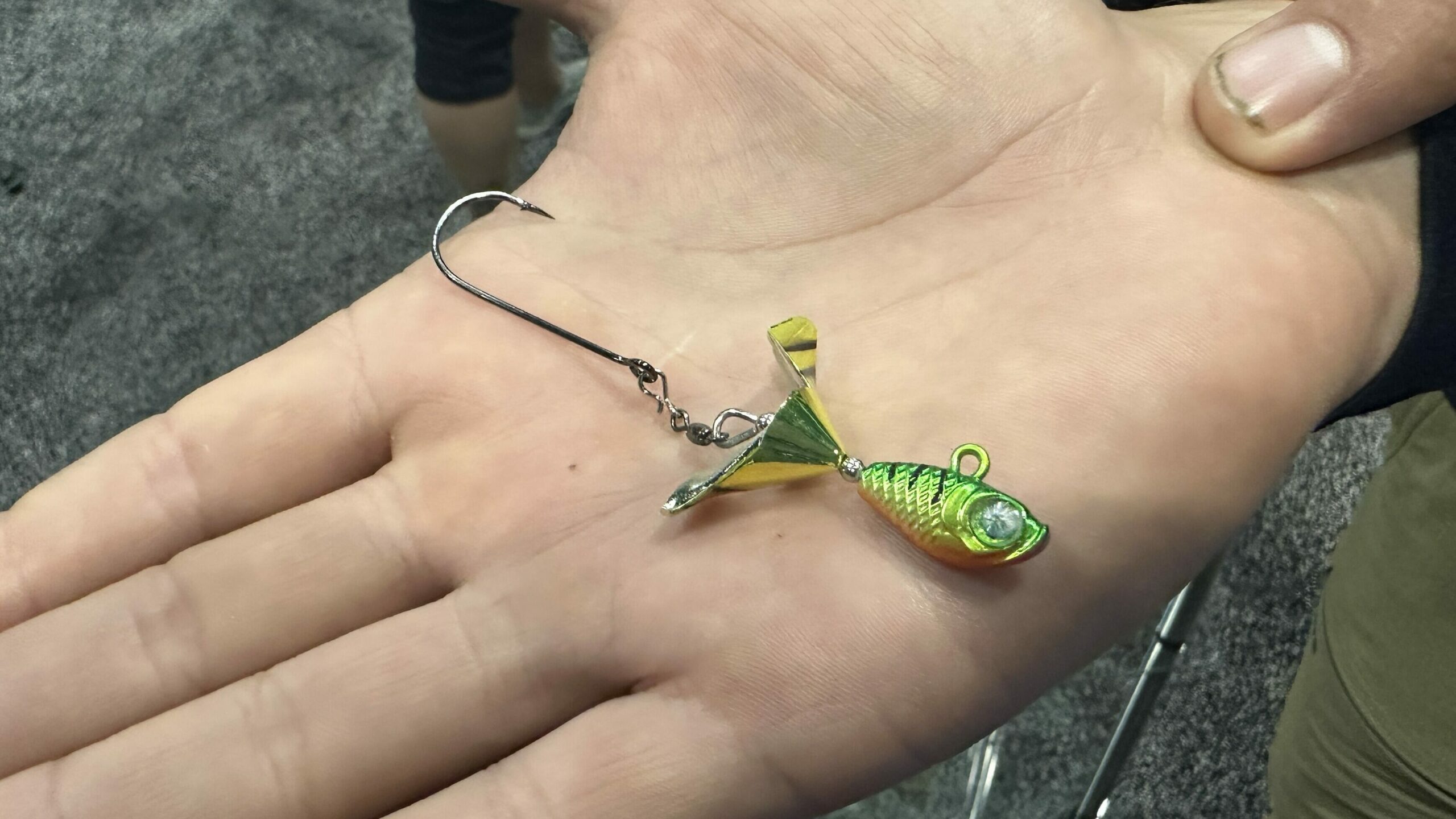 13. Lowrance ActiveTarget 2: Word on the water is that Lowrance has made huge leaps in their forward-facing sonar clarity, stitching, and distance with ActiveTarget 2. We talked with a number of pros at ICAST who were raving about how well they can now see their baits and fish.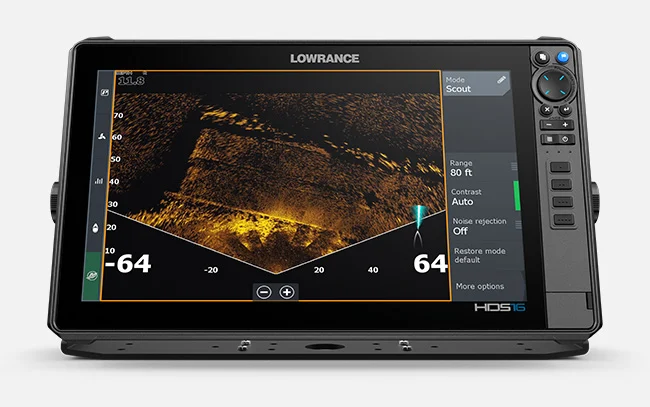 14. Millennium Marine Forward-Facing Sonar Transducer Pole: We've used Fishing Specialties and Brew City forward-facing poles/mounts, but we weren't familiar with this one, apparently a new product addition to a company known primarily for their big water rod trees and other marine accessories. Definitely worth a look.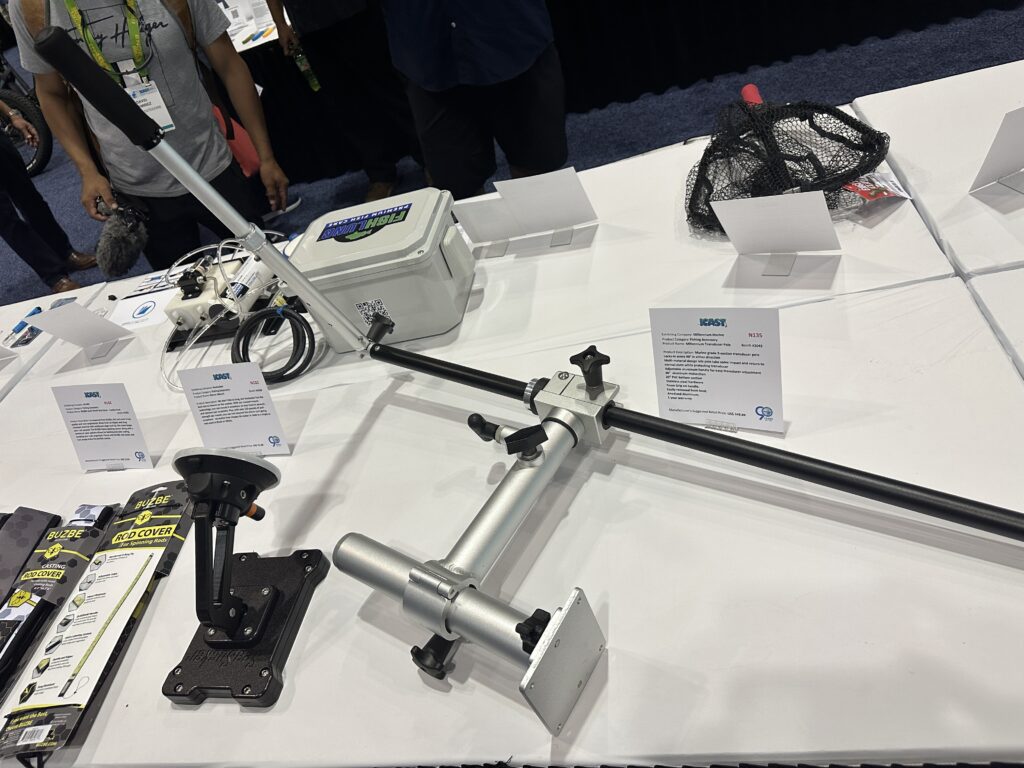 15. Z-Man GOBIUS: Designed for smallmouth anglers on the Great Lakes, don't discount the number of gobies that walleyes eat. Might be worth adding to the arsenal if you're fishing these waters. Like the rest of Z-Man's soft plastics, made from rugged ElaZtech for catching countless fish on each bait before you need to tie on a new one.