Tony Roach is walleye fishing royalty in the state of Minnesota and has a tremendous track record as a guide on Mille Lacs Lake. Roach loves to use jerk baits for walleye in the spring and Roach's insights are always worth noting. In this post, we break down his spring walleye jerk bait tactics to help you find more success this spring.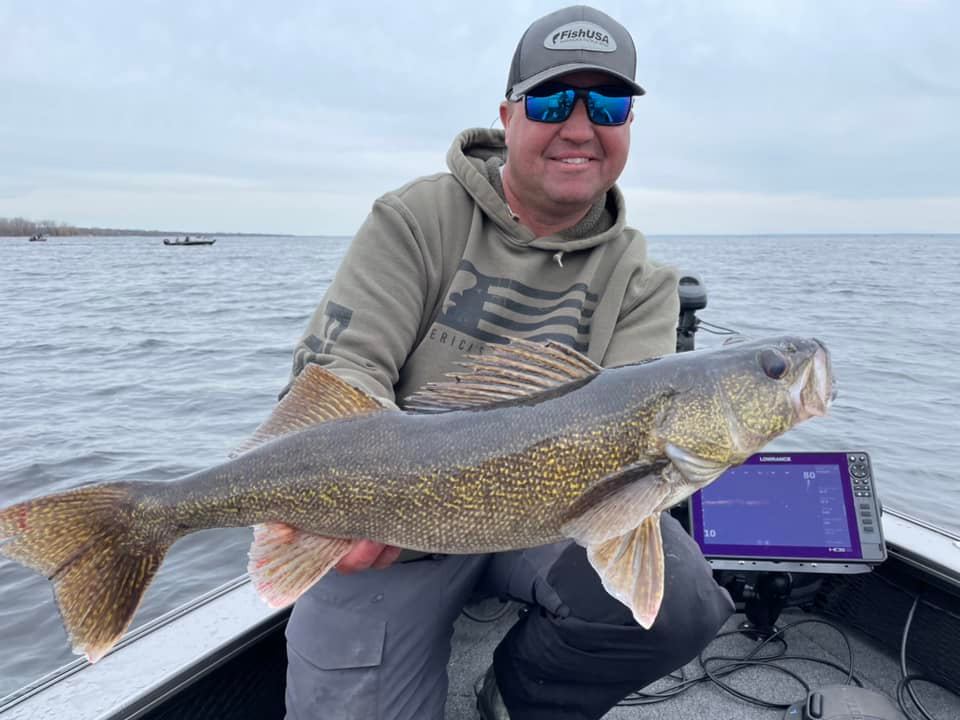 Spring Walleye Means Slow Down… Way Down
According to Roach, the most important variable to experiment with when using jerk baits or floating minnow baits in the spring is speed and length of pause. When Roach trolls suspending jerk baits, he often trolls as slow as a mile per hour. Slow speeds are often crucial and that also includes casting. The other component that is crucial is working the rod and adding pauses. Roach explains that there are times when you can let a suspending jerk bait hang for fifteen or twenty seconds and a fish will often hit after this extended pause. Many anglers simply work these baits too fast early in the year.
Top Lures for Spring Walleye
Roach's favorite lures are often suspending.  The classic Rapala Husky Jerk has caught more walleye for Roach than any other jerk bait but Roach also uses a lot of Shadow Raps and X Raps.   Roach is a big believer in the trigger of the pause that suspending baits have but will use floating lures like a classic size 11 floating Rapala where there is current. 
Cast or Troll
Roach would rather cast than troll if given the choice and Roach's favorite patterns include casting up onto large shallow sand flats or windblown shorelines.  Think large sand flats that have weeds later in the summer.  Early in the season, the weeds haven't grown up yet or are just coming up a few feet and a shallow running jerk bait will run over these locations without getting fouled up.  You can also troll these locations, especially after dark.  Roach finds that walleye are often easier to catch on jerk baits early in the morning, right before dark or after dark on many lakes in Minnesota that offer clear water.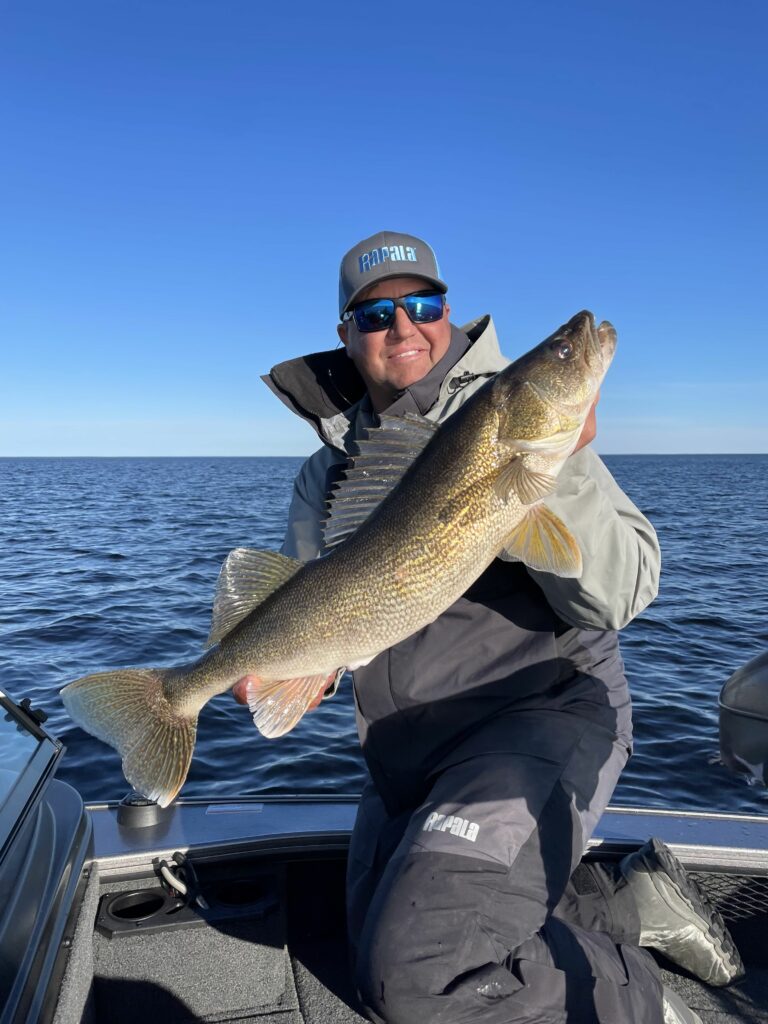 Daytime Adjustments
Roach explains that many fisheries like Mille Lacs were always fairly clear but with the presence of zebra mussels, many of Minnesota's most renowned walleye fisheries now have extremely clear water. Wind or overcast skies can often aid in catching walleye on shallow locations but there are more adjustments to make. Roach explains that these fish are often using this shallow water even under bright skies or during the middle of the day. The key is getting away from the boat. Make long casts. Use long rods, lighten up the line and be able to get away from the boat. When trolling, don't be afraid to use planer boards to get away from the boat. If using braid, use a long fluorocarbon leader instead of tying direct. In this clear water, lean on dark natural color patterns and some subtle metallics.
Looking for more walleye tips? Be sure to check out our walleye page right here.