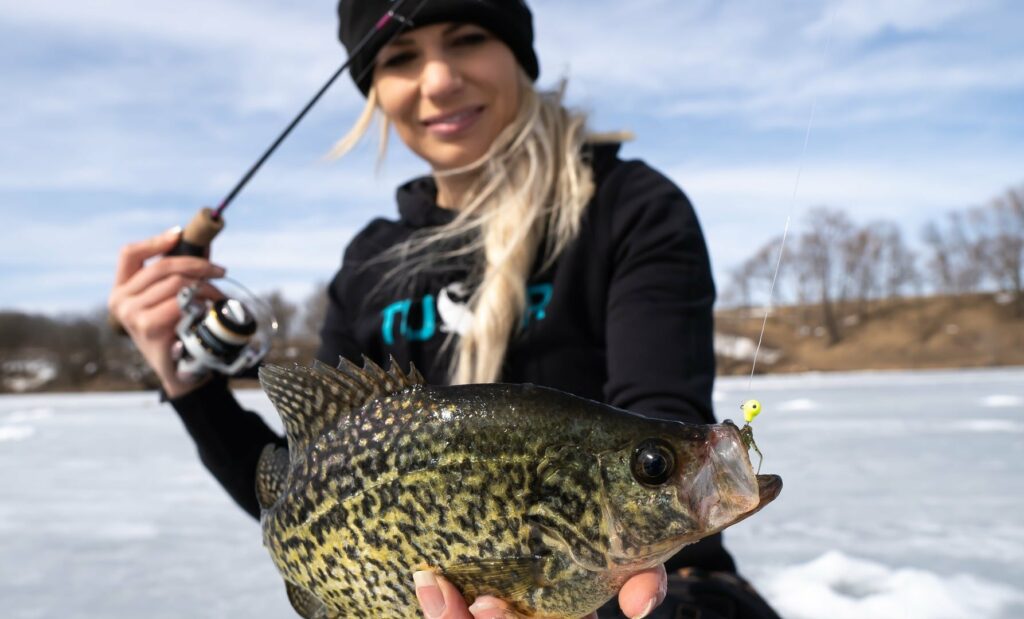 I absolutely love panfishing, and when it comes to late ice, there is nothing I'd rather do than spend my evenings pulling up a couple of tank slabs. In fact, I love it so much that I'm writing a full guide to help you experience it too. Get ready to conquer late ice crappie fishing effectively and easily.
The first key to finding late ice success is understanding what constitutes late ice. For some, it's when the ice starts breaking near shore and light has time to bring life back to the shallows. However, for most, that's far too late. Instead, late ice is marked by longer days and warmer weather. Most years we start talking about late ice around the beginning of March. It's these days when people get to experience some of the best panfishing adventures our waters have to offer.

My Late Ice Setup:
Lindy Tungsten Toad
Bobby Garland Itty Bitty Swim'R
Berkley Vanish
THE KEY IS TO KEEP THINGS SIMPLE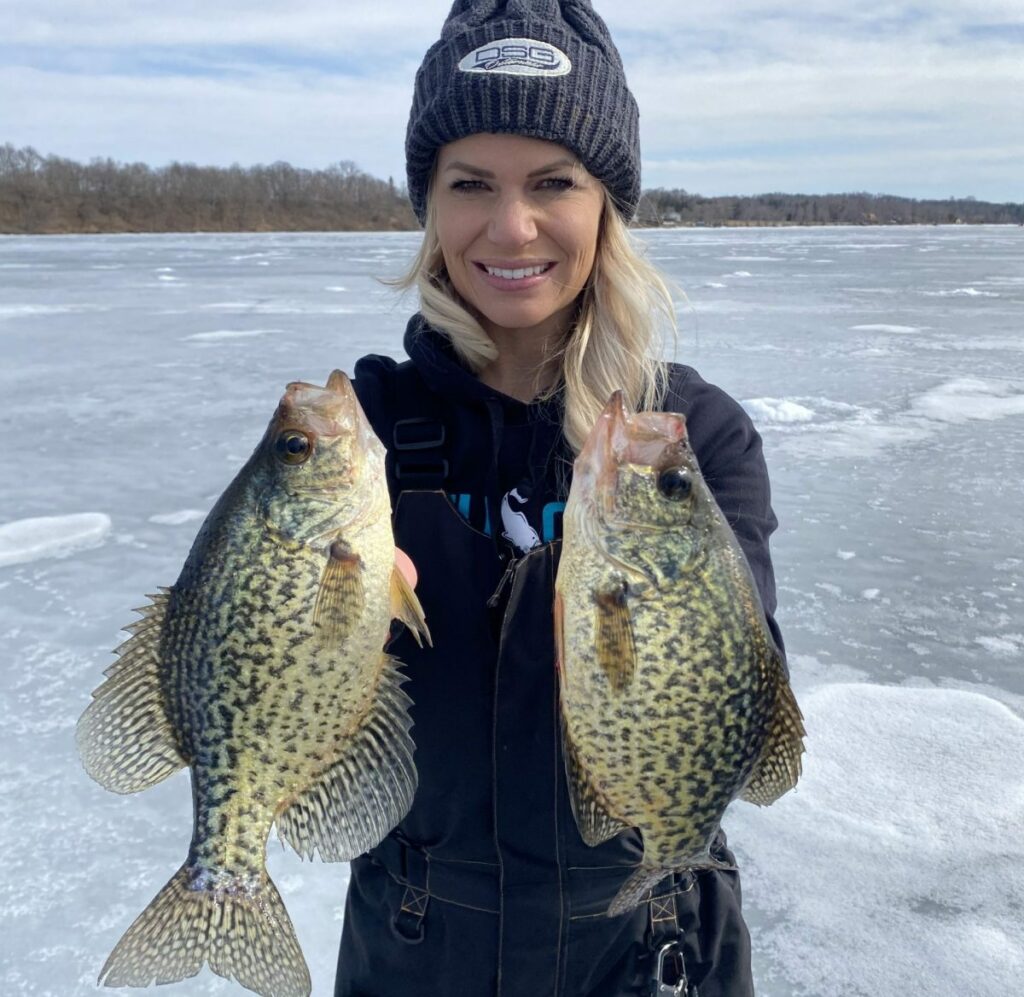 Before I start breaking this down, let me preface with the fact that I am not a pro/expert. I'm an average angler (at best), who fishes a lot and can manage the lake enough to catch some quality fish. So when I write about fishing, I write from that perspective. I try to keep it simple because I fish simple.
Late ice panfish is no exception. It is some of the most simple fishing you can experience. It's the one species and one time of year I think anyone can take advantage of.
Below I go through the easiest steps to finding and catching crappie during late ice.
1. THINK FOOD & OXYGEN FOR LATE ICE CRAPPIE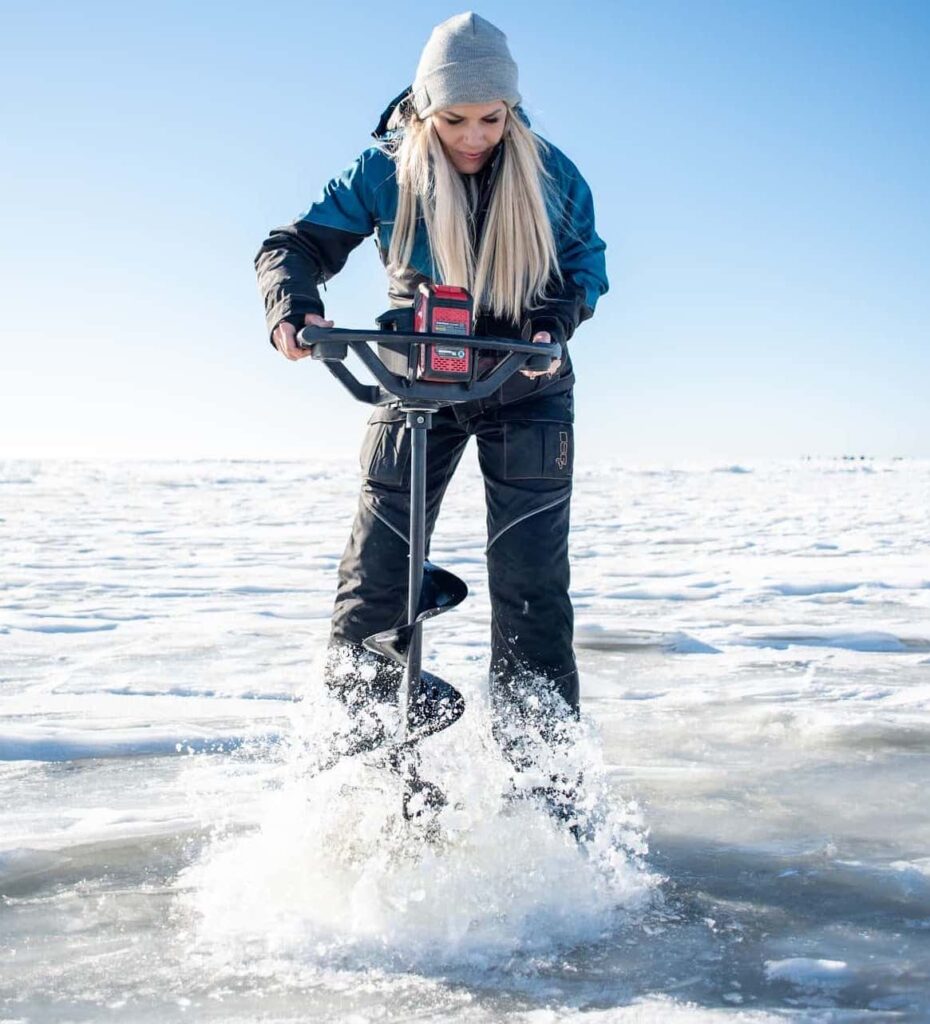 Think about the basics – fish need food and fish need oxygen. You can typically find the food where there is oxygen. Pretty simple. So where is there oxygen during this time of year?
In many lakes, not a lot of places. This is especially in northern waters where the sun hasn't penetrated through the snow and ice for months. Therefore it's wise to look at two main places that does typically hold food and oxygen:
Deep Water (basins, bowls)
Inlets (rivers, creeks, springs, etc.. that bring in freshwater – freshwater = more oxygen)
LOOK FOR OXYGEN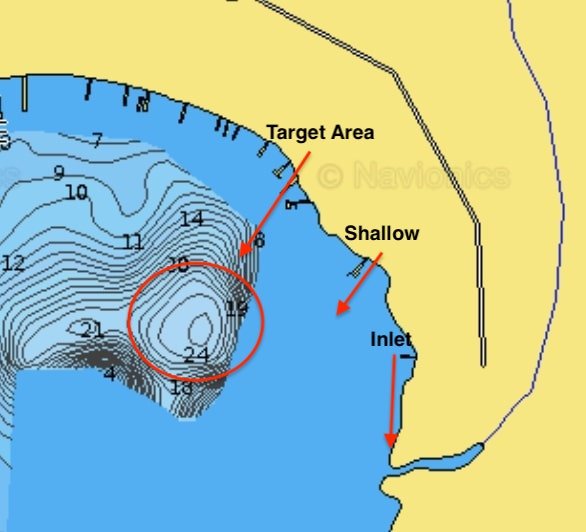 Basins
I've tried punching weedlines time and time again, and much of the time I find nothing but dead weeds (not always but often). So for the most part, I save time and target basins.
In these locations, there is plenty of oxygen, and in the evenings the bottom of the column is often filled with plenty of plankton – which is the perfect food for late ice crappie.
Not all lakes have sources of freshwater (which brings in oxygen and often bait). However, many do – and when this is the case, I recommend trying these same basins in the evening next to the inlets (just make sure they are safe). Streams bring in the fresh oxygen, and fish will congregate in these areas. Oftentimes they will be around these areas during the day and transition into the bowls of the lake at night. The best crappie fishing I've ever experienced has been when they transition to these areas.
LOOK FOR FOOD
Zooplankton
Zooplankton comes out at night, often clouding your graph to the point of not seeing your lure. The plankton hugs the bottom early on and works up through the column as the night goes on. Crappie congregates here, it's easy food. If you see plankton, there is a good chance you will see fish. It's tough to target them through this but it IS doable with a slow and steady raise. However, the best thing to do is target them in the basin and across the break line (into the basin) before the plankton start to rise through the column. If you've seen plankton down there, I guarantee crappie will be headed there at some point to feed.
2. PUNCH HOLES & LOOK FOR SUSPENDED MARKS
Just like in my ice fishing guide for crappie, I still recommend doing some work. Punch some holes and look for suspended activity – that's crappie. They are hands down the easiest fish to identify with a traditional flasher. Find a bowl and start punching holes. Then run around and check for suspended marks. If you find those marks, start fishing.
3. I SWITCH FROM LEAD TO TUNGSTEN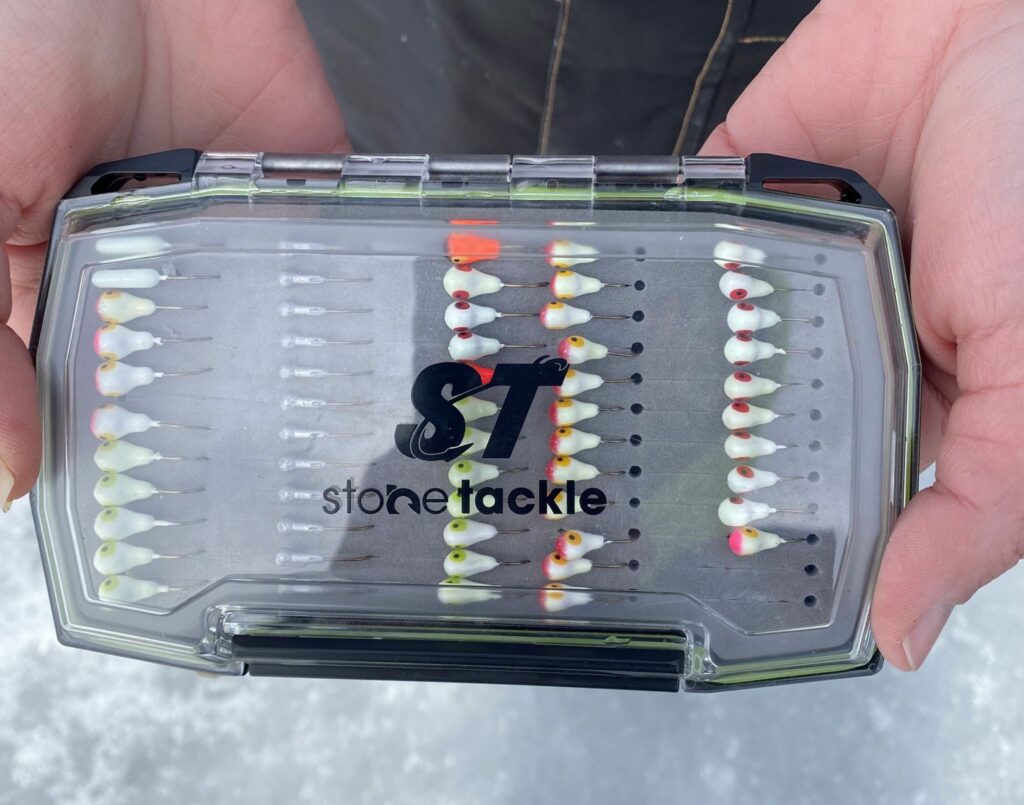 I talk a lot about the benefits of lead jigs, especially the slower fall rate and less noticeable bite resistance. However, this time of year the bite is often much more aggressive. Fish are active in the evening and in the afternoon, and often times you'll find them in massive schools roaming the basin. Being it's nice out you are likely fishing outside, and are able to hop holes and follow the fish around. It's in these moments where you NEED tungsten.
Tungsten is heavier per size than tungsten. When you are fishing 40 foot basins and need to get down in time, using tungsten is going to be your best decision. I recommend the Lindy Tungsten Toad from Lurenet.
4. PLASTICS WORK NOW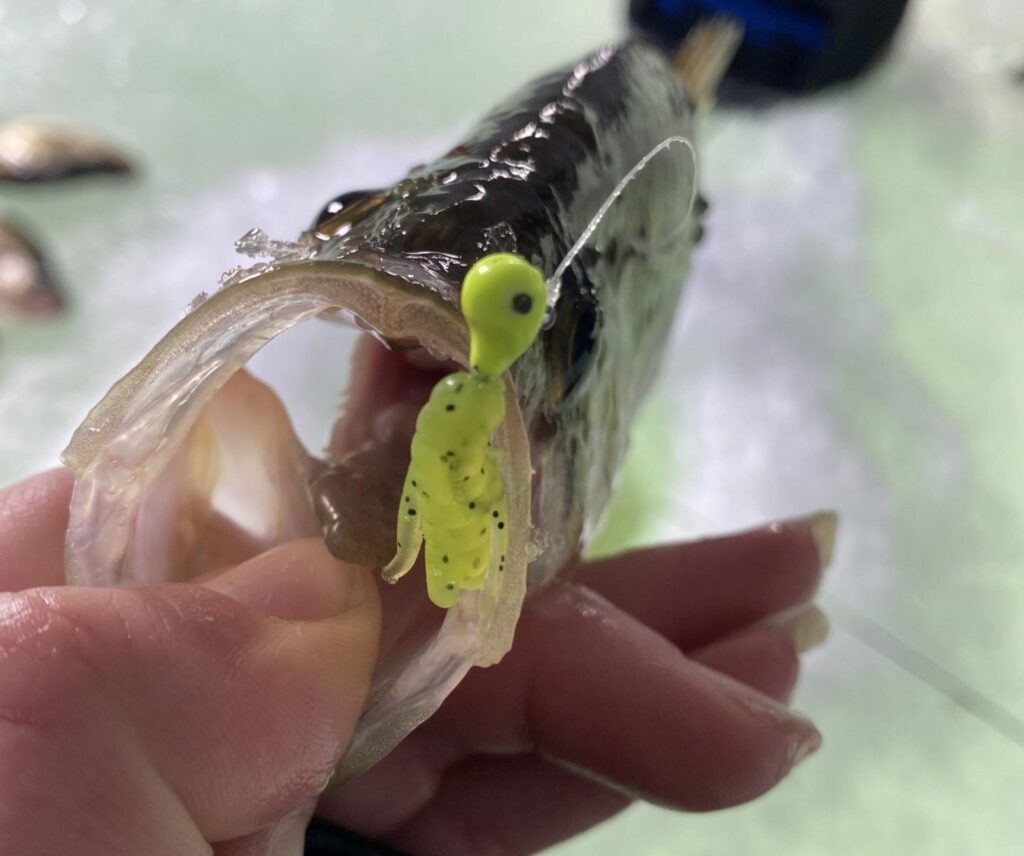 The bite is usually hot this time of year, so it's less about using something finesse and more about making sure you have bait on and getting down the ice hole fast enough. That's why I highly recommend using plastics this time of year. Even if you use wax worms with it, having a plastic makes sure you have bait by the time you get through the column. It also gives you confidence that you haven't lost your bait after missing a few hooksets.
That's why when plastics work they are tough to beat for hardcore crappie fishing.

I recommend Bobby Garland Itty Bitty Swim'R and the Freedom Baitz sidewinder for your late ice crappie adventures.
5. JIG ABOVE THE PLANKTON LINE
When you see plankton congregate on your sonar, the best bet is to simply jig above it. Sometimes you CAN do a steady raise through it with some success, but oftentimes you'll get the larger, more aggressive fish above it anyways. The best thing you can do is NOT LEAVE, but instead focus on jigging above the plankton line and picking those bigger fish off.
6. ALWAYS MARK YOUR LATE ICE CRAPPIE SPOTS
Spot fishing isn't always the answer, but let's be real, many times it is. Always, always mark your spot and take notes. If you plan on fishing repetitively, it's your best bet at success. Be sure to use Navionics or LakeMaster (now also available on your phone) to mark your most active spots – while also taking note of the time, baits you used, and behavior. If you want to get into a consistent bite, the best thing you can do is start where you left off.
7. TARGET THE TROPHIES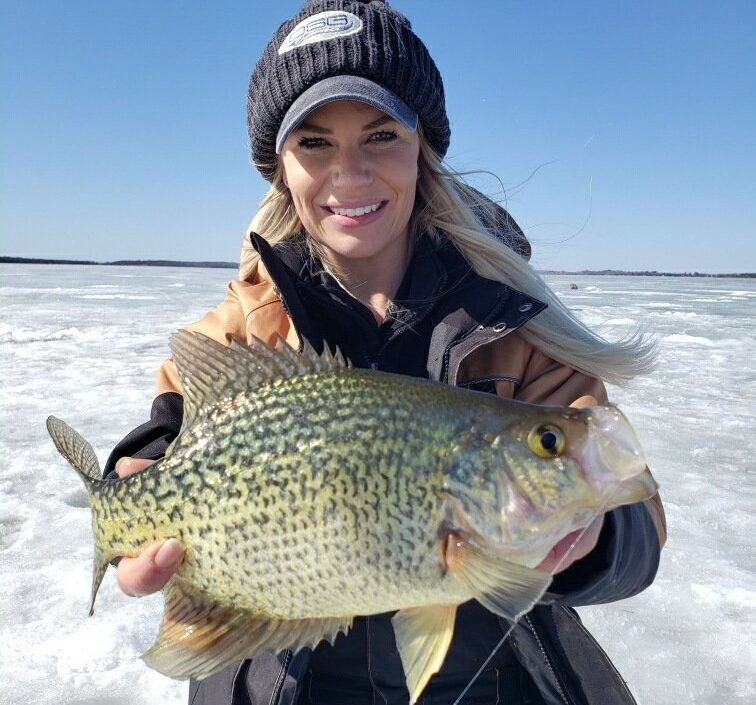 The biggest crappie I have caught this year have almost always been solo high fliers. In fact, my 16″ from earlier in the season behaved more like a solo pike than it did a crappie. My best advice is to work ABOVE the school. Not only can you get the bigger fish to chase… but you are also ready to work your jig up the column to tempt those high flying trophies when they come through.
EXACTLY WHAT A DAY ON LATE ICE LOOKS LIKE FOR ME
If targeting a new lake, I evaluate the bowls/basins and inlet/outlets on a Lake Map. I will also evaluate survey reports.
Fish ANYTIME. BUT, if you are short on time, plan to be at the lake towards evening. The bite window gets better towards dark in most situations (not always but often).
Pop holes across the basin/breaklines. The best fishing I find is typically a basin near an inlet. However, in a small lake, most fish will be congregated to the deeps this time of year.
I punch and bounce across a lot of holes look for a mark.
As night rolls in and I see plankton, I instantly switch to using minnows.
Crappie tend to roam the same areas over and over again this time of year. If you want to bounce around after them after in the dark then go for it. However, I set up at this point and pick them off as they continuously roam through.
Crappie fishing doesn't have to be difficult. In fact, find some bowls, mark some fish and take notes. The best way to get good is to practice. So fish as much as you can and learn from every trip.