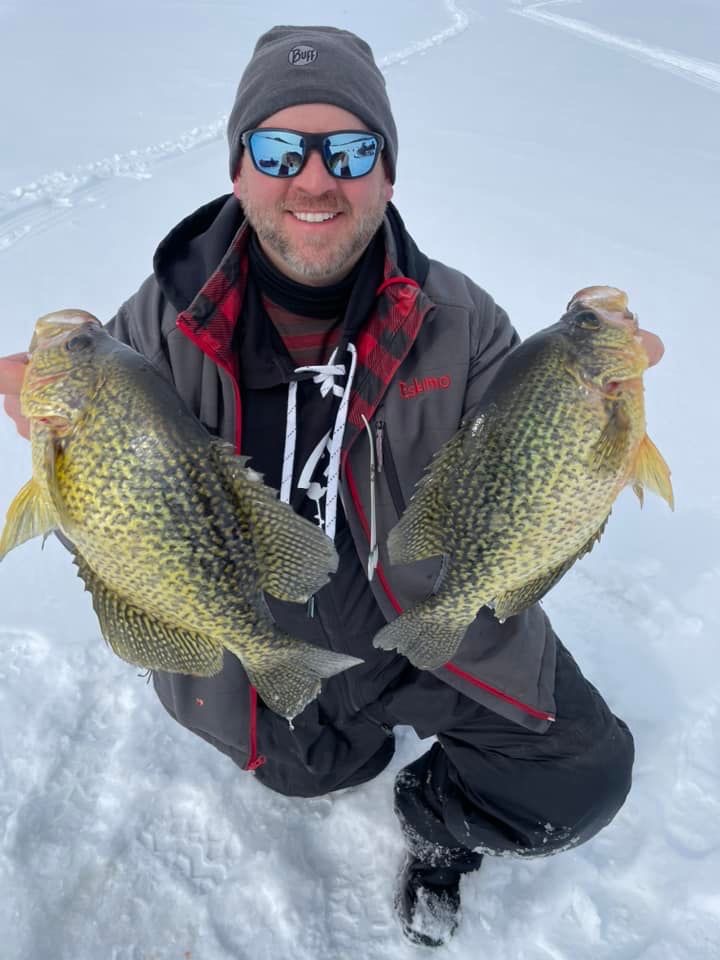 Welcome to our latest addition to the Virtual Angling platform – weekly Catch Features! By submitting photos through our app or prompts on our Facebook page, you can share your catch for a chance at a potential feature on our app (like this one) and enter drawings for gear, free memberships, or more. This week, we feature Nick Strenke with a pair of slab crappies from northern Minnesota who won a free annual membership and a surprise gear package.

When we asked Strenke how big these trophies were, he told us they were:
True catch and release trophies by Minnesota Master Angler standards! Strenke tells us that the Northern MN dark water basin day bite has been tough to beat this winter. He targets crappies in 40-50 FOW by jigging halfway up the water column with Northland glow or rainbow Buck-Shot Rattle Spoons tipped with minnow heads. Bigger baits really are the key to bigger fish and they're out there if you're willing to put the work in.
Want to get your name in for the next drawing?