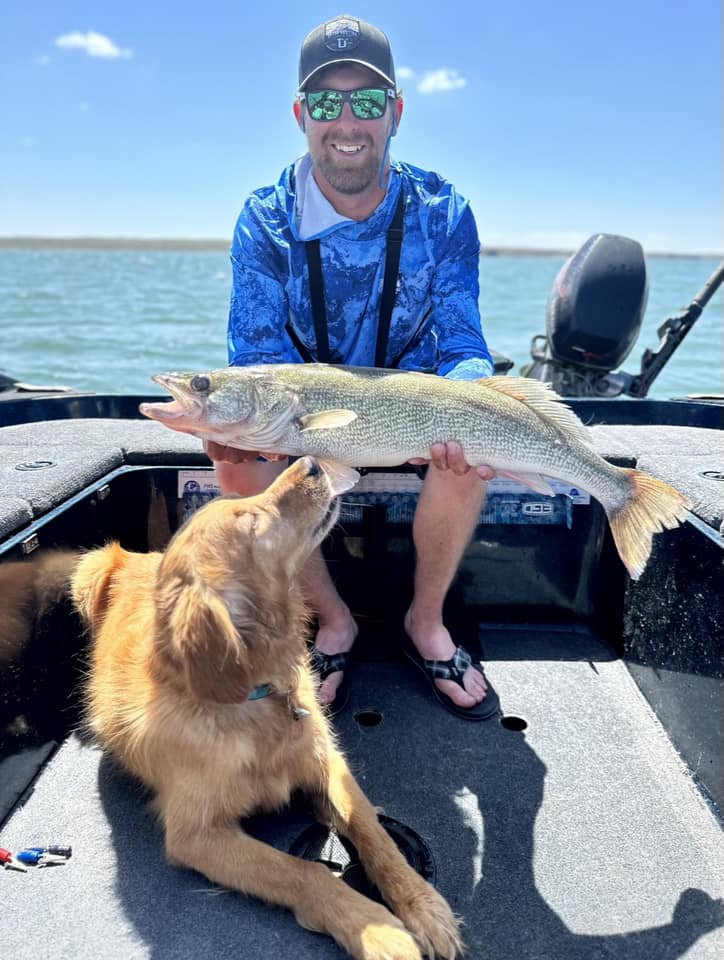 Bringing you another one of our latest Catch Features! By submitting photos through our app or prompts on our Facebook page, you can share your catch for a chance at a potential feature on our app (like this one) and enter drawings for gear, free memberships, or more.
This week, we feature Travis Johnson from Montana with a monster walleye. We asked Travis if he would share a few details about this trophy fish:
Quite the fish and congrats to Travis on the great PB! Joining the dirty 30 club, as they say, is quite the accomplishment. New baits are being pushed out the door all the time, but sometimes the old discontinued styles hold all the magic.
Do you have a great fishing tale to share? Upload your photo and share your story here for a chance to win!
Looking for walleye fishing tips you can utilize on the water right now? Be sure to check out the latest additions to our walleye archive here.