When it comes to incredible fishing, it's hard to top Devils Lake, North Dakota. This fertile prairie lake boasts some of the best walleye, perch, and pike fishing in the country. Whether you are looking for an incredible ice trip chasing jumbo perch, or a summer trip chasing trophy walleye – Devils Lake has you covered.
About Devils Lake ND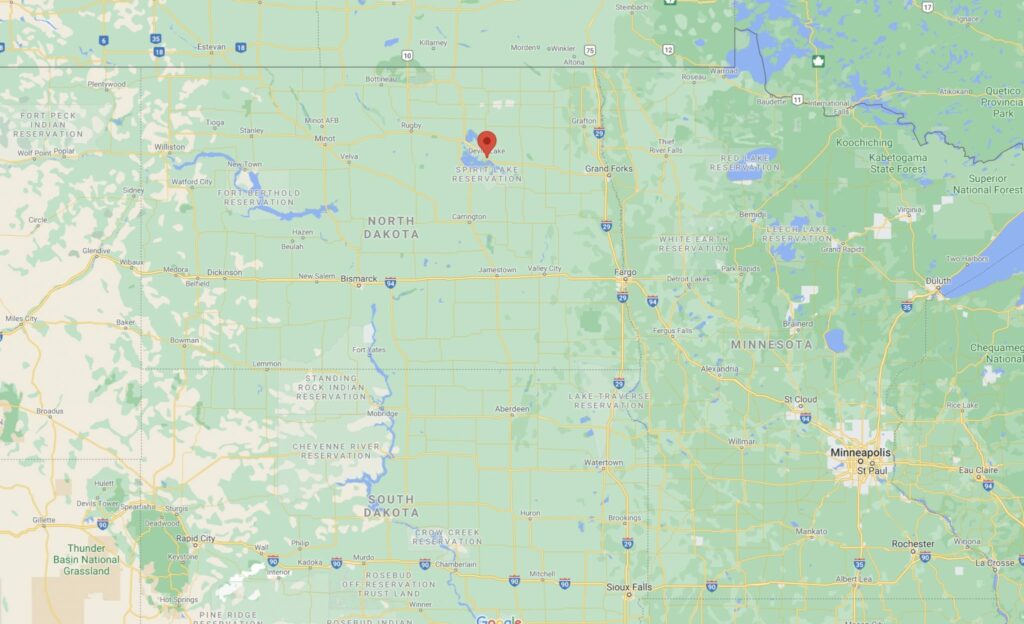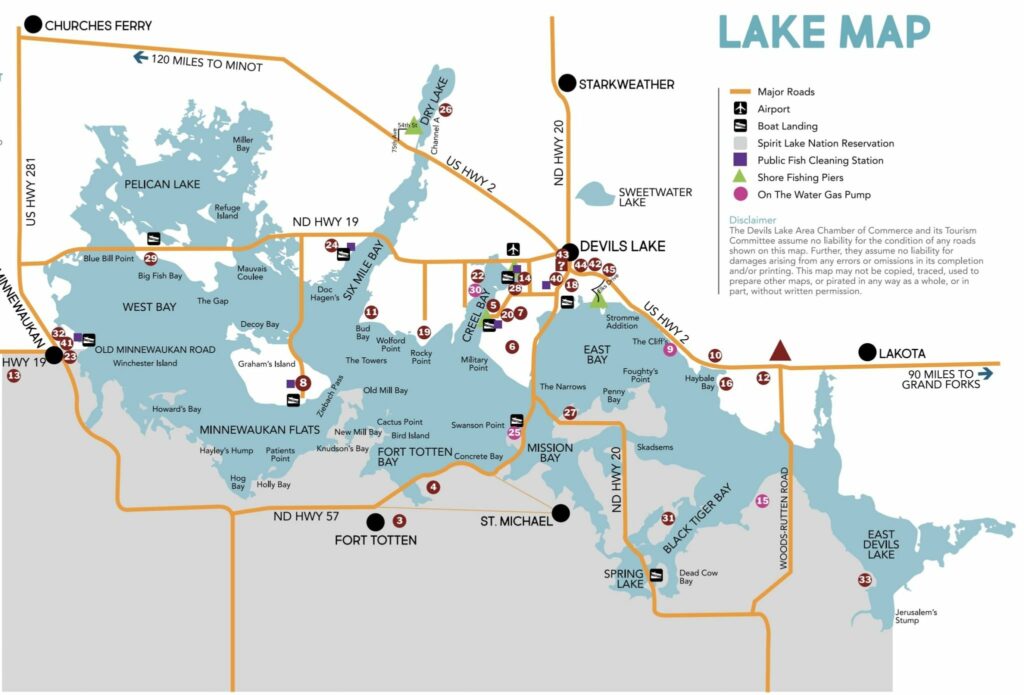 Located in northeastern North Dakota, Devils Lake is one of the most unique lakes an angler can explore. The low, flat terrain around Devils Lake consists of basins, coulees, and channels. Of course, it's most well known for its fluctuating water conditions, periodically revealing different structures that were once built above the waterline.
These structures (yes, think bridges, roads, railroad tracks, buildings) don't just make for an adventure but provide a unique ecosystem for a flourishing fishery. There are opportunities to chase deep basin fish or target shallow weedlines and structures. Not to mention, there are endless backwater opportunities lying on the outside of the main body of water. Many people call these "feeder lakes" but they hold some incredible fishing on their own. It's a combination of all of these factors that make Devils Lake the spectacular fishery that it is.
Not to mention, it's located near the city of Devils Lake itself, providing any accommodations you would need. It's also on highway 2, making it an easy drive from almost any location.
Finally, if you just want to go with a guide or rent a boat – you can always fly!
Reasons to Flock to Devils Lake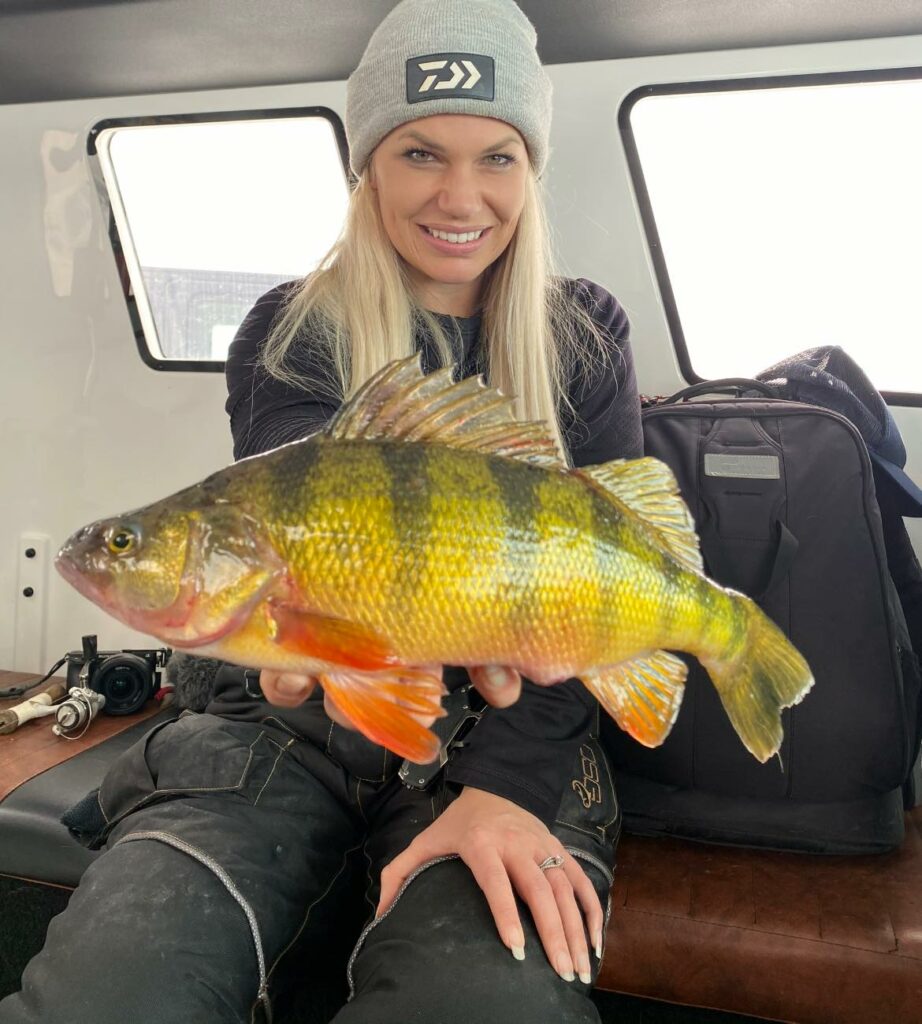 So besides just endless water to explore filled with impressive numbers of fish, what else makes Devils Lake stand out? I always like a good summary as to why I should go to one destination or another. That's why I'm listing a few things that make Devils Lake North Dakota unique compared to its neighboring Midwestern waters.

1. Its structure and varying water levels are unique to the rest of the country. As mentioned, its large swings between low and high water levels have created a unique fishery to explore and have likely contributed to an ecosystem that has allowed the lake to flourish.
2. Its fishing seasons don't close – like many of its competitors of the north. Spring walleye fishing is fantastic, and one of the best opportunities in the country to catch incredible fish from shore.
3. There is no slot limit. If you come to Devils Lake for a meal, you will get it and for many anglers, this is a huge benefit.
4. You aren't just limited to the main lake – but can explore the multitude of lakes surrounding it.
5. An incredible food supply. It's also well-known for its freshwater shrimp, which doesn't just produce jumbo size perch, but supports the food chain – allowing for healthy populations of hearty bait and predator fish to thrive. These fish aren't skinny, they are fat and happy – and each fish pulled in will get your heart racing.
6. There is a daytime walleye bite (for all of you walleye diehards!). I've been to plenty of places where this isn't the case.. and many afternoons wasted. The dark water of Devils Lake is likely a main factor in why it fishes well all day.
7. You can shore fish. Most popular in the spring, shore fishing devils give any anglers, with or without a boat, a chance at trophy fish. Just find a bridge or a shoreline and go for it!
8. Everything You Need Nearby. As we will explore more later, the community of Devils Lake has anything you need.
When it comes to planning your trip you really can't go wrong. In spring you have incredible shore fishing, a solid bite all summer long, and the classic fall feeding frenzy most fisheries experience (except even more so on a fishery like this). Not to mention, world-class ice fishing.
Planning a Devils Lake Trip (Time of Year, Options, Etc)
Places to Stay on Devils Lake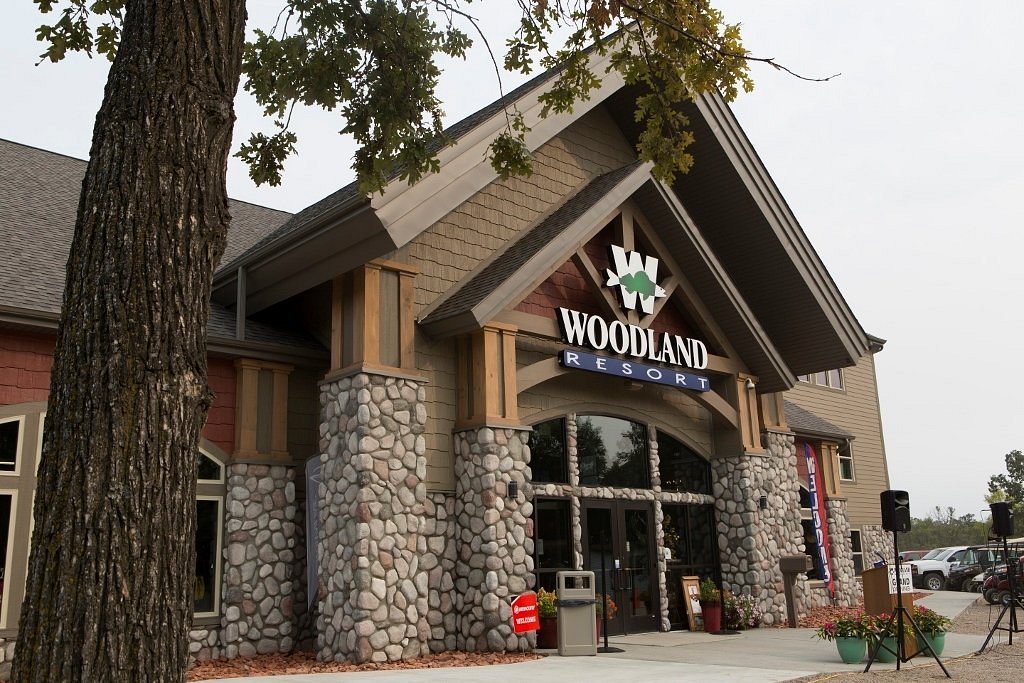 There are plenty of accommodations on and around the lake. Located adjacent to the city, there are restaurants, hotels, resorts, gas stations, and general resources (such as bait, gas, tackle, hardware stores, walmart, etc) anyone would need or want to have on a fishing trip like this. Forget something? No problem, there is likely somewhere in Devils Lake that has you covered. It also boasts plenty of places to stay – ranging from fully accommodating resorts to simple hotel rooms. Its large variety of accommodations means there is something for every budget.
As for this trip? It was booked with Perch Patrol and offers two packages: Sleep Inn (book directly with Perch Patrol) and Woodland (book with Woodland for both room and guiding). Both are fantastic options, with Sleep Inn being located in town and Woodland located on the lake ( more "all-in-one solution"). Each appeals to different needs and budgets.
Both options come with lunch and Perch Patrol bucks to help with dinner.
There is also a large selection of guides and resorts to choose from. DIY fishing is pretty dang good too! For more on this be sure to reference Devils Lake tourism. They provide an extensive list of accommodations that will best fit your needs.
For additional information, including access/boat launches, places to stay, and guide opportunities, be sure to check out this Devils Lake resource.
Devils Lake Fishing Opportunites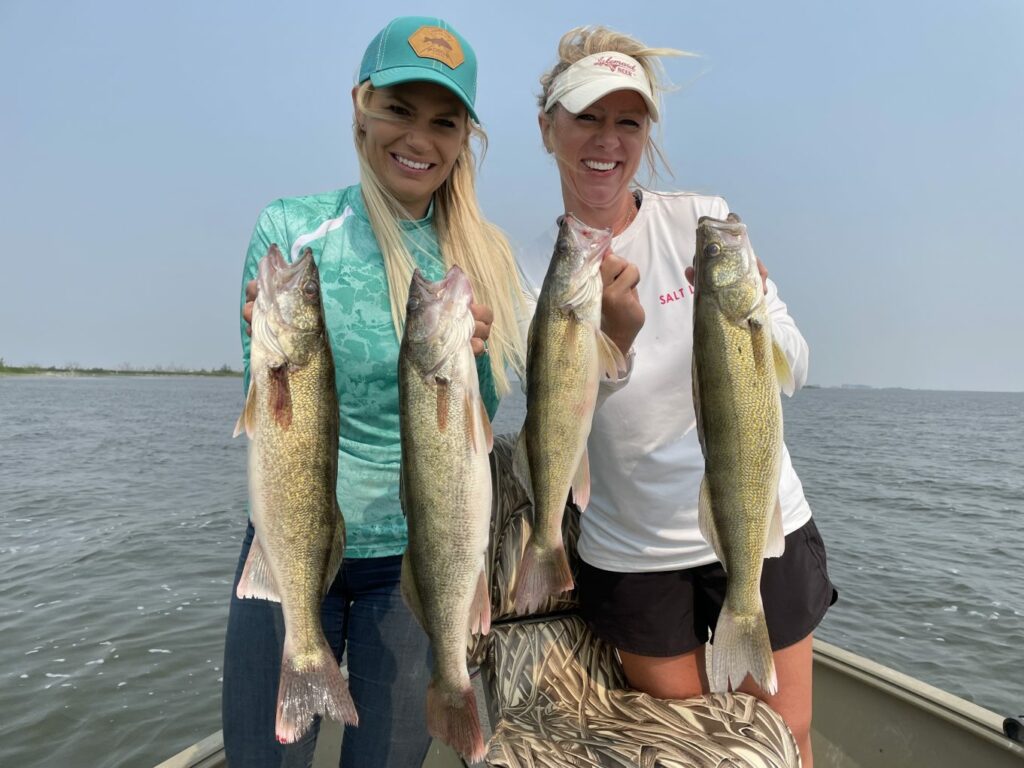 Everything stated above is what makes Devils Lake the fishery it is. The lake doesn't just boast large fish, but large numbers of fish. I've seen articles of 52″ pike caught on the fly, photos of jumbo perch piled on tables, and have experienced the walleye fishing of my dreams. For people who really want to experience crazy catching, there is even an incredible summer white bass bite too.

As for planning a Devils Lake walleye fishing trip? It's one of the few locations that I've been to where the average size fish can often exceed 20″ – with much bigger fish mixed in. There is also a daytime bite. Sure mornings and evenings are going to be key for walleye – and sunny middays for ice fishing perch – but you really can catch fish on this fishery all day long. This is something unique to a very few walleye fisheries I've been to.

Fishing Devils Lake with Perch Patrol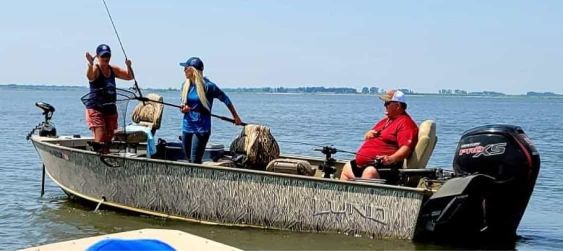 DIY is definitely a great option for a Devils Lake fishing trip – particularly for those who have time and/or who know the lake well. However, if you are new to Devils Lake, it's never a bad idea to hire a guide. There are plenty of awesome guides around, but for this particular trip we went with Perch Patrol – a 26-year guide service featuring some of the best guides in the area. Best of all, they are set up to take you in the backwaters – the places many other anglers are too afraid to go.
Guides don't just give you access to waters you may not have explored before but teach you techniques, presentations, and inform you about the area. It's also a way to relieve some of the wear and tear on your own boat and budget. Many people coming from across multiple states rely heavily on guides – Zippy being a popular one among them.
I always recommend learning from guides when you have the opportunity to do so.
What We Used (Presentation, Technique, Depth)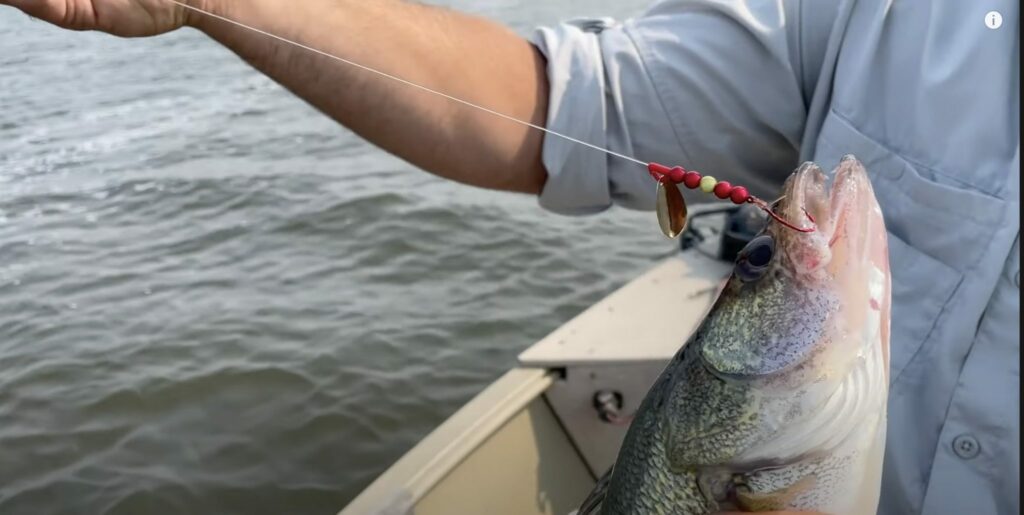 For the location, we launched out of areas we wouldn't have thought of launching.. (and spots I can't giveaway).

For presentation, bottom bouncers and spinners was the ticket for this trip. We used short spinners with a gold-colored blade and bottom bouncers (I believe Zippy had us at 1 1/2 ounces) with a classic – 1 – 1.5 mph troll. Of course, bottom bouncing in the summer is no surprise, but fishing in 4 to 5 feet was – which is what we spent most of the time doing.

We looked for weedlines – particularly wind-blown weedlines (on a windy day) and fished all morning and afternoon. Even on the calmest of days, we caught fish, just with more pike mixed in.
I've been on open water trips with Perch Patrol before, spending much of our time crankbait trolling. This is another reason to plan a Devils Lake fishing trip – there is no down season. When you know is working, you catch fish all year long.
Devils Lake Fishing Regulations
As I mentioned, when it comes to fishing North Dakota, there are no season closings for walleye, pike, or perch – and there are no slot limits. However, there are some regulations everyone should be aware of. Here is what you should know:
| Species | Daily Limit | Possession Limit |
| --- | --- | --- |
| Walleye, Sauger, Saugeye or Combination (a) | 5 | 10 |
| Northern Pike | 5 | 10 |
| Yellow Perch | 20 | 40 |
| White Bass | 20 | 40 |
| | | |
Before embarking on your trip, be sure to check out the North Dakota Game and Fish for more information.
Final Tips/Advice on Planning Your Devils Lake Fishing Trip
I always say when you are new to an area and limited on time you should invest in a guide, at least for a day. Not only can you learn more about the fishery, but you can learn tips and tactics you can take to your own waters. Every lake fishes differently and every new adventure can arm you for success in the future.