Ice fishing jumbo perch has become one of the hottest trends in the outdoors. It's no surprise, considering a good day of perch fishing can mean hundreds of fish for you and your group, a freezer full of delicious food, and a memory-worthy experience that can last a lifetime.
Of course, the increase in angler participation this season, combined with the increased recognition that perch have been receiving online, has led to the incredible demand for perch fishing knowledge. Both avid anglers and new anglers alike are wanting to find more opportunities to target these fish. Therefore, when given the opportunity to fish with an expert, I asked my audience for questions on perch fishing they'd like answered. I then sent them to my friend and guide, Zippy Dahl.
Ice Fishing Jumbo Perch with Perch Expert Zippy Dahl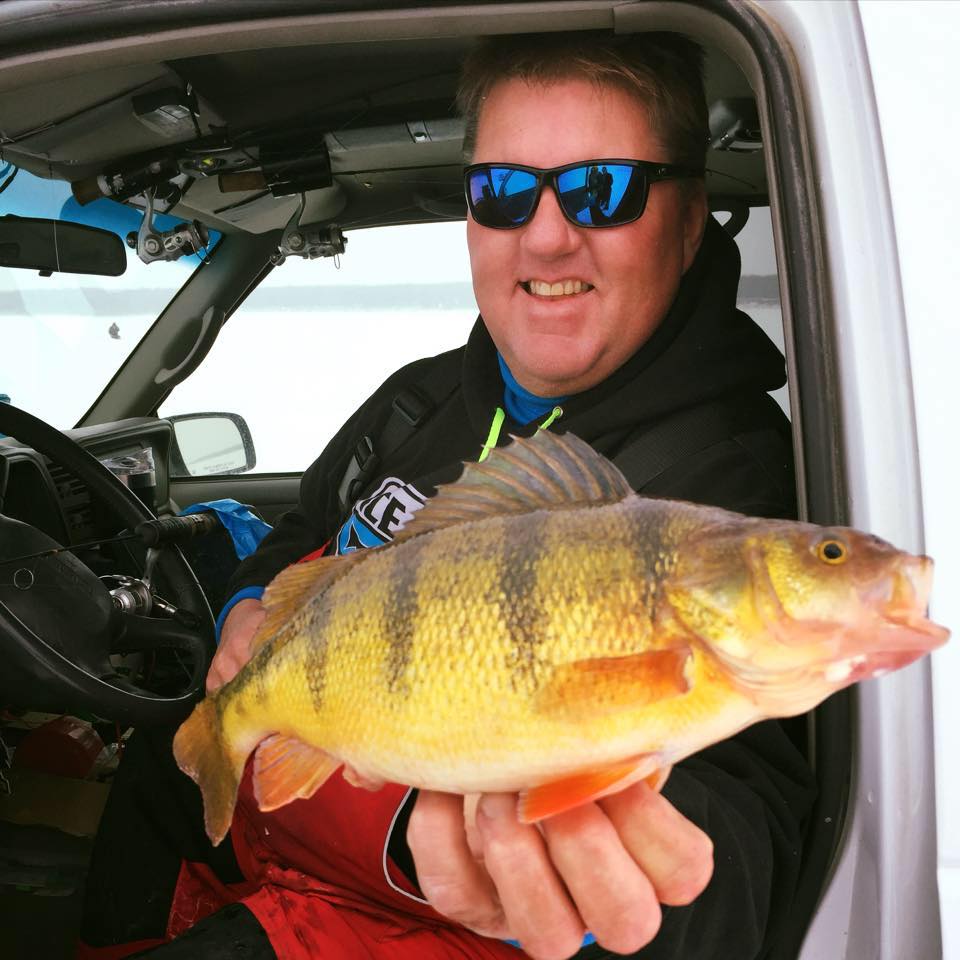 Zippy Dahl is the founder/owner of the Perch Patrol Guide Service, the most trusted guide service on Devils Lake for over 25 years. When perch fishing is your life, you become exceptional at it and there is nobody more exceptional at it than Zippy. He has spent his adult life building one of the most successful guide services in the business.
That's why spending a day hammering perch with him was one of the best things I could do to improve my own perch fishing skills and I'm happy that he could take some time to answer your questions too.
Below Zippy breaks down the answers to some of your most frequently asked questions. Topics include:
Where to Find Perch on Devils Lake
Rod and Reels to Buy
Best Baits
Why Perch Aren't As Popular in the Summer
Where to Start if You Are New to Perch Fishing
Of course, I always recommend booking a guide when you are just starting out. Not just for a fun experience, but for the simple fact that what you learn from them you can take back to your home waters, making you a much more exceptional perch angler too.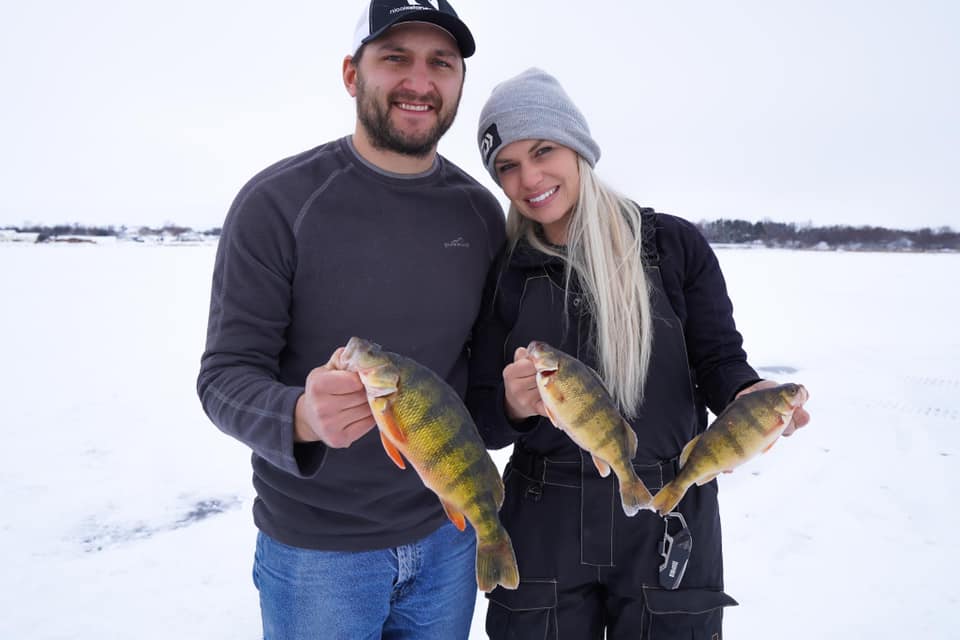 JUMBO PERCH Q&A WITH ZIPPY DAHL
Zippy answers your most popular questions below!
Where to start when looking for perch around Devils Lake?
"The old saying "There is no replacement for time spent on the water" comes to mind when I think about how to answer this question. The perch on Devils Lake have traditionally been a basin fish. Meaning they tend to spend most of their time in deep water. Study a contour map and find where the last contour line is and begin your search there. This can be a daunting task as it takes work and lots of it! Some days it takes a lot of hole drilling, moving, fishing a hole for 10-12 minutes and move on until you start marking them. I know this isn't always fun but trust me…The reward will be worth it! Any time a fresh school is found often times there are 3 or 4 feet of fish. These perch will be aggressive and compete for your bait. As more people show up, and fishing pressure increases the perch will employ their only defense mechanism that they have and they will scatter. Now instead of seeing 3 or 4 feet of them on your Vexilar, you will mark singles and doubles and now they are very difficult to catch. "
What rod/reel/line people do you recommend people buy?
"My favorite ice fishing rod is the Steve Zippy Dahl professional series that I helped design that is sold by Clam Outdoors. Sadly, they discontinued the entire professional series rods this year. There are a lot of good rods on the market. For our perch on Devils Lake, we like a rod with a soft and quick tip to see the light bites, but 4 inches from the rod tip we also like our rods to have a strong backbone so when we set the hook it drives the hook into the mouth to seal the deal. For reels, I like the smoothness and lightweight of a Pflueger trion or president series."
What type of lures do you recommend for perch?
"Small Northland buckshot rattle spoons, tungsten jigs, Hali with a dropper chain, horizontal jigs like Rat Finkies or Ratsos"

Your favorite bait for perch fishing?
Perch Eye
2 Wax Worms – one threaded on and one hooked through the middle
A Hook Loaded With 4 to 5 Maggots
Minnow Head

Why don't people target perch on Devils during open water?
"Most of the schools of perch seem to remain deep in the summer as well. This is next to impossible with the wave action we face during the summer months. Keep in mind we still have to use very light tackle to get them to bite and if there is any wave action it will be a problem to get vertical and right over your jig in these conditions. I would take almost a flat, calm day to have the right conditions and we don't get that many of them during the open water season. Don't forget, it still would take time and effort to locate them."
Your best tip for someone new to fishing for jumbo perch?
"Lots of them! Keep your jig or your bait 2 to 3 feet off the bottom. Make the perch come to you. It's all about finesse, slow lifts, holding still, and being patient, and allowing the perch to bite. This takes a TON of concentration! If they still don't bite go back to the slow lift. It is like Bugs Bunny and the Carrot. Keep slowly pulling your bait away to trigger the bites. When I say slow lift…I mean SLOW, like a quarter of an inch at a time. If you are lucky enough to experience a tornado or a Christmas Tree of 3 to 4 or 5 feet of perch…these perch will be aggressive and they will stand in line waiting for your jig to come back after reeling up their sister. DONT break the rhythm or it will end immediately. Harvest while you can because you will not have them stacked below you for very long."
You can check out winter and summer fishing trips on Devils Lake with Perch Patrol here.