An adaptation of an old favorite, this fish salad sandwich is easy to whip up for a quick, tasty lunch. You can use any white fillets like perch or walleye or you can use trout or salmon which are more traditional for this recipe. Normally, a fish salad sandwich would include raw vegetables such as raw celery, carrots, and/or onions. For a new take, this recipe swaps out the raw vegetables for a simple coleslaw mix and added bacon bits. You can adapt this recipe in many ways according to your preferences with your aioli or dressing selection and how you like to season your fish. Grab a couple buns and toss your fish salad in a cooler for an easy on-the-go lunch if you're headed back out on the water.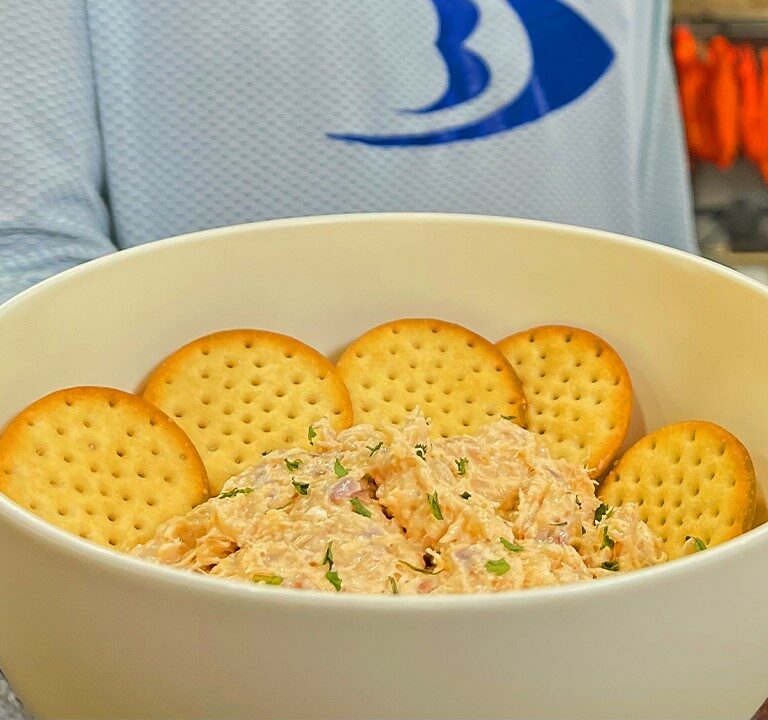 Smoked Trout Dip
Instructions
Combine all ingredients in a medium to large sized bowl and mix together.

Chill and serve on crackers. Garnish with parsley or chives, and dig in!