An adaptation of an old favorite, this fish salad sandwich is easy to whip up for a quick, tasty lunch. You can use any white fillets like perch or walleye or you can use trout or salmon which are more traditional for this recipe. Normally, a fish salad sandwich would include raw vegetables such as raw celery, carrots, and/or onions. For a new take, this recipe swaps out the raw vegetables for a simple coleslaw mix and added bacon bits. You can adapt this recipe in many ways according to your preferences with your aioli or dressing selection and how you like to season your fish. Grab a couple buns and toss your fish salad in a cooler for an easy on-the-go lunch if you're headed back out on the water.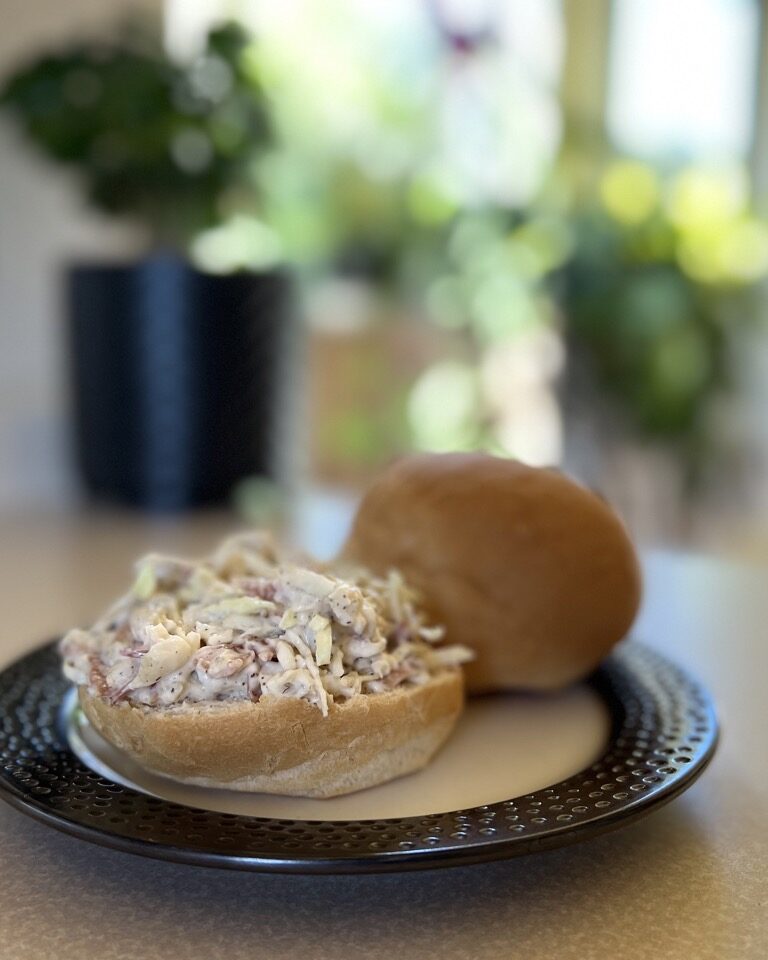 Fish Salad Sandwich
Instructions
Have your aioli or dressing pre-made and chilling in the fridge

Gently fry perch fillets with butter on medium heat until they begin to flake. Season with salt and pepper. Remove from heat, flake into container. Place in fridge to cool.

Once fish is cooled, mix together aioli, vegetables, bacon, and fish. Start by adding a small amount of aioli and continue adding more until you reach the desired level of dressing to food items ratio.

Add mixture to bun or bread, enjoy!