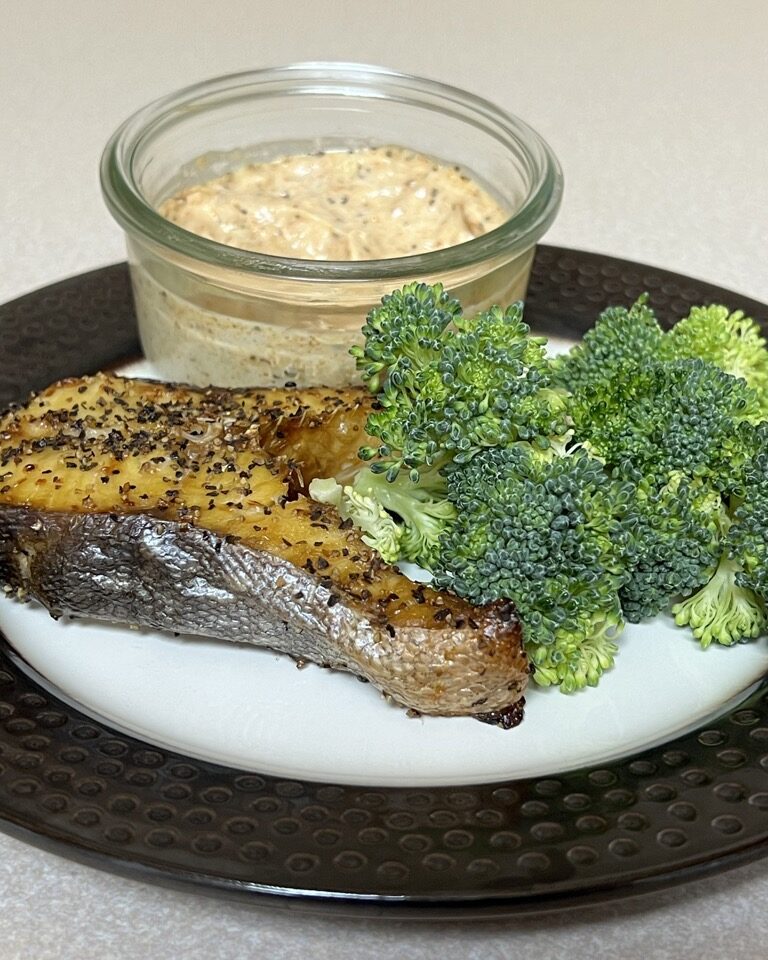 Broiled Trout Steaks with Dip
Instructions
Season steaks with salt and pepper and then bake at 350F for 20-30 minutes (longer if needed depending on thickness and size of steaks).

Mix together all dip ingredients and refrigerate while steaks are cooking.

Increase the temperature to 450-500F and broil steaks for 10-15 minutes until the top of the steaks are nicely browned.

Plate steaks with dip and a "dipping" vegetable of your choice. Use dip with both steak and vegetables and enjoy!