When using bottom bouncers and spinner rigs, especially if you're using rod holders, the rod and reel setup is very important. Having the right setup can help detect when a fish is on, can help limit snags, and also keep fish on long enough for you to set the hook.
These reasons are why Jason Mitchell likes to use a stiffer, faster action rod. The majority of trolling bottom bouncers or spinner rigs is through rocks or weed lines. Whether you're going through some flooded trees or rocks, a stiffer rod will pop that bottom bouncer free and keep you out of a lot of snags. Too soft of rod will load up and get buried into a snag. This is why Mitchell uses a Scheel's Ebisu rod. It has a fast tip and a perfect rod action for bottom bouncers and spinners.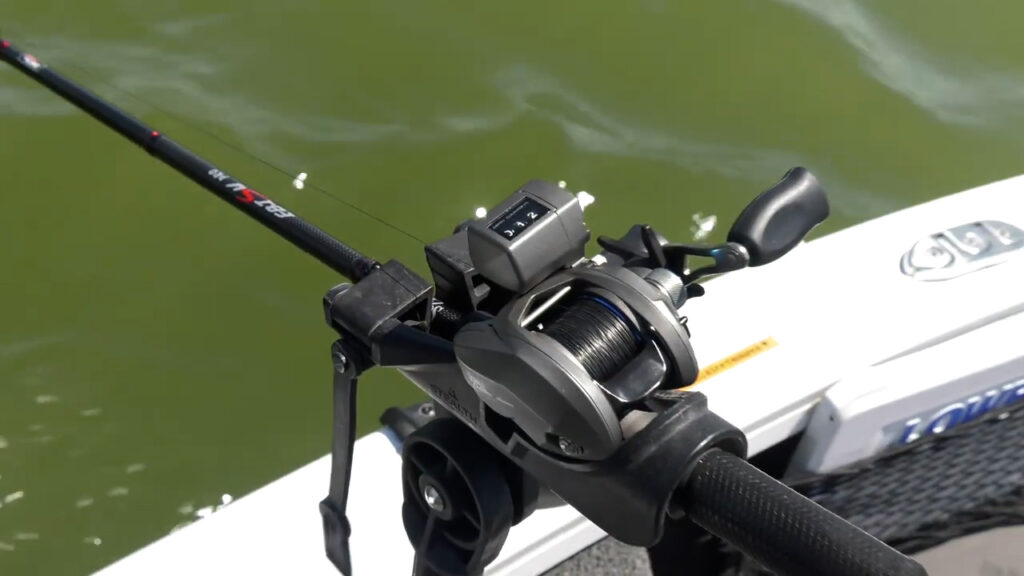 Jason pairs the Ebisu rod with a Scheel's Cold Water Series baitcasting reel with a line counter which works well for this application. It doesn't matter how experienced of an angler you are, a line counter makes it a lot easier to know how far out your presentations are and how deep. It also simplifies any adjustments that need to be made on the fly. Lastly, this reel also has a flipping switch for adjusting depths quickly without having to pull up a rig. If a quick adjustment needs to be made to the depth or length of the presentation, just flip the switch and adjust the depth.
Having the right setup can make bottom bouncers and spinners so much easier. Jason has spent many seasons fine tuning his bottom bouncer and spinner rig setups and he has combined many features that truly simplify this technique so the angler can focus on catching that trophy walleye.