Curt Reeff spends a tremendous amount of time on upper Lake Oahe and knows the reservoir inside and out. Reeff has a cabin on Beaver Bay, so we joke that he is the mayor of Beaver Bay. Curt also owns PK Lures which has a cult following with walleye anglers across the upper Midwest and Canada with several spoon and lure designs that just seem to produce big fish.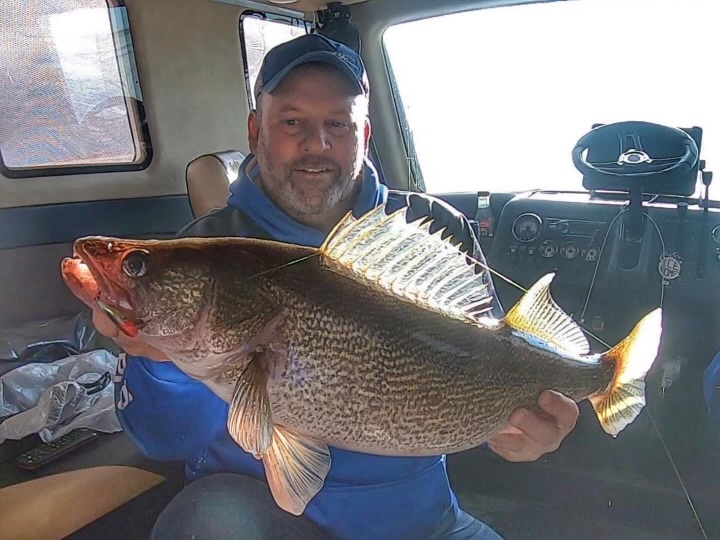 We tap into Curt's experience and wisdom to break down Lake Oahe walleyes at early ice, but this info can be applied to a lot of different reservoirs. What is making this winter different on Lake Oahe is the fact that water levels are down. Low water has increased the effect of current on the upper end of the reservoir. Reeff has also had to relearn spots as some of his favorite spots from past winters are now too shallow or out of the water.
"I really like to focus on structure," explains Reeff. The old river channel almost seems to serve as an underwater highway for fish to move up and down the reservoir and structure next to the old river channel is a key area to focus on. "My favorite areas are where old creek channels meet the river channel depending on the depth. I like that 18-to-24-foot depth range if I can find it," explains Reeff. What is interesting from past experience is that Reeff often finds perch and crappie on the shallower adjacent flats next to the channels but often finds the walleyes using the bottoms of the channels. In years past when the water was higher, flooded brush piles and submerged trees sometimes held both walleye and crappie but many of those areas are now too shallow or out of the water.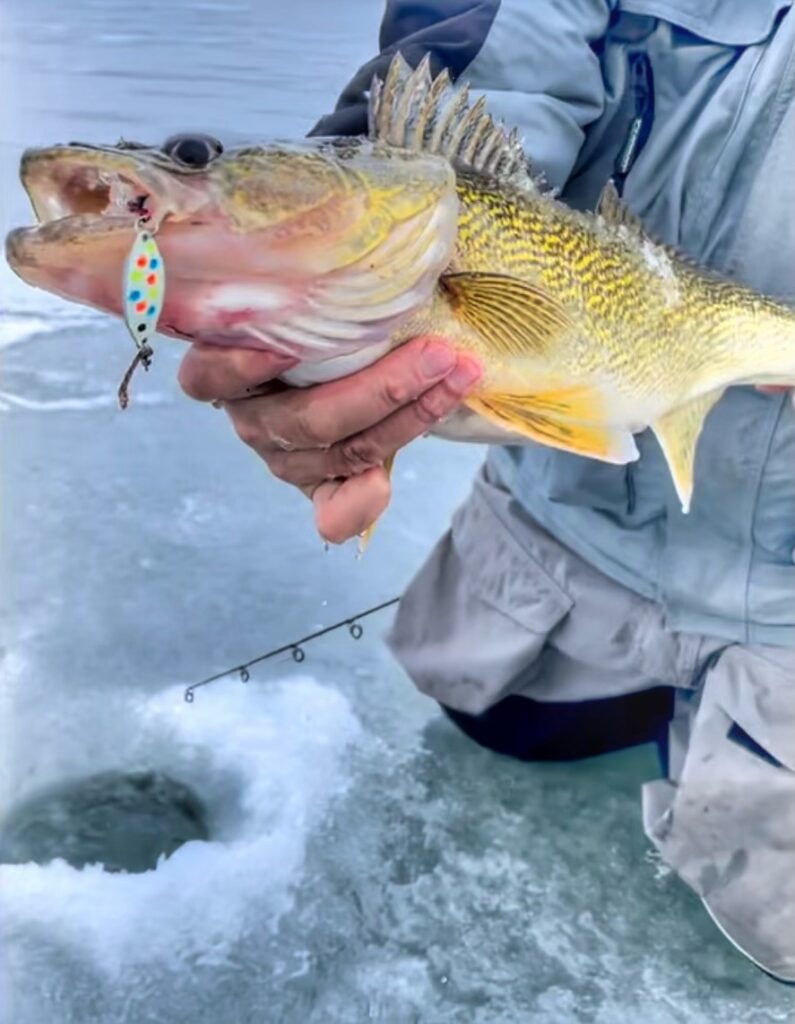 Deep flats adjacent to the old river channel are also top locations to search. While Reeff points out to the increase of current with the reservoir being low, he also stresses that some current can often make some locations better as fish seem to use the current. Reservoir walleye often become more active when there is current and pulses in the current can create feeding windows as current moves and washes down baitfish. Current can create opportunities for walleye to feed with less effort as they lay next to the bottom and wait for food to pass by.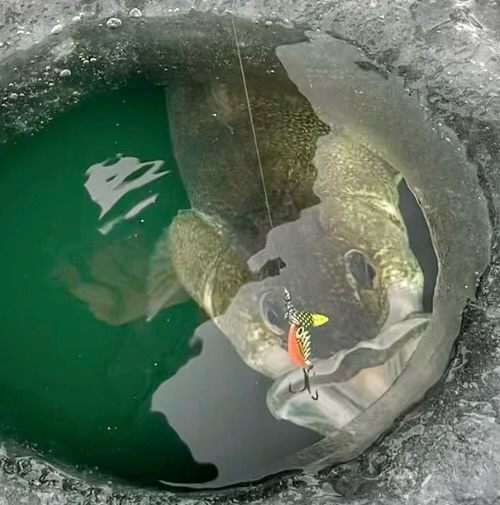 Reeff's favorite lures and colors for Lake Oahe reservoir walleye include the PK Rattle Spoon and the Ridge Rattler. Both lures are loud and can call fish in from a distance which seems important on this big reservoir. Reeff prefers glow colors and whites in the mornings and often switches to holographic or metallic colors in the afternoon. A few of Reeff's favorite Lake Oahe colors include wonder bread and blue/ chrome