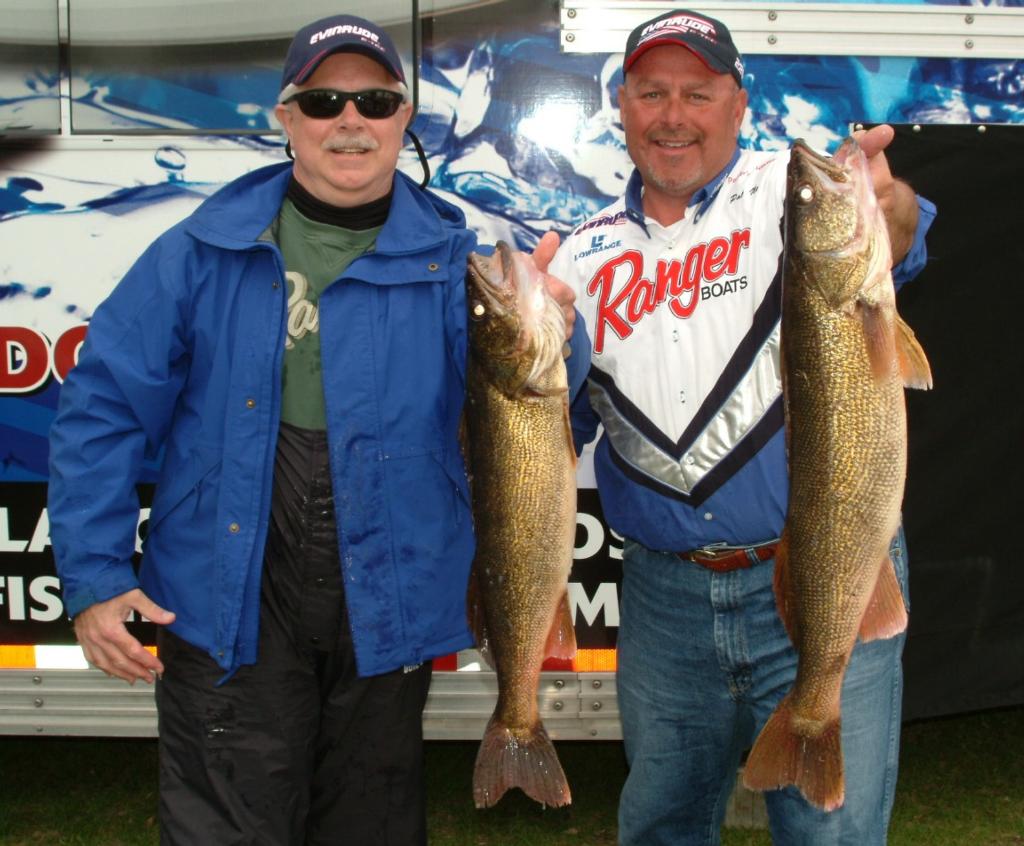 Veteran walleye tournament angler and NPAA President, Pat Neu, has a brain full of techniques that have caught walleyes throughout the decades. When it comes to walleye fishing history, Neu is a great resource.
Virtual Angling staff recently chatted with Pat about fishing hair jigs for walleyes and the topic of bucktail vs. marabou came up.
Neu was quick to point out that while smallmouth bass anglers have taken to marabou jigs –especially lightweight, finesse sizes in cold waters—and no crappie box is complete without a couple dozen—marabou jigs have lost favor with walleye anglers. Sure, everybody seems to be fishing bucktail, flashabou, and tinsel combos, but marabou? Not so much.
Just why is that? Marabou pulses in the water like real forage and attracts fish of all kinds.
History of Marabou & Walleye Fishing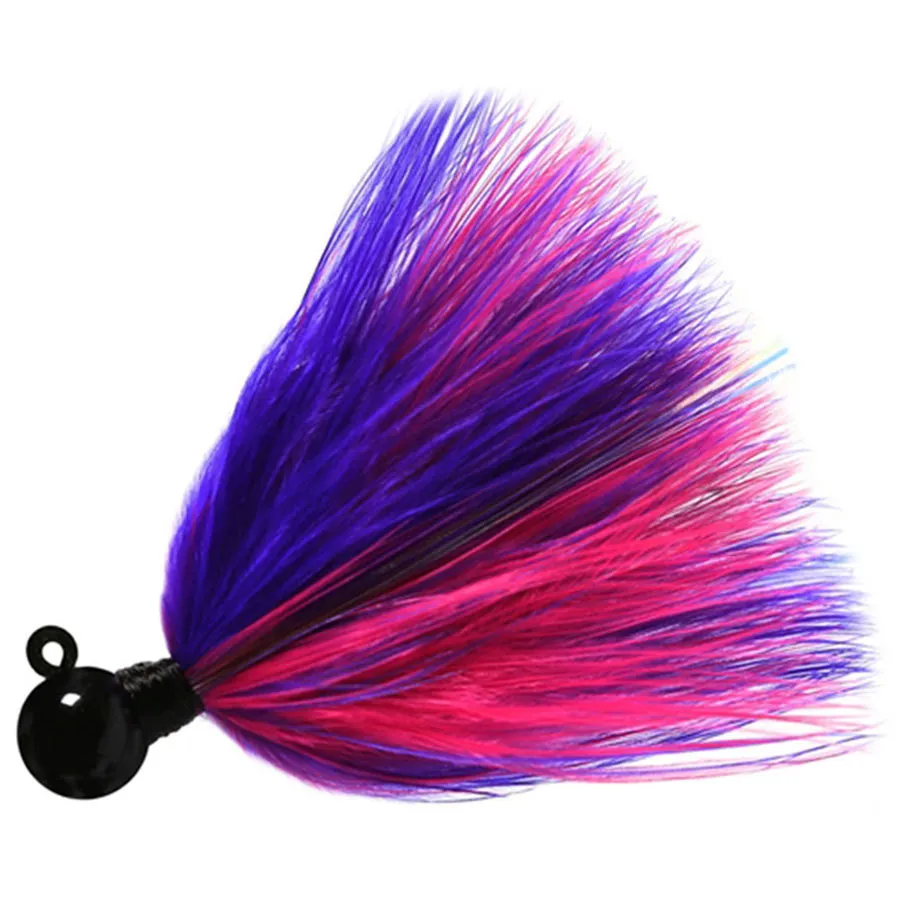 Turning back the clock, some of the first walleye jigs to hit the scene post-WWII were made of from the feathers of a large African stork by the same name and were employed by walleyes anglers throughout the country over. Today "marabou" comes from the silky, bottom portion of domestic turkey feathers.
"At the ripe age of five my grandpa taught me to fish with Olson Jigs. They had a darter head and a deer hair body. I remember Grandpa teaching me how to count down the jig and how to pop it down the steep shoreline to trigger those finicky walleyes to eat the jig. Our walleye fishing was limited to a crystal clear, spring-fed lake, where he fished two colors: pink & white and pink & yellow. Suffice to say, from a little kid on I was jigging for walleyes."
Pat went on to recall, "When I was 15 or 16 I was hanging around Petri's Sporting Goods in Madison, Wisconsin, always with the hope of picking up the latest tips and tricks."
There Neu met three brothers by the name of Paul, Mark, and Pat Klingelhoets. Mark worked at Petri's Sporting Goods, where Neu ended up working as well.
Neu adds, "Their walleye fishing was far ahead of its time, and it had a huge influence on me from day one."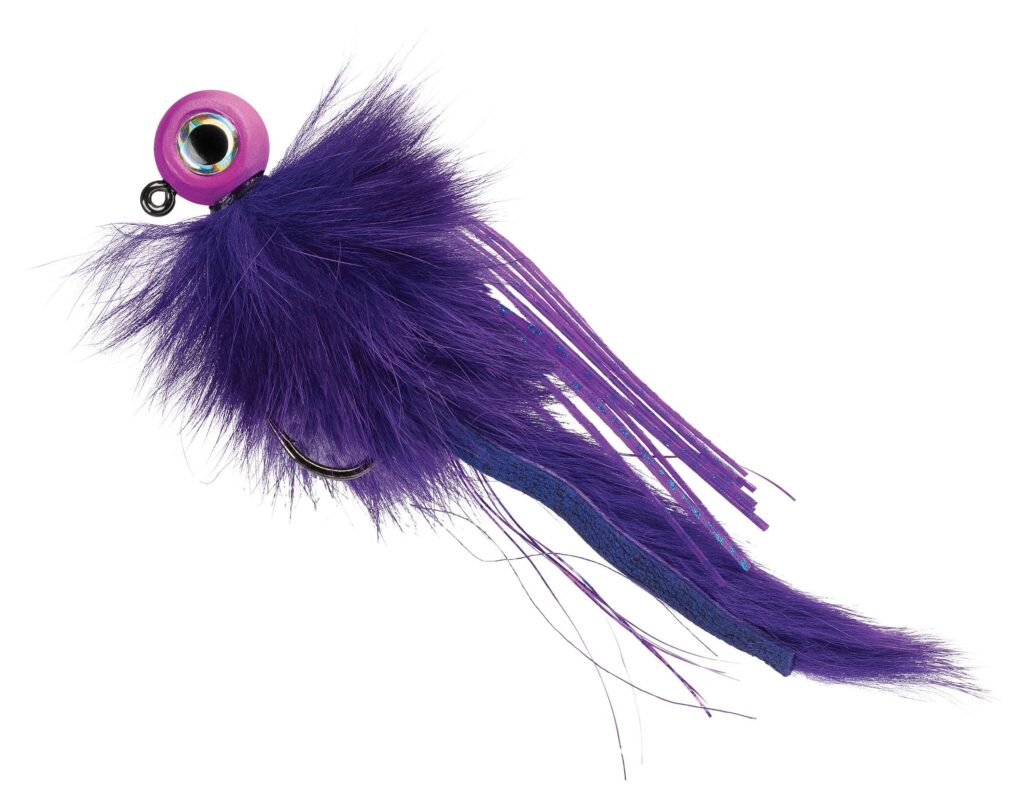 While Neu's grandpa used deer hair jigs in Wisconsin waters, the Klingelhoets brothers fished only one thing: marabou jigs.
"When I finally learned what they were doing, it really amazed me. Looking back now almost 50 years, the Klingelhoets brothers caught far more walleyes than anyone else. But they were really tight-lipped about how they caught all their fish. Even more amazing was the fact that in the spring and fall they caught most wading from shore, and when they did fish from a boat it was in a 14' MirroCraft Deep Fisherman with only a Hummingbird flasher for electronics.
"It took a long time, but I finally learned what they were doing. They were throwing ¼-ounce marabou jigs in black or purple; that was it. The reason they fished ¼-ounce was fall rate. They were so good at counting them down in different depths that their fishing was just instinctual. They'd cast, let it drop to the bottom, pop it, and then follow it down with their rod tip, no slack line."
Popping Jigs: Tight vs. Slack Line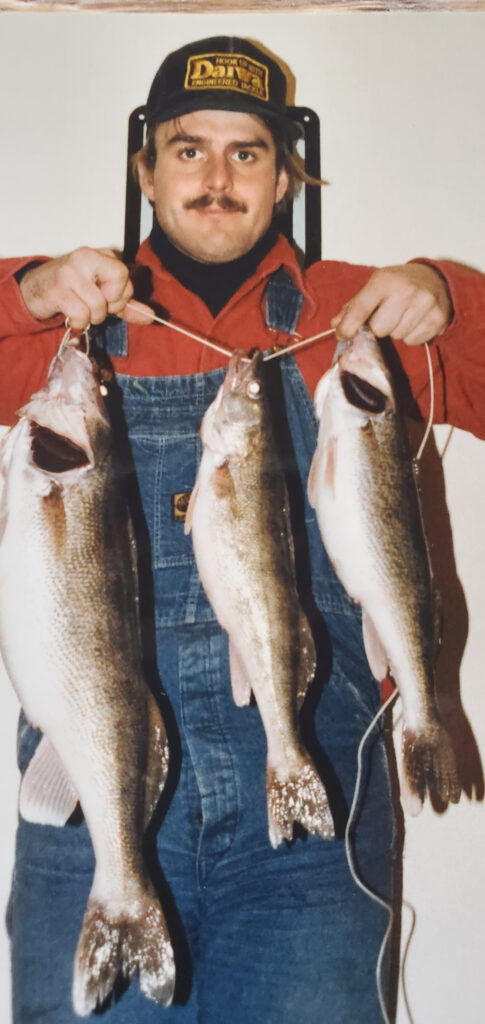 "A lot of guys pop a jig and there's slack line. Hate to say it, but letting a jig fall free means you're not skilled enough to follow the jig down a tight line. Letting the jig fall free on slack line and following the jig down on a tight line are two vastly different things. You'd be amazed how many walleyes hit the jig on the fall. With slack line you just can't feel it."
"After hanging around with Mark, I finally learned how he and brothers jigged. Soon, I could feel every single strike on the fall, too," recalls Neu.
"I was fortunate to learn their marabou jig program first-hand on the water from the three Klingelhoets brothers. Their marabou program set them apart from other anglers and gave me a jump start in my walleye angling career."
Although the Madison-based brothers were strictly jig fishermen, Neu says it should be noted that the Klingelhoets brothers were on the cutting edge of all things walleye.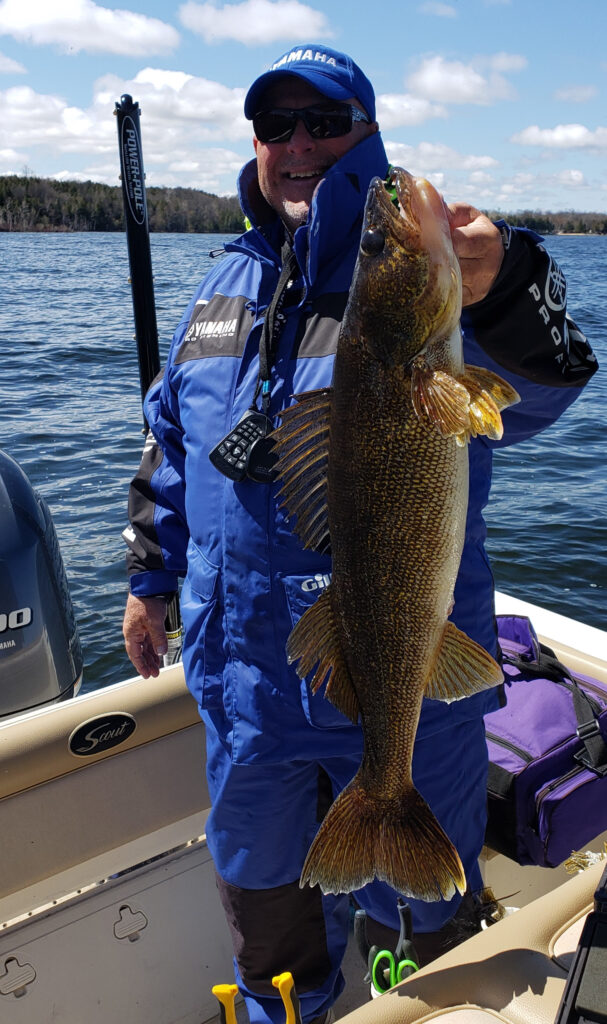 "It would have been in about 1978 and the Klingelhoets brothers were the first walleye anglers in our area to use graphite—7-foot medium-power rods they made themselves from Fenwick and G. Loomis blanks. Plus, they used Daiwa spinning reels as soon as they came out."
So, what does the future hold? Besides jigs made of bucktail, flashabou, and tinsel—or any combination of all the above—you might just see a resurgence in marabou jigs for walleyes, too. It is definitely worth pursuing. Marabou caught walleyes 75 years ago, why not today?