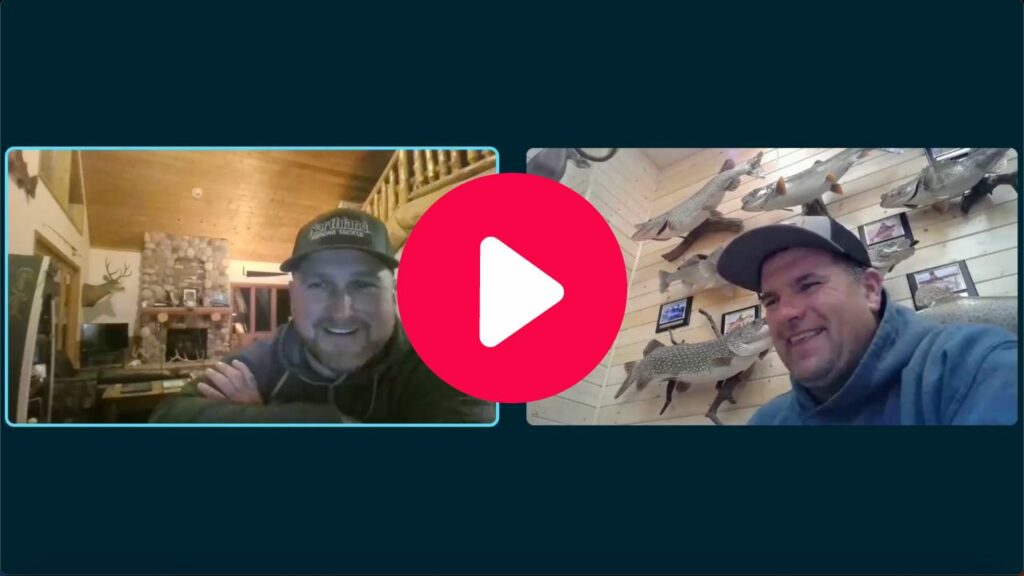 Full replay is available for full-access members only. Not a member yet? Join us today.
Unlock Access with a VA Membership
Already a member? Login
Jason Mitchell joins NWT Pro Dusty Minke live to talk fall walleye, the NWT, and answer viewer questions.
Topics covered include:
Fall walleye patterns and tactics
The downside of forward facing sonar
Leech Lake tips and tactics for fall walleye
How fatheads & rainbow minnows are often underrated in the fall
Dusty Minke's forward facing sonar settings
The 2 things that separate the great anglers from everybody else when it comes to forward facing sonar settings

An accurate cast combined with…
the right angle on your transducer to best optimize the image.

What it's like to be a tournament angler on a team
If you want to catch the trophy walleye, you should be targeting the loners, not the schools
Learning how to identify different species/sizes on your electronics
Differing tactics for rivers vs lakes
Be sure to checkout more from our live session archive and more from Dusty Minke on Virtual Angling here.