Seems like each year ice fishing companies are quick to announce breakthrough products that will keep your hands and fingers warm—and allow you to fish with greater dexterity.
If we had a nickel for every pair of gloves we've tried that promised both—but failed to deliver—we'd be rich. Okay, maybe we're being unfair, because no ONE set of gloves actually accomplishes everything an ice angler needs.
First, ice anglers need a pair of gloves or mittens that are super warm for operating ATVs, snowmobiles, or pulling a sled of gear by foot onto the ice. This is a completely different glove/mitt than what you're going to fish in.
Second, ice anglers need another set of gloves that are warm, hopefully waterproof, and allow cranking a reel handle – and holding a jig rod – without losing too much sensitivity. After all, you need to be able to feel bites, on some days the slightest nudges.
So, let's look at both. We'll call them "transport" gloves/mitts and "fishing" gloves.
Remember: Warm hands and fingers are critical to staying power on the ice. The longer you can stay comfortable, the longer you'll fish, and the more fish you'll put in the bucket.
TRANSPORT GLOVES/MITTS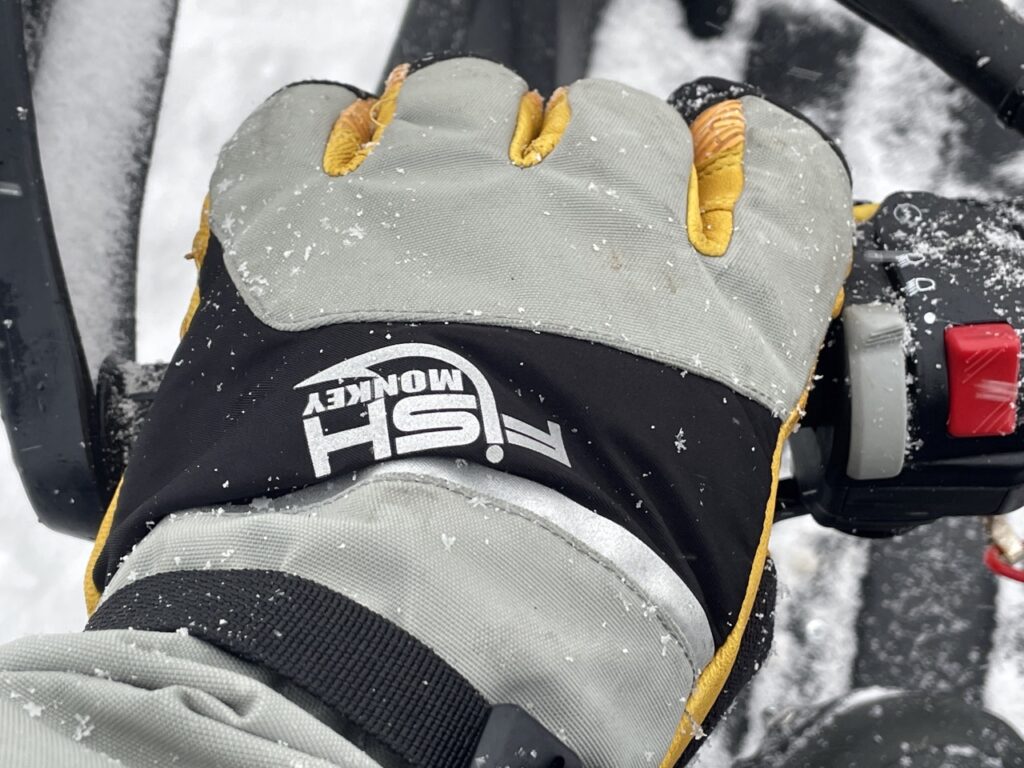 1) "Chopper" Mitts w/ Hand Warmers or Wool Fingerless Gloves Inside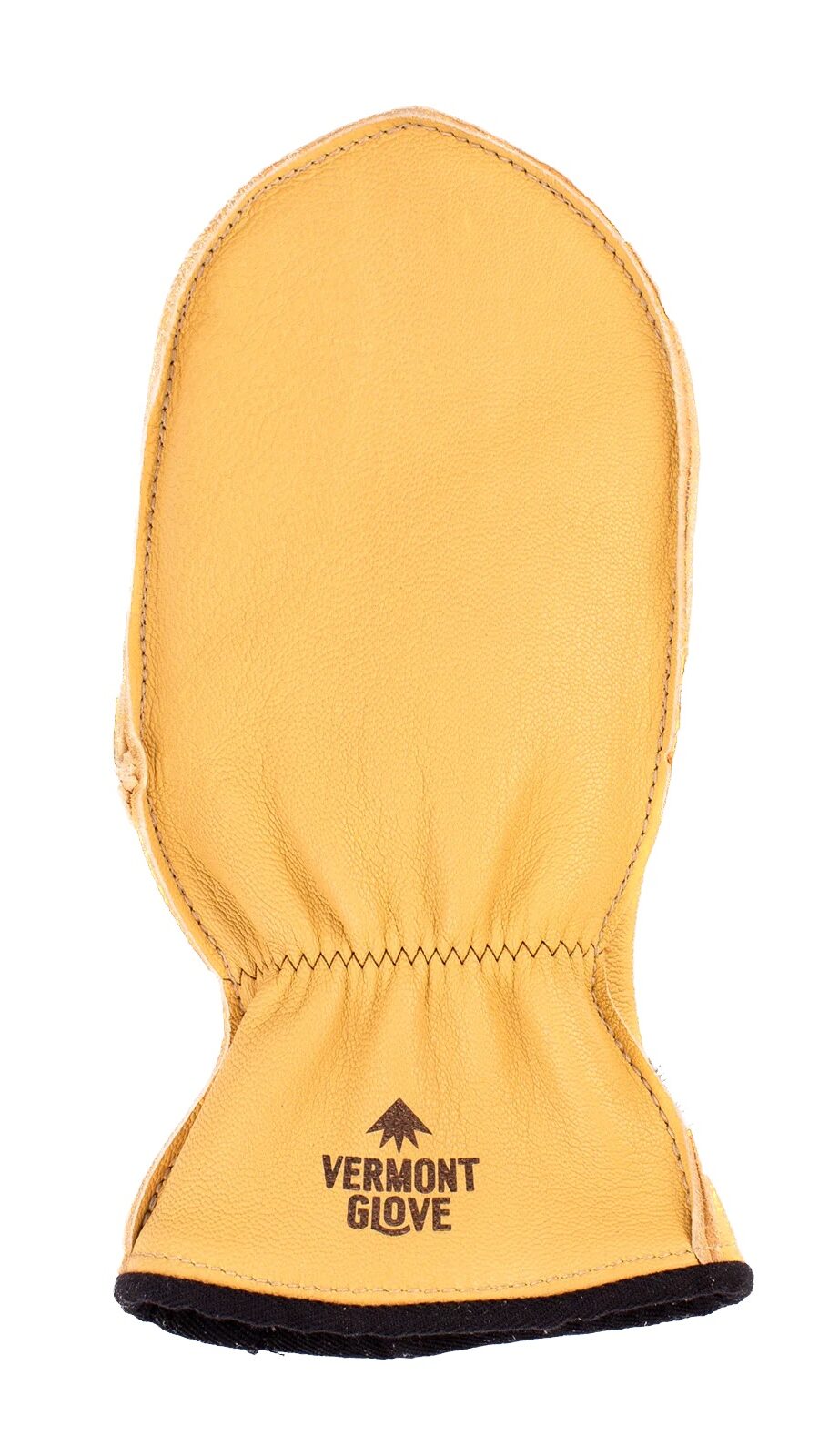 For ice fishing travel on ATVs, snowmobiles, or hand-pulling a sled of gear, it's hard to beat a pair of old leather "choppers" with Grabber Mega Hand Warmers inside. Better still, find a little bit larger pair of choppers and wear a pair of fingerless wool gloves inside. When you're ready to fish, simply slip off the choppers and drop a line. Get cold, just stick your hands back in the choppers with warmers. And the nice thing about wool is when it gets wet it still keeps you warm.
2) Fish Monkey Yeti Premium Ice Fishing Gloves/Mitts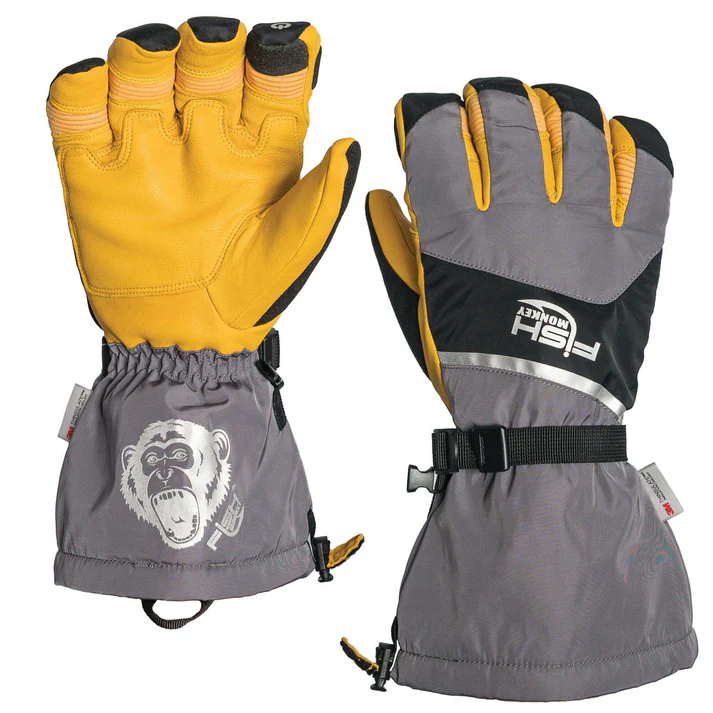 We wore these a good deal last year, putting them through the paces. Made by a company called Fish Monkey, Yeti Premium Ice Fishing Gloves and Mitts-version feature extensive waterproofing and are rated to -30 degrees. They also feature extended wrist gaiters to keep water, snow, and slush out. Perfect gloves to wear when driving a snowmobile, flip-over in tow, across the cold, windy expanses we cross to find fish. We had no issues operating machines in sub-zero conditions.
FISHING GLOVES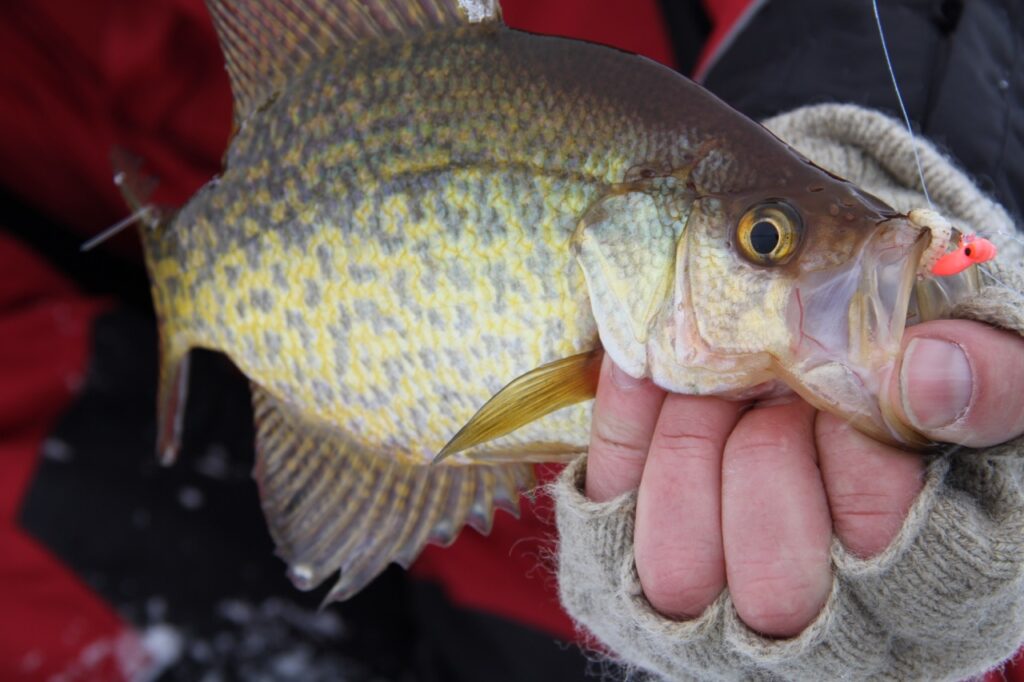 Again, it's hard to find a pair of gloves for fishing outside that keep you warm and provide the dexterity needed to operate a small reel handle/knob, flip a bail, operate a trigger on a straight-line reel—much less gloves that allow you to slip a minnow onto a hook, much less a microplastic or maggot onto a tiny jig.
1) Wool fingerless gloves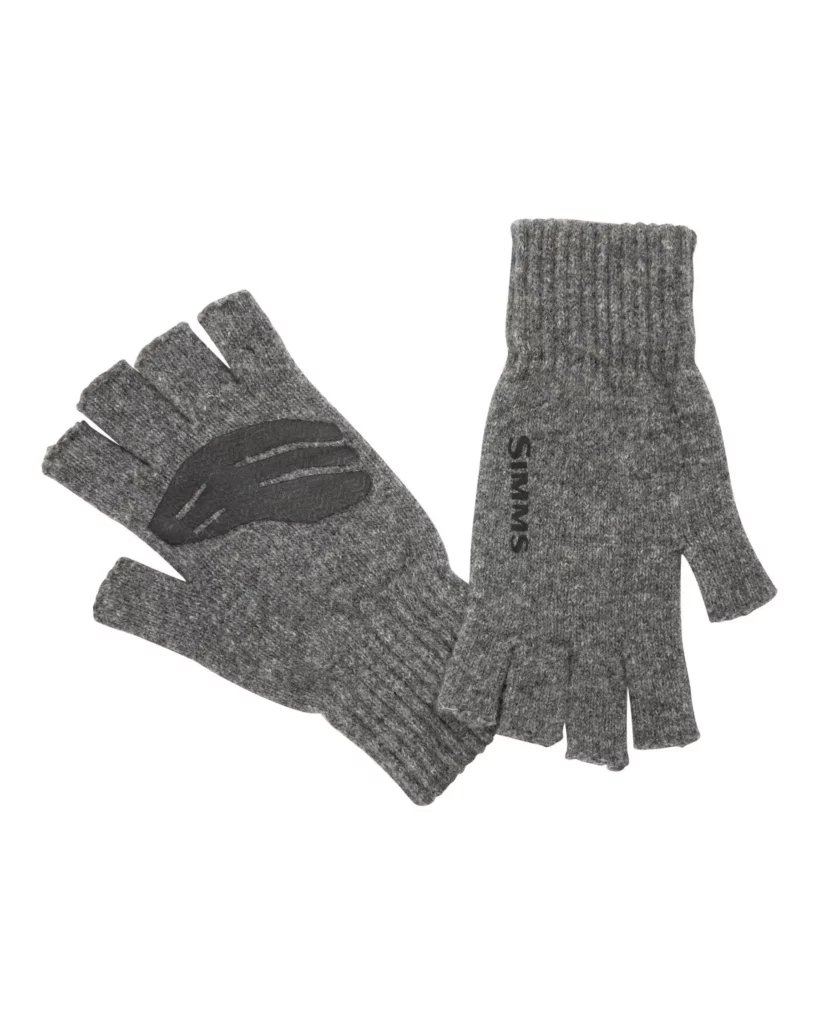 There are lots of options in this category. Some retail models we've worn and like are the SIMMS Fishing Wool Half-Finger Gloves and Hunt Monkey Wooly fingerless gloves—and at $22.95, the latter is a pretty good deal. Worn under a pair of choppers with hand warmers and you have a pretty good system. Fish until your fingertips get cold and simply slide your hands back in the mitts for a bit to warm 'em up. Obviously, if you have a pair of old wool gloves, simply take a scissors, cut off the tips, and you're set!
2) Touchscreen-capable, waterproof gloves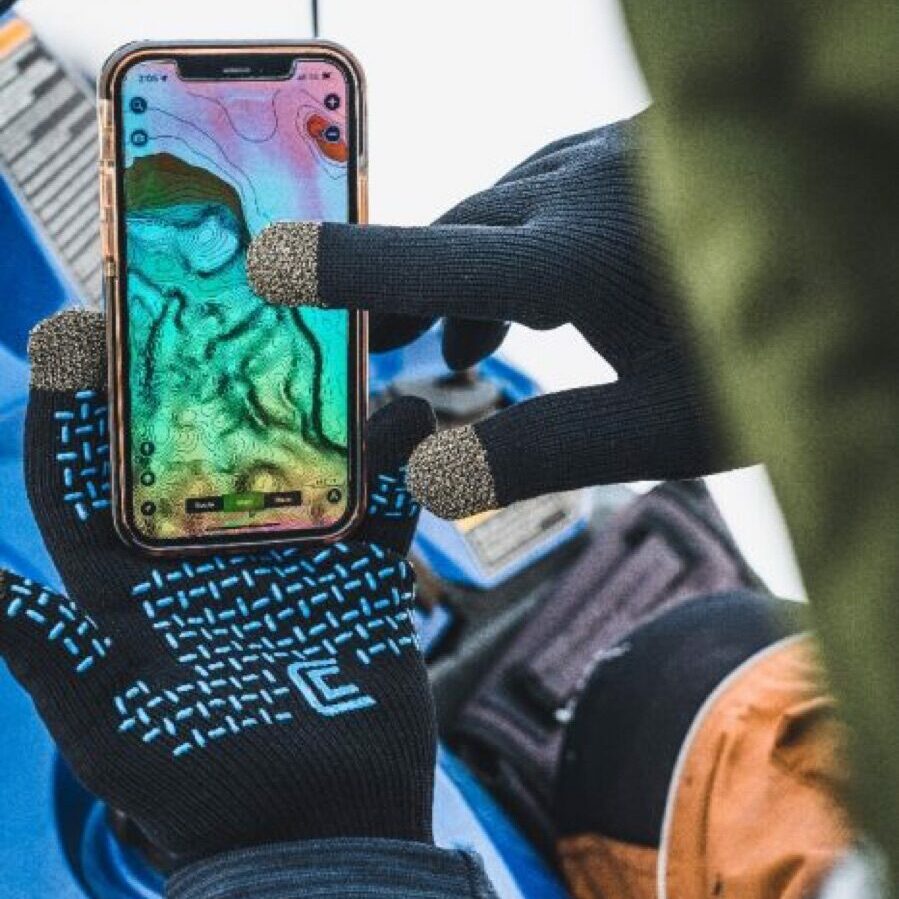 NEW for 2024 from CLAM IceArmor, DrySkinz TS gloves are a re-design of the original DrySkinz Gloves. Designed to be waterproof, warm, and provide a snug fit that's easy to fish in. Feature an extra-long cuff—and this new version is touchscreen-capable so you don't have to take 'em off to snap a fish pic or call a buddy about the bite.
3) Inexpensive, waterproof fishing gloves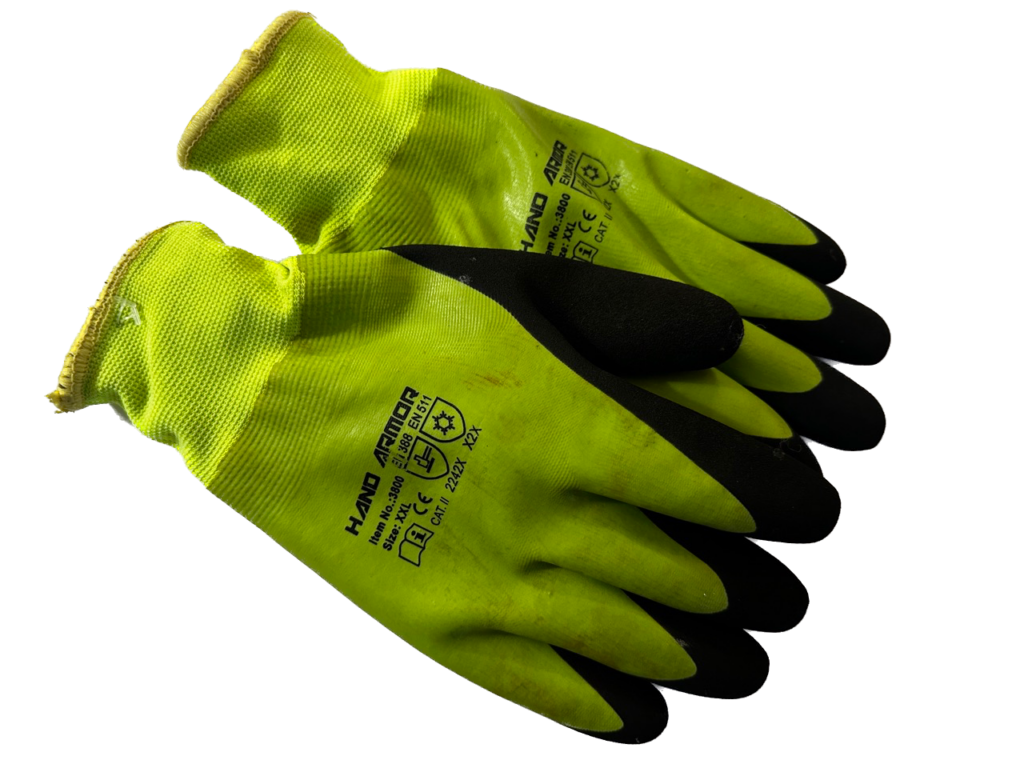 We were turned on to these awesome cold-weather, latex-covered, thermal 7-lined, work gloves by an NAIFC pro who said tons of run & gunning tournament ice anglers were wearing them on the circuit. Of all the gloves we've tried to fish in—and remain warm—and even have the ability to dunk hands in holes or minnow buckets—these are by far the best. And the price tag? Under $10 a pair. Yep, we bought three pairs so we're never without. They make great gloves for just about any outside winter chore, apparently big with horse ranchers and linemen. Not your typical hardware store nitrile- or latex-based glove, these are beyond fleece-lined, too, without being too bulky to fish in. Plus, they come in XXL and have kind of a grippy palm, handly for hoisting fish. But the Hand Armor 3800 gloves are hard to find—and no longer available on the Hand Armor website. But you can get 'em here, like we did.