Fall is the time of transition, and in the north, it's marked by a rapid drop in temperatures, the fall turnover, and a complete change in fishing before the ice season hits. As these fish start to suspended over deep water during all times of the day, finding them becomes much easier but catching them doesn't. With the shock to their metabolism, it's important to understand that with cold weather comes finesse fishing. In this article, I'll explore some favorite fall crappie gear that will help you maximize your success and enjoyment on the water. To learn more about finding fish this time of year, be sure to check out my Virtual Angling article right here.
Tackle: Go Light
Small and finesse become the ticket as we go into fall. Temperatures will start to drop off, the lake will eventually turnover, and everything we knew about fishing for the summer changes. When temperatures really start to tank, I find fish go deep, school up and slow and finesse becomes the name of the game.

Lurenet.com (where I get almost all of my tackle) gives all Nicole Stone followers 15% off tackle and baits using the code nicole15 at checkout (plus free shipping over $35)! Shop these baits below.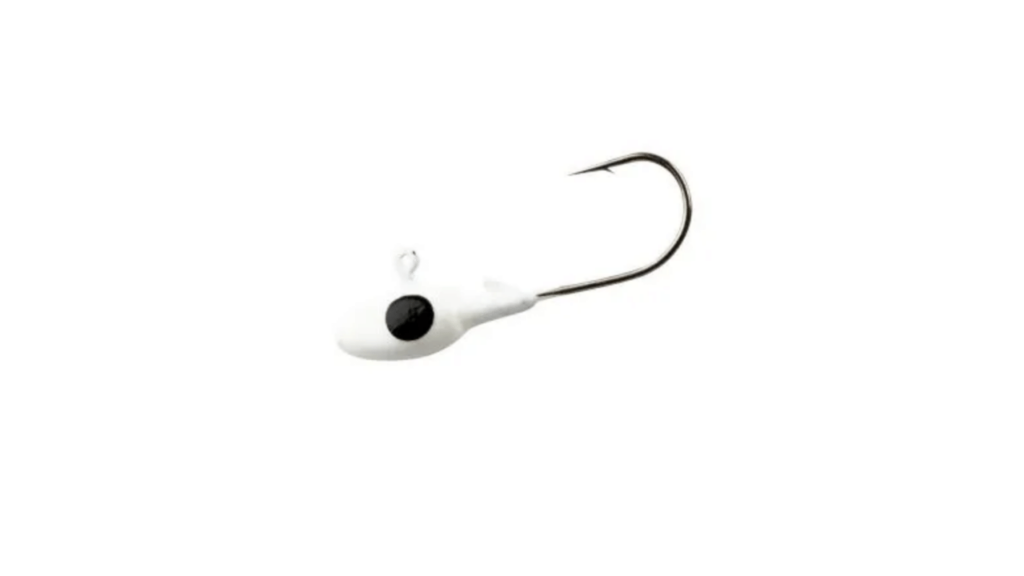 Crappie Pro MoGlo Jig: Perfect horizontal presentation, wide gap hook, and a slow fall. This lure isn't tungsten, which I find beneficial. It can keep a more vertical presentation, and fall slower, without jeopardizing the size. Perfectly paired with a small lifelike plastic or live bait – allowing a crappie minnow to keep a true presentation. I prefer 1/24 or 1/16 size this time of year, and you can't go wrong with white.
Lindy Little Nipper: Hair jigs are deadly for crappies, but in the fall you need a finer, thinner, and simply lighter presentation or finicky fish. That's where the Lindy Little Nipper comes in.
Lindy Tungsten Toad: When it comes to sizing down on baits without losing weight, I throw ice tungsten. The Lindy Tungsten toad is a popular ice bait that works equally well when targeting deep basin crappie. Tip it with waxworms, or even live bait for a faster fall on top of the deep pods of fish.
Baits: Go Small and Finesse or Go Live
You can get all Bobby Garland baits 15% off using code nicole15 or look for them at your local retailer.
Bobby Garland 1.25″ Itty Bit Slab Hunt'R: A small lifelike plastic that proves beneficial this time of year. It has a natural minnow shape and swims with all its movement in the tail like a real minnow. The tiny body is ribbed, which adds vibration and holds the scent more effectively. The Slab Hunt R is meant for the cold water panfish angler of the north, where finesse goes a long ways during rapidly cooling water temps (and of course ice fishing).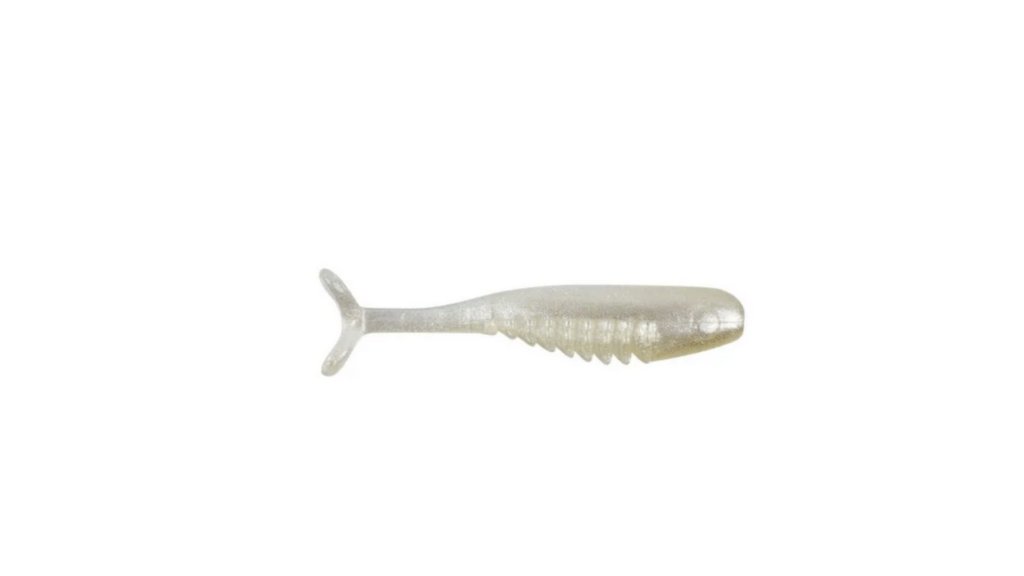 Bobby Garland Baby Shad: This is another one of my favorite finesse baits. I like to dance the tail in front of the fish on those finesse vertical jigging days of late fall.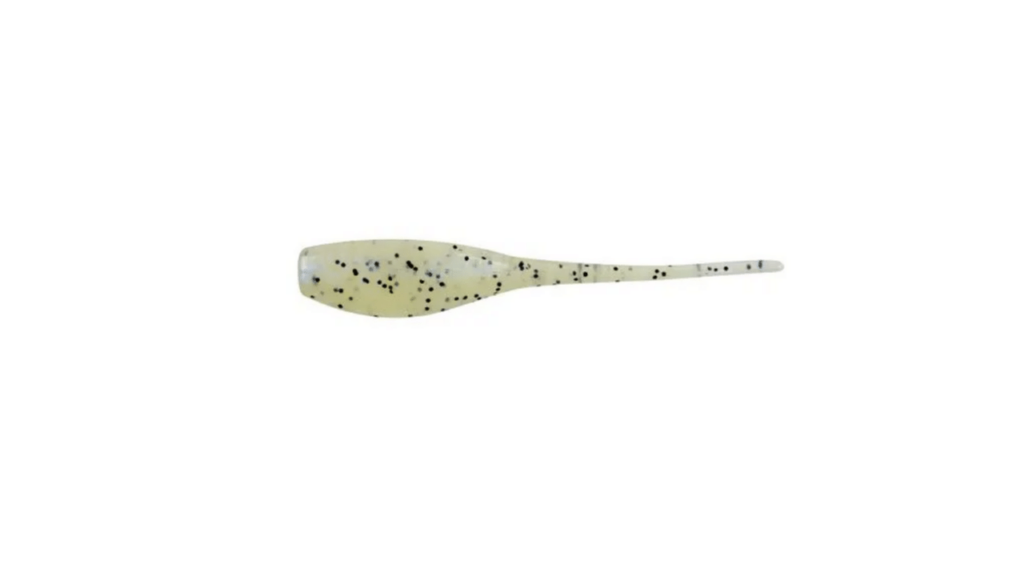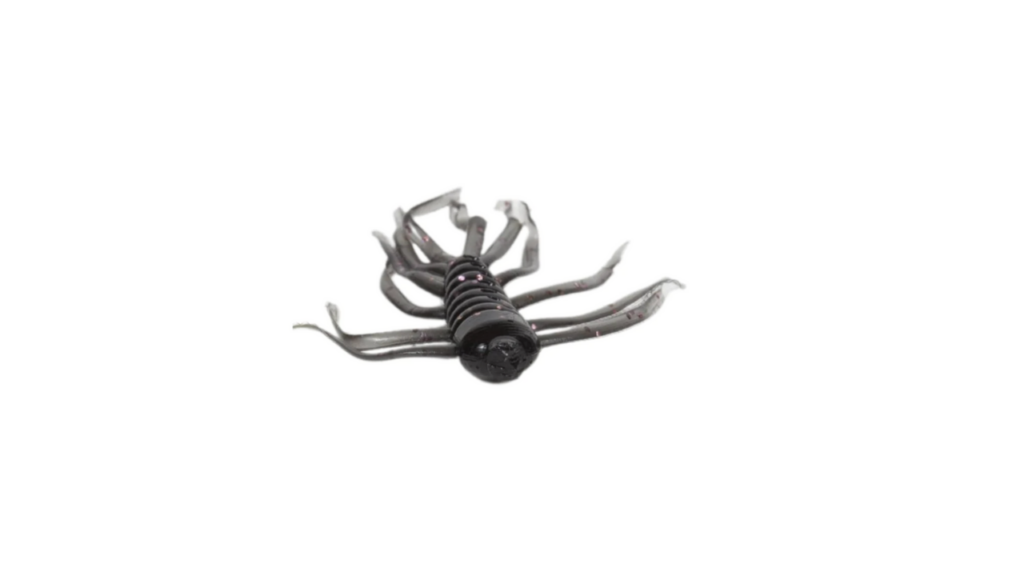 Live Minnows (your local baitshop): I use plastics all summer long but there are times in the fall when minnows are the only way to get the job done. I use "crappie minnows" or small fatheads, and hook them through the mouth on my crappie pro Mo Glo jigs. A perfect live bait solution for deep-suspended crappie this time of year.
Line Preferences
Line: When it comes to fishing lines, you need a light line to match your lightweight setup. I like a 4lb or 6lb Trilene this time of year, I find the stretch to be beneficial when dealing with delicate hooksets and finesse bites. However, if you can't stand replacing mono all of the time, then try a braid/fluorocarbon combo. There are 4 or 5 lb braided lines that pair well with a 4 lb Vanish leader, giving you the best of both worlds. Just remember to be gentle on the hookset.
4 lb Trilene: A classic monofilament line can go a long ways in throwing small baits and detecting finesse bites. I always keep a panfish rod rigged up with 4 lb Trilene. Just remember to replace it regularly to avoid frequent line twists.
4 LB Vanish Fluorocarbon: Consider using a monofilament or fluorocarbon line in the 4 to 8-pound test range. These lines are less visible underwater and have enough strength to handle the fights that crappie often put up.
Power Pro (5 lb): I LOVE Power Pro, but any lightweight braid will get the job done.

Rod & Reel Preferences:
To be able to toss light bait you will need a lightweight setup. For me, that means digging out a light or ultralight rod and pairing it with a complementary reel.
St. Croix Panfish Series Light-Fast Action Rod: My favorite rod, hands down, for panfish. This light fast can throw about anything while handling the fight of the accidental big fish.
This was my first year trying this rod and for the price point, it's tough to beat.
St. Croix Panfish Series Ultralight Fast Action Rod: For the absolute tiniest and lightest baits I use the Ultralight rod. This is like a noodle rod, with incredible flex, making it super easy to toss small jigs such as the 1/32 Lindy Little Nipper. It also makes it easy to detect those extra light bites this time of year.
Pflueger Trion Size 20/25: Small Finesse and Affordable, the trion is a perfect match for any light/ultralight rod. It will help the setup balance well in your hand and can easily toss a 4 or 6-lb line a mile (or so it seems that way). One of the biggest benefits is that if you are into ice fishing, you can swap it on your ice rods come winter, giving you even more bang for your buck.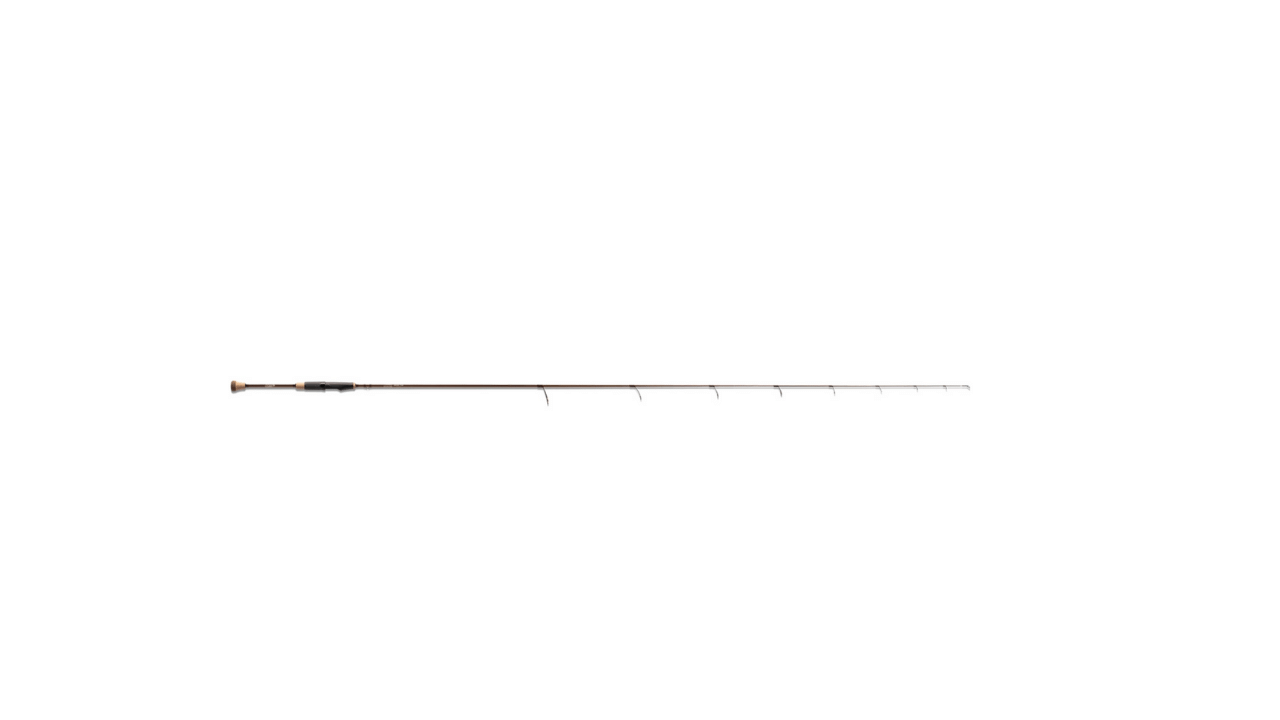 Live Bait Options: While jigs are effective, live bait can sometimes outperform artificial lures, especially during the fall when crappie are feeding heavily. Stock up on live minnows, which are a favorite among crappie. Rig them using a slip bobber setup to present the bait at the right depth.
Tackle Storage and Organization: Of course, no gear program is complete without proper organization. I have a panfish-specific box just for these purposes. It fits in the pocket of your ice bibs and can hold an assortment of jigs and small spoons, making it perfect for fall fishing AND of course run and gun ice fishing. Check it out at stonetackle.comand use code NSO20 for 20% off your order.
Warm Clothing and Accessories: Finally, be ready for cooler and damp weather this time of year. Whether you are a lady or shopping for one, I recommend the Malea Jacket and Journey Rain Suit to take the edge off of the cold this time of year. You can grab the gear here.
Fall crappie fishing presents a rewarding opportunity to connect with nature and reel in some impressive catches. Equipping yourself with the right gear will enhance your chances of success and make your fishing experience more enjoyable. From sensitive rods and quality reels to a well-curated selection of jigs and live bait, each piece of gear plays a vital role in your angling adventure. So, gear up, head out, and savor the joys of fall crappie fishing!