As the season for ice fishing ascends across the Midwest, a historical hot spot for early ice is Upper Red Lake in northern Minnesota. Traditionally, Upper Red is one of the earliest destination fisheries with safe ice. Upper Red Lake is basically a shallow dish bowl without much structure. The appeal for ice anglers is the sheer number of aggressive walleyes that historically roam these expansive flats off the shoreline break. A numbers lake that produces eater size fish into the mid twenty-inch range. Most Red Lake walleye will range between sixteen and twenty-two inches, but some bigger fish are possible.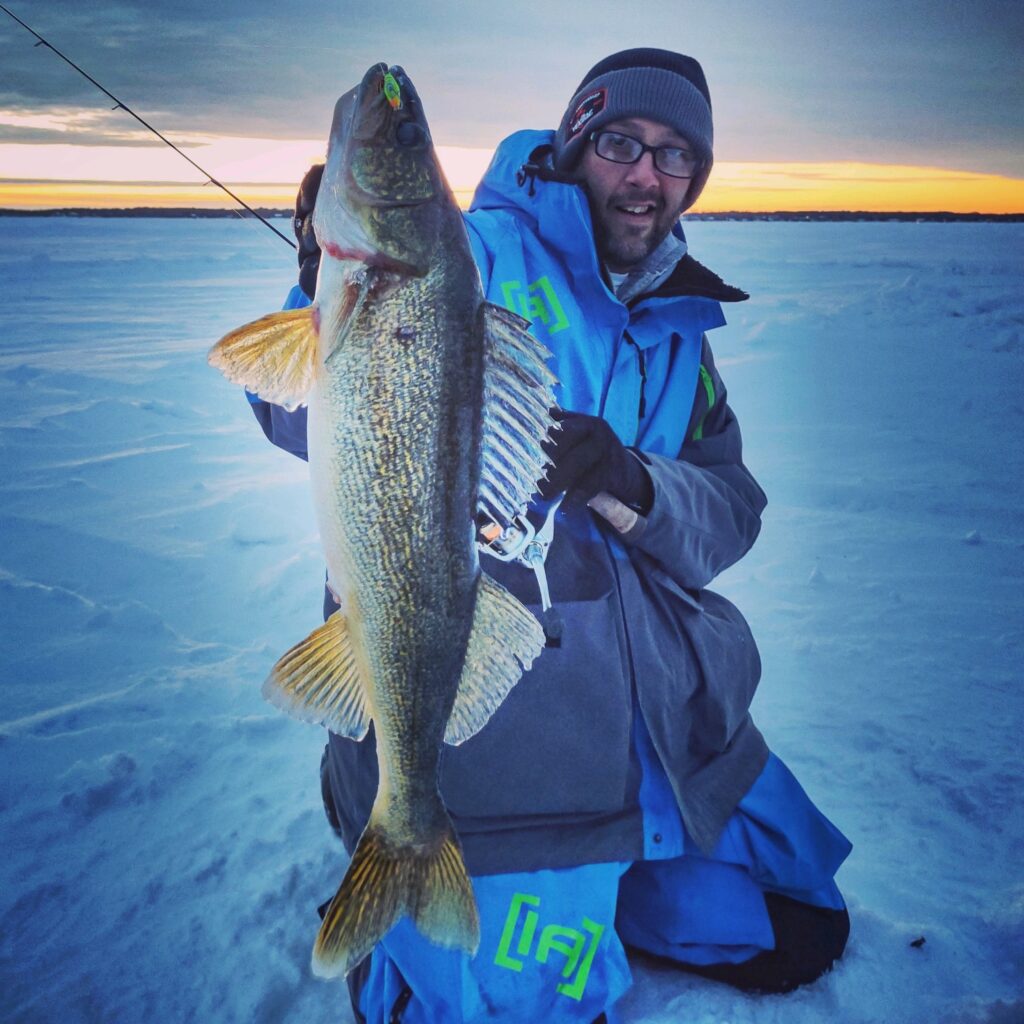 Upper Red Lake is massive but what makes this fishery somewhat unique is that Upper Red Lake is extremely shallow while Lower Red Lake (located within tribal jurisdiction and not open for angling) is much deeper. Early ice walleye can often be found in Upper Red Lake but as winter progresses, many fish seem to migrate into the deeper water of Lower Red Lake where they can't be reached by nontribal anglers.
According to Matt Breuer, who has guided on Upper Red Lake for nearly two decades, the key to finding Red Lake walleye is to hit early ice and to be mobile. "We often start walking out and often find the best fishing before the crowds show up if we can just walk out further and get away from people," stresses Breuer. Depending on the access, anglers might have to walk and haul their gear for a half mile or more. At early ice, look for fish on the seven-to-eight-foot contour and as ice develops, slide out to the eight-to-nine-foot contour or deeper.
The ice can be slick so wear ice cleats and use a spud bar to test the ice thickness. "Right now, we are seeing some places where there is over a foot of ice because the ice stacked up in the wind but there are other places with much less," explains Breuer.
The beauty of Upper Red Lake is that these fish can bite all through the day and all through the night. The lake is stained, and these fish can be caught at any time so this can be a real advantage for finding and catching fish. Breuer likes to take an aggressive approach to finding and catching fish. Don't be afraid to drill grids of holes and simply cover water by aggressively jigging spoons and rattle baits. Look for activity and work through dead water. Breuer's favorite jigging lure for URL walleye is a Rattling Blade Spoon with a loud rattle. Gold and glow red are two of the more popular colors in the stained water.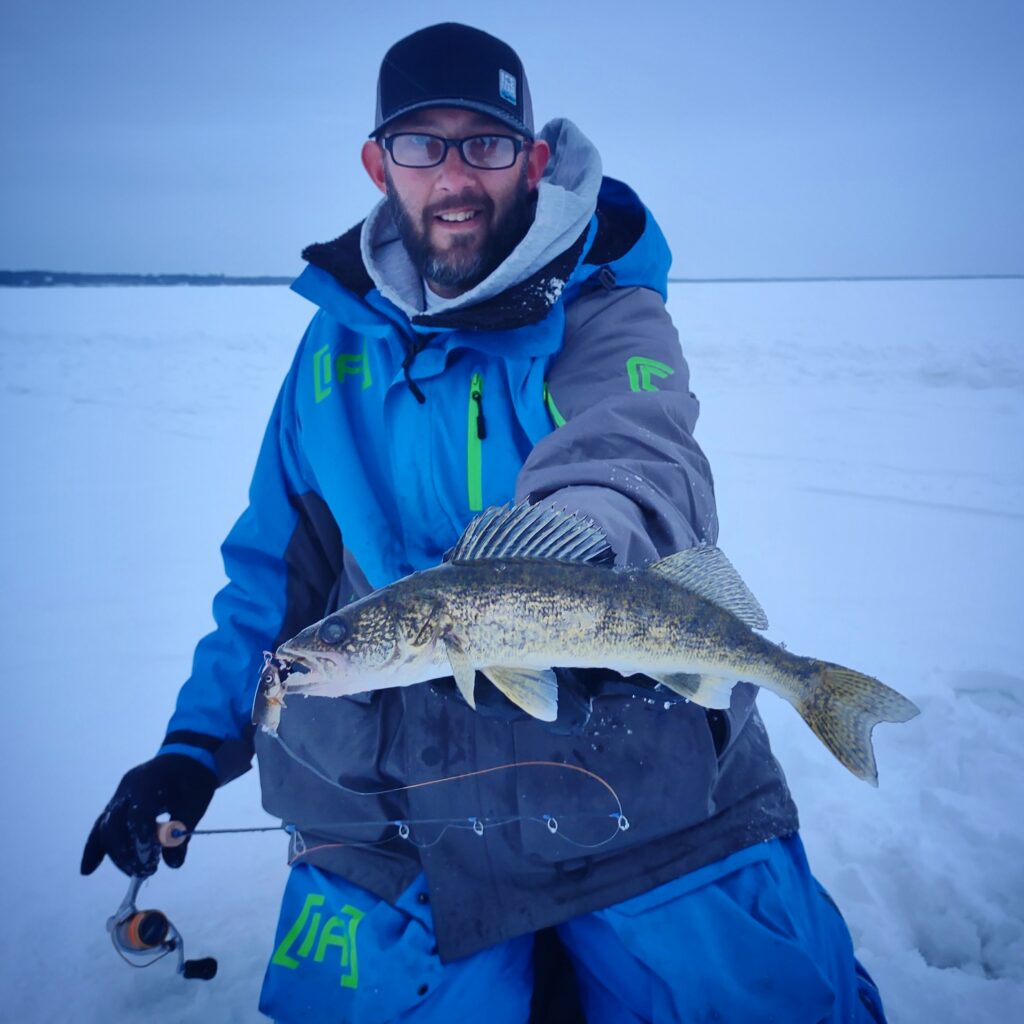 If you find fish and they wont commit to the aggressive jigging cadences with spoons and lures, mix in some dead sticks into your rotation as set lines can account for a lot of walleyes if you can find fish and run traffic. Some of these schools of fish can be massive and the locations of these schools can be random. Don't be afraid to keep moving until you can simply settle down in an area where there is some activity. Because there is such little structure on Upper Red, look for anything that can concentrate fish. Pressure ridges or cracks in the ice can attract shiners which in turns attracts walleye. Look for patches of snow on the ice at early ice. Red Lake is one environment where the ice is part of the structural equation so focus on patches of snow or ridges that break up the light penetration.
There are several resorts along the east shore of Upper Red Lake with many different options available for ice anglers including day passes and access, overnight sleeper houses, cabin rentals, guides and day houses. Some of the resorts have bars and restaurants. Traditionally, this opportunity peaks before the first of the year and is a favorite destination for many ice anglers who target walleye and chase early ice.