Lake of the Woods is a popular ice fishing destination with several resorts catering to ice anglers. When you look at the accommodations and resort options combined with the sheer numbers of walleye… LOTW is on many ice anglers' hit list each winter.
Keith Kavajecz is one of the most decorated touring walleye pros in the industry but what some might not realize is that Keith loves to ice fish and… no surprise he is really good at it. Keith traditionally hits LOTW at early ice each winter and has spent a tremendous amount of time on this massive fishery.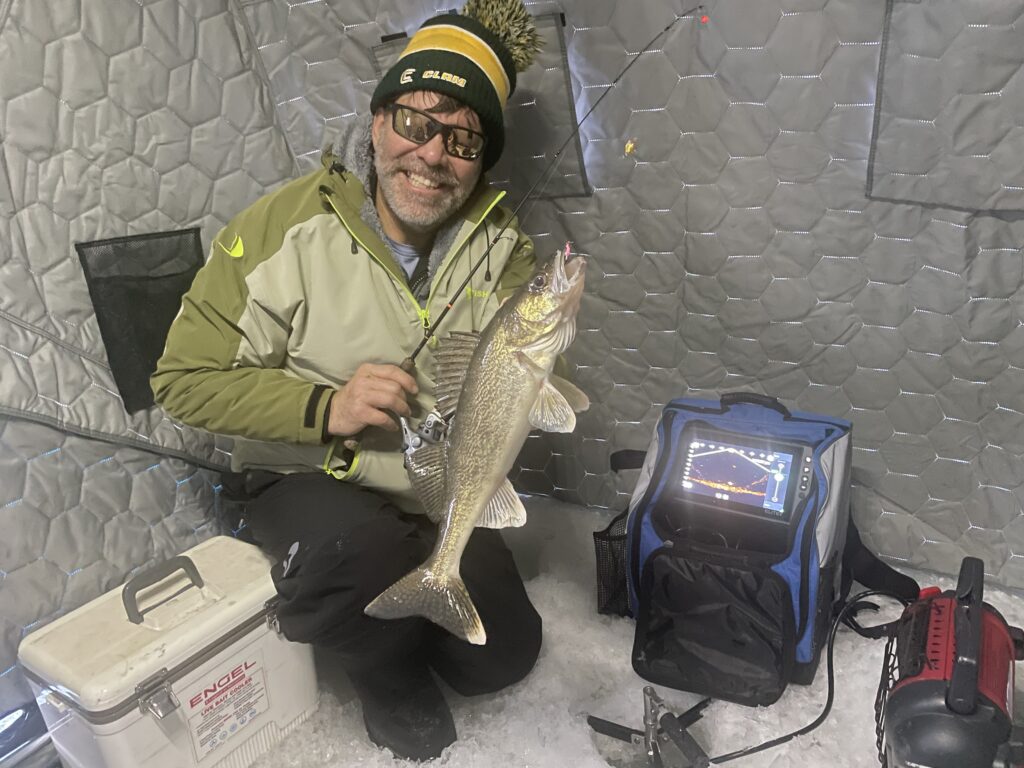 Ice Conditions
Ice is ahead of schedule this winter on Lake of the Woods and anglers are starting to drive small machines on the ice but some of the ice is broken up. According to Keith, there are two basic patterns that produce fish on Lake of the Woods during early ice: the deeper basin patterns over predominately mud and shallower current/ shoreline structure.
Depth
Deeper basin patterns often hold massive numbers of fish in depths of twenty to twenty-eight feet of water. This abyss can be intimidating, and fish size can be random. Anglers can typically find higher numbers of fish over the basin with sauger, small walleye and big walleye in the mix. "Typically, we will have to sort through small fish when we slide out deeper but some of my biggest LOTW walleye have come out deeper at early ice," explains Kavajecz. If you do catch a bigger fish, way point the fish as Keith believes there are slight rises and areas that have a slightly harder bottom where the bottom might rise only a foot that seems to hold the bigger fish over the basin. Big fish can feel random over the basin but every bite on LOTW can possibly be a massive fish. Keith also notes that for some reason, some of the biggest walleyes often get caught in the coldest weather. This deeper pattern will often fire all day long.
Location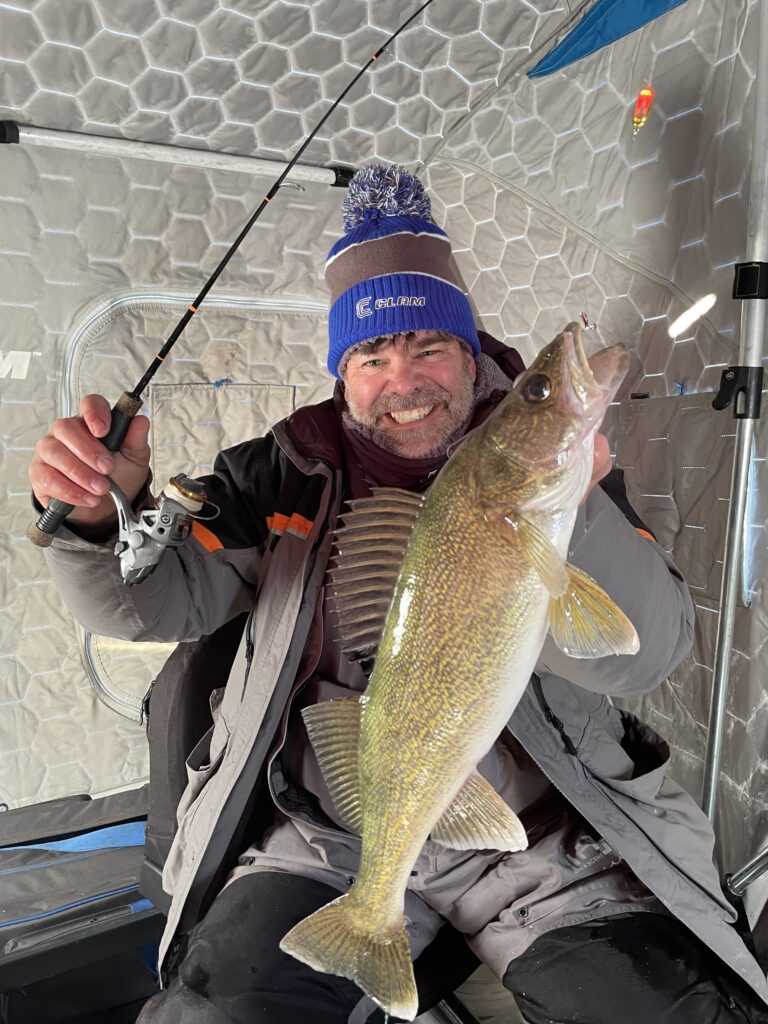 Away from the basin, other good locations include current areas near the Gap and in front of Pine Island. Because of the presence of current, ice thickness can vary much more so be diligent on ice conditions. These shallower current areas might range between ten and eighteen feet and often fish best in the morning and evening. The average size of fish is often better in these locations without the number of sauger and small walleye you might find over deeper water. Because these patterns are current driven, Keith stresses that strong winds can sometimes improve or reduce the bite. Keith stresses that strong wind will influence the current under the ice. A strong north wind can sometime reduce the current and ruin the bite. A strong south wind might improve the bite.
Presentation
Keith likes to aggressively jig spoons in conjunction with using an extra dead stick rod near where he is jigging. This two-punch attach is effective on LOTW as the jigging seems to attract fish underneath you in the stained water. Keith's favorite colors on LOTW are pink and red. Keith also really believes in adding the Fish Daddy lights above his hook and minnow when using dead sticks. The water activated blinking lights really seem to attract fish to the dead sticks in the stained water.