When you think of serving a fish dip over crackers, your first thought is probably salmon. Did you know walleye can make a great dip too? This appetizer is so simple to throw together and you can serve it hot or cold and adjust the spices easily to whatever your preference. This is a great one for gameday, entertaining, or even packing it along in the boat with some crackers if you're planning to eat it cold.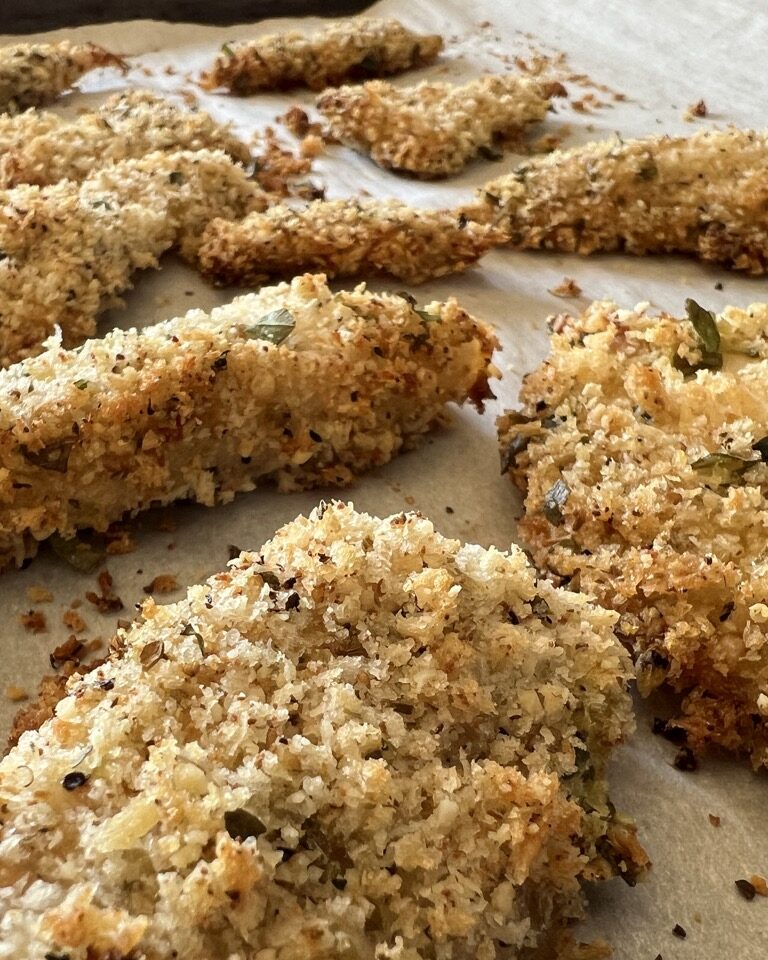 Parmesan Perch
Instructions
Preheat oven to 350 degrees F. Cut perch fillets into manageable pieces approximately 3-4 inches long. 

Mix all dry ingredients together in a medium size bowl. 

Dip fillets into the melted butter ensuring that both sides are covered with the liquid, and then dip into the bowl of dried ingredients and flip to coat both sides. Lay coated fish out on parchment paper on a baking sheet.

Bake at 350F for approximately 25 minutes or until fish starts to flake.