This southern style fried fish recipe is generally used on catfish but can be delicious on walleye as well. The cornmeal gives it a slightly thicker, crunchier breading than your average midwestern batter and the cajun gives it just a little bit of a kick.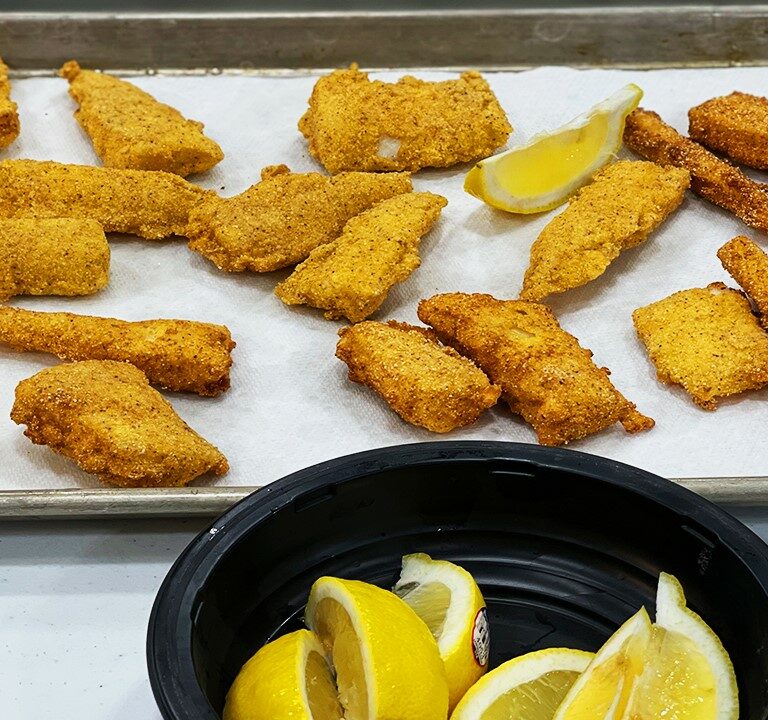 Southern Fried Walleye
Instructions
Soak walleye fillets in buttermilk for 30-45 minutes.

Prepare the breading by mixing cornmeal, flour, cajun seasoning, salt, and pepper.

Remove fillets from the buttermilk and place them into the breading mixture. Pat them down and flip them so that they are evenly coated.

Pan or deep-fry breaded fillets taking care to make sure the oil isn't too hot and that the pan or basket isn't overloaded. Each batch will take 2-4 minutes which is just enough for the breading to crisp up and brown. As soon as they float up, that's a good indication they are almost done.

Remove fillets from the oil and place onto a paper towel to soak up any excess oil.

Serve with lemons and any dipping sauce you like (e.g. tartar sauce, garlic aioli), and enjoy!